On the original date of the 2021 Salone del Mobile and in honour of the fair's 60th anniversary, the British designer hosts a digital '24 Hours in Milan'
Were it not for the ongoing impacts of the Covid-19 pandemic, Salone del Mobile – Milan's legendary annual furniture fair – would have opened on 13 April. To mark the occasion and celebrate the history of the fair, which first launched 60 years ago in April 1961, British designer Tom Dixon is hosting '24 Hours in Milan', a one-day digital series of events including the launch of two new products for his studio, BURST and the HYDRO Chair.
In the Italian city, Dixon makes an appearance via hologram on 13 April – to avoid the risks of international travel – to host a series of live events with figures from the design, fashion, music, media and art worlds. Dixon has previously used hologram technology over the last year to 'visit' design events in Paris, Copenhagen and Stockholm.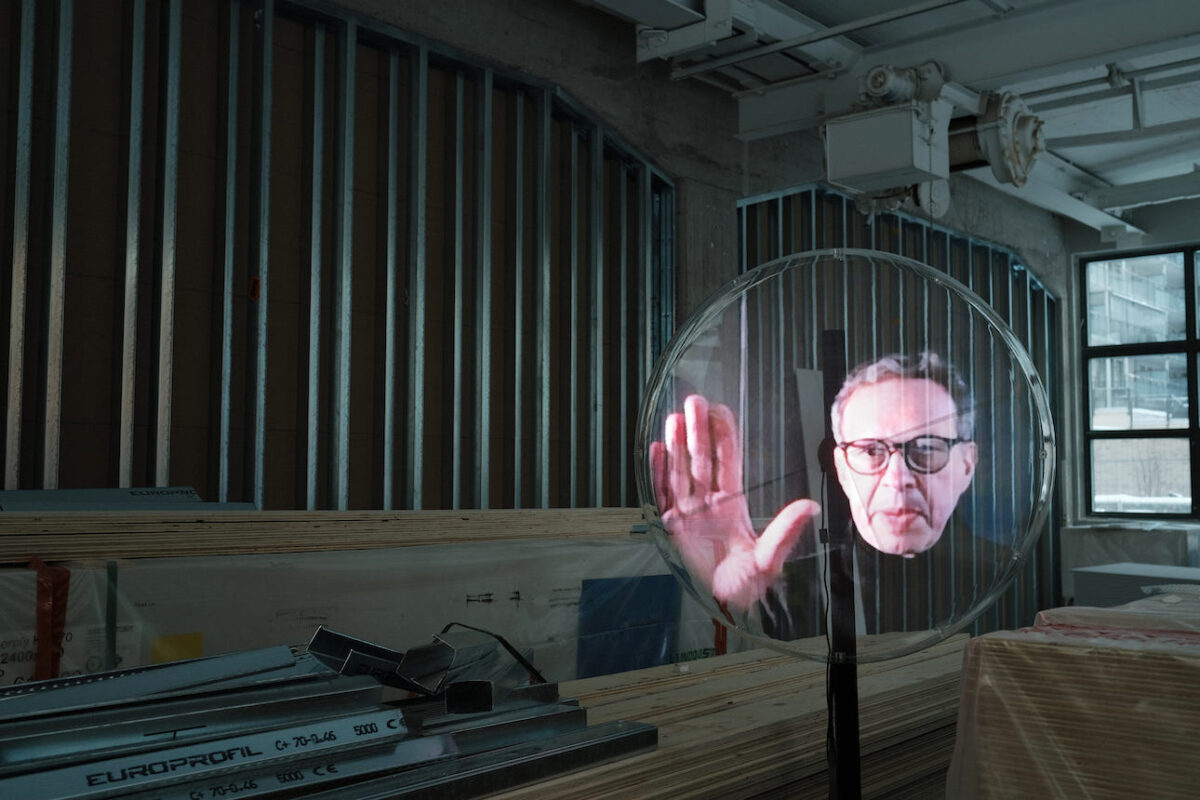 The two products launched through this event include BURST – a large chandelier made of 12 spherical, mirrored orbs which 'explode' from a single-point construction – and the HYDRO Chair, a 100% recyclable aluminium chair in ballooned form. The HYDRO chair is created in collaboration with aluminium producer HYDRO, and has been blow-formed through a process called Superplastic Forming at high temperatures before being laser cut by robots.
Seeing as the brand physically can't be in Milan, Tom Dixon Studio created computer-generated imagery of the HYDRO Chairs at Palazzo Mondadori, the only Italian building from Brazilian architect Oscar Niemeyer, and envisioned the BURST chandeliers inside Milan's celebrated brutalist church, Chiesa San Nicolao della Flue.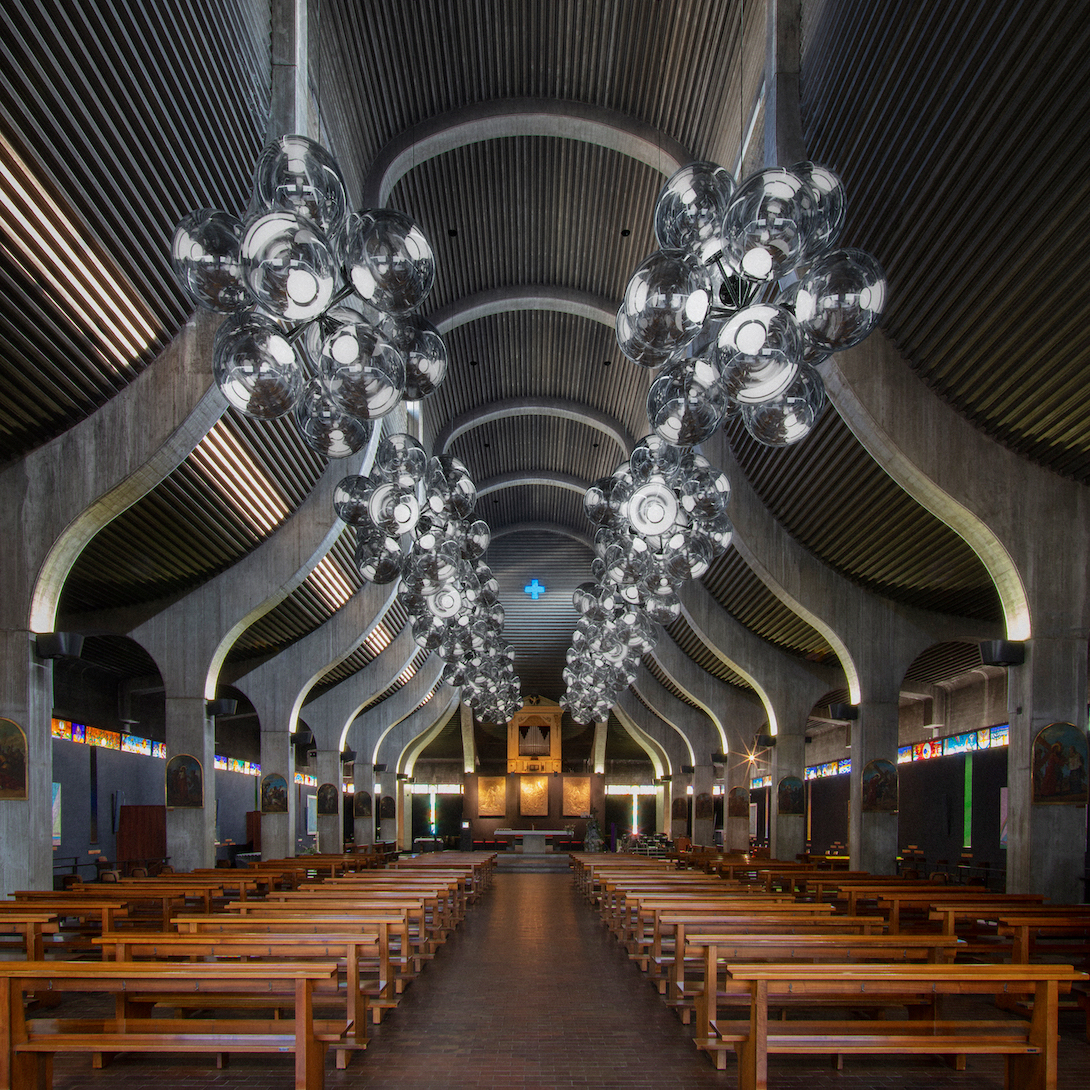 This year's Salone del Mobile is currently scheduled to take place 5–10 September 2021.
Imagery courtesy of Tom Dixon Studio
---