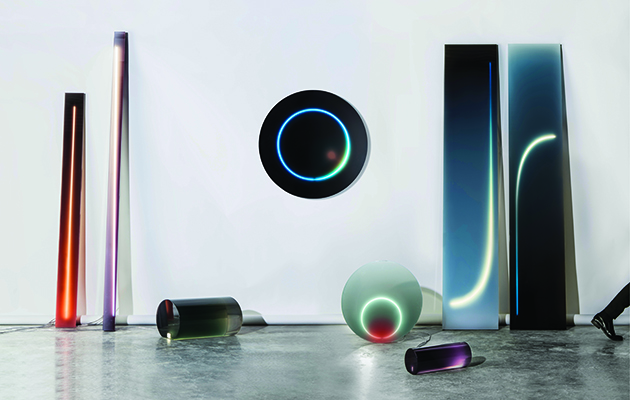 Sabine Marcelis is one of the young designers showcased in the Biennale Interieur. Photo:Lee Wei Swee
The 26th Biennale Interieur in Kortrijk, Belgium hopes to build on its strong legacy with new venues and a lofty goal to 'go beyond the product', writes
John Jervis
OK, so I'm not the world's most assiduous design journalist, but in my three years or so at Icon I never heard of the Biennale Interieur. To be honest, I'm pretty sure I never heard of its hometown – Kortrijk – either. Which is all a little odd as the Belgian event, founded in 1968, has a pretty good claim to be the second oldest design festival in the world. And it has a strong pedigree too – Verner Panton, Raymond Loewy, Dieter Rams, Gio Ponti, Jean Prouvé, Konstantin Grcic and many, many others have been guests of honour over the years.
But, whatever you do, don't describe it as just another fair. The Biennale Interieur is a not-for-profit, offering awards and proud of its noble mission statement: 'to promote creativity in product development, the living environment and design'. Given this rather pious origin, the new CEO Jo Libeer asked his small team whether the time had come to bring the Biennale to a close when he took over back in 2015. Does design really need the Biennale in the age of social media? Well, that's his story. It's a little far-fetched – significant changes were already underway, including an expansion from its exhibition halls just outside the centre to additional venues in Kortrijk itself three years earlier.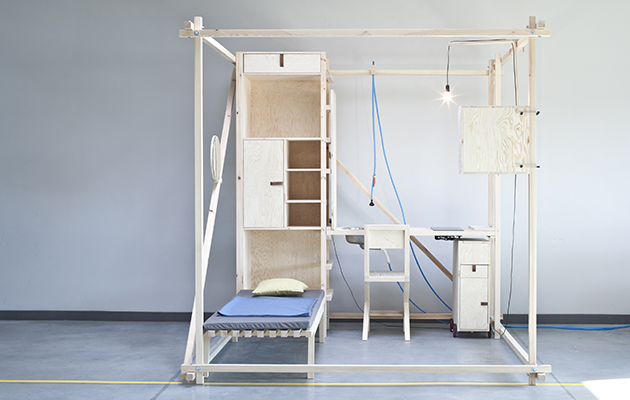 Berlin- and Vienna-based Chmara.Rosinke studio will be at the Biennale Interieur 2018
This year, however, a decision was taken 'to go beyond the product', placing an increasing focus on post-industrial design, youth and exchange of ideas. Established and emerging brands will still have their place, as does Design-Build, and care is taken to ensure their needs are met, but they will be joined by – and hopefully benefit from – a new emphasis on 'challenger brands' that disrupt the status quo. The result, it is hoped, will be an energy that falls somewhere between the commercial clout of IMM Cologne and the avant-garde antics of Eindhoven's Dutch Design Week.
To ensure an audience for all this reinvention at the Biennale's October opening, new energy is also being put into its promotion. Libeer defines the event's range as a radius of 300 km from Kortrijk – a day's drive – taking you to Cologne, Amsterdam, Antwerp, Brussels, Luxembourg and Paris. And, as we're now being reminded, London. To this end, a group of international journalists was taken to Brussels for a pre-launch gathering in May, where the winners of the 'Object' and 'Spaces' awards were revealed (Bram Kerkhogs and SMP Design Office carried off the former), and a curatorial concept was unveiled – 'We Design to Change' – by creative coordinator Dieter Van Den Storm.
Sint-Maarten Hospital will be given a makeover as part of Biennale Interieur 2018. Photo: Dennis De Smet
The main expression in the exhibition halls will be a 'Landmarks' piazza, conceived and curated by Studio Verter in an endearing if earnest manner. Here, the public square will be explored as a multifunctional 'space of confrontation', as will its role in the construction of collective identities and the blurring of public and private. Within arcaded walls, selected young studios will focus on innovation and experimentation, joined by specially commisioned archetypes of civic space: column, obelisk, bench, fountain and kiosk. Studio Verter are handling one themselves, but the other contributors are impressive too: ubiquitous polymath, postmodernist and Icon author Adam Nathaniel Furman; provocative architect Arno Brandlhuber, whose Antivilla was featured in the magazine a couple of years back; performative sculptor Conrad Willems, whose blocky constructions are currently on display in Brussels' Atelier Jespers; and Berlin- and Vienna-based design studio Chmara.Rosinke, also Icon regulars.
In town, the recently decomissioned AZ Groeninge Sint-Maarten Hospital will be getting a makeover to house an exhibition under a rather more combative title: 'We Design to Object'. Another plethora of young talents, including Studio Dessaunt Bone, Sabine Marcelis and Sep Verboom, will be given free rein to explore the design of resistance, yet the surreal venue, with its immaculate operating theatres, labs, wards and even a chapel, could well steal the show. In all, Biennale Interieur 2018 is in danger of being a design event in which exhibitors and installations actually enhance and inform each other. And that doesn't happen very often.
Biennale Interieur 2018, Kortrijk, Belgium, 18–22 October 2018.
---