Argentine-Spanish artist Felipe Pantone has reinvented the brand's iconic Archibald armchair in the style of boundary-pushing art
Words by Sonia Zhuravlyova
To mark its 110th anniversary, the storied Italian furniture maker Poltrona Frau has collaborated with contemporary artist Felipe Pantone on a new take on its iconic Archibald Armchair. 
The Argentine-Spanish artist is known for his frescoes, murals and paintings characterised by the use of bold colours, geometrical patterns and Optical Art elements. Paltrona Frau was drawn to his radical artistic practice in order to reinvent its classic armchair, which was first designed in 2009 by French architect Jean-Marie Massaud. 
For the collaboration, Pantone created a vibrant pattern of reds, oranges, yellows, whites and blues that resemble the cool and warm temperatures of a heat map. The gradient pattern has been printed directly onto a new, eco-friendly type of leather, which the company has recently developed as part of its move to becoming more sustainable. 
'An important purpose of this anniversary collaboration is to shift Poltrona Frau's perspective towards the future – not only in terms of our first collaboration with an international artist of this nature – but also on the themes of environmental protection,' says Nicole Coropulis, CEO of Poltrona Frau. 'The armchair is made with the innovative Impact Less leather that we have developed to further reduce the toll on the environment.'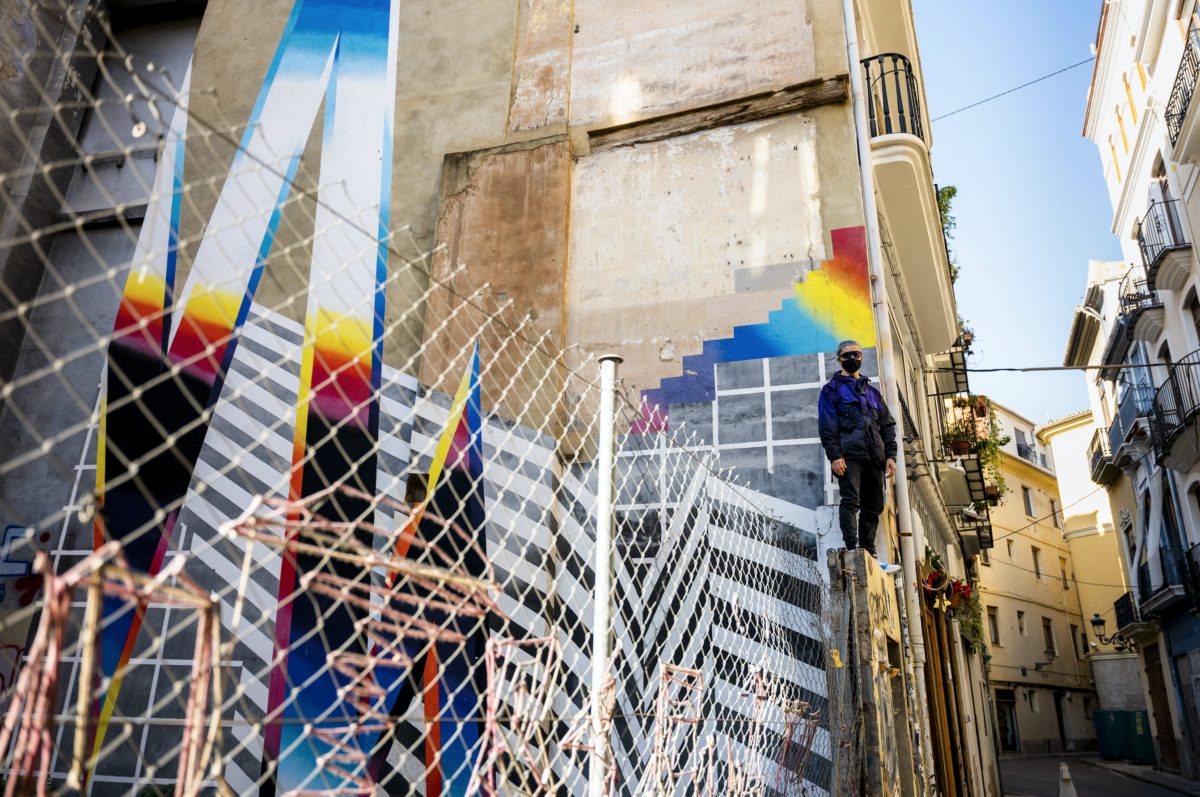 The hyper-modern design sits comfortably alongside the armchair's classical form. 'We ended up choosing Archibald as the base for my work because of its minimal frame, but also the unique characteristics like the arms of the chair and the details on the backrest,' explains Pantone.
He scoured the brand's impressive archive, which dates back to its founding in 1912, in preparation for his work. 'The idea was to use a very minimal and iconic design and to juxtapose it against my graphics, which are very loud and very dynamic.'  
Photography courtesy of Poltrona Frau and Felipe Pantone
Get a curated collection of design and architecture news in your inbox by signing up to our ICON Weekly newsletter
---