The Japanese firm developed a kit of parts for honesty-box vegetable stands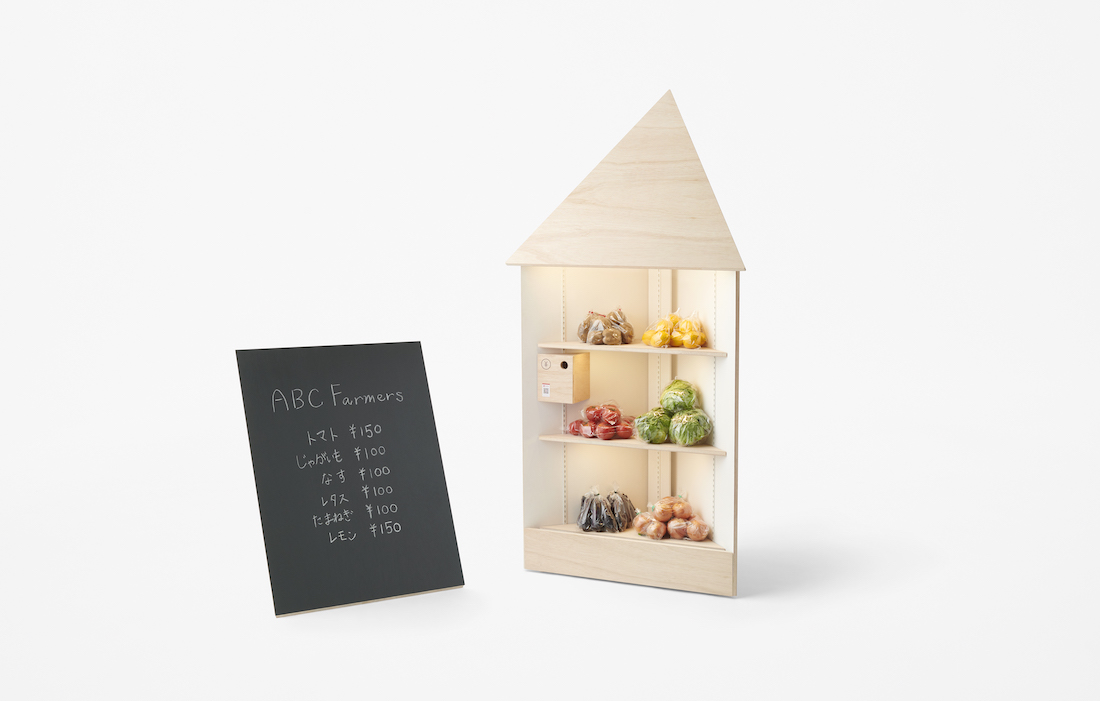 Japanese design firm Nendo, led by Oki Sato, has developed a modular kit of parts for roadside vegetable stands that can help distribute agricultural produce in rural areas and cut down on food waste. Currently, Japan's distribution system does not distribute agricultural produce that fails to meet shipping standards, such as through size or shape, leading to wasted food. Amid a climate crisis with pressured resources, mechanisms that allow farmers to sell produce direct to consumers becomes more vital.
Lined with agricultural products harvested by farmers, makeshift roadside vegetable stands are usually found in rural Japan, unattended on roads running through farmland. Farmers employ the honour system with the stands, trusting customers to drop payment into an honesty box in exchange for their selected produce.
Nendo has designed a standardised, modular kit of parts that can be rolled out to make these roadside stands more robust, reliable and recognisable – thus helping to distribute fresh produce, reduce food waste and revitalise local rural economies. The roadside stand, named Petit Market, is designed to be as affordable and customisable as possible. The kit is delivered in a folded state and can be assembled by one person without any special tools in approximately 10 minutes.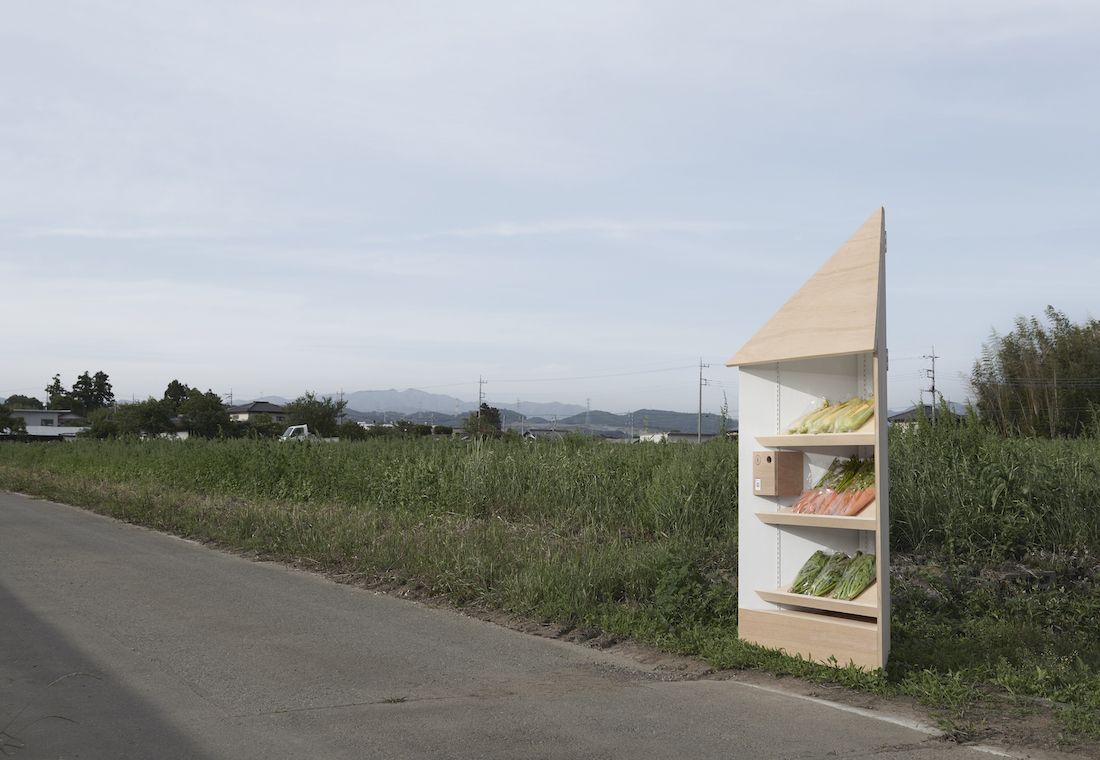 In addition to space at the bottom for stabilising weights, blocks, or sandbags, the vegetable stand comes equipped with adjustable feet for installation on uneven surfaces in various environments. The number and position of shelves are also easily changed to suit the items for sale and the in-built honesty box is designed to enable QR code payment.
The steep slope of the roof keeps snow and fallen leaves from accumulating in colder months, and in the summer months serves as a sort of chimney, allowing the heat inside to be vented out. Optional LED strip lighting can be installed under the shelves to illuminate products during winter with shorter daytime hours. After hours, the standing chalkboard sign becomes a door, literally 'closing up shop'. Because the vegetable stand takes only 10 minutes to disassemble, it can be temporarily removed and folded in storage during storms or windy weather.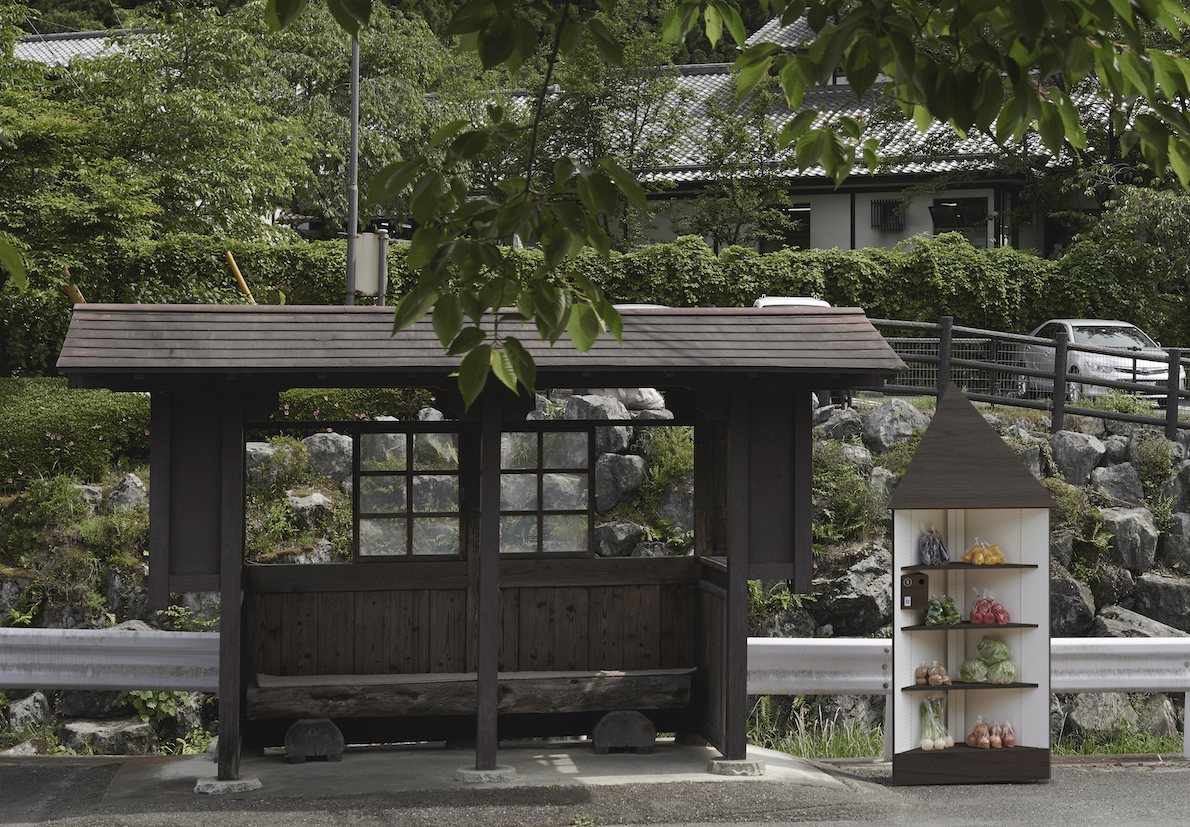 There are four colour variations for the exterior, but each vegetable stand can be easily customised by the user, for instance to align with regional characteristics. The main structure comes in three sizes (small, medium and large). Matching dustbins have also been designed, each bin sized to modular dimensions so they can be used in varying combinations.
Photography by Akihiro Yoshida
---