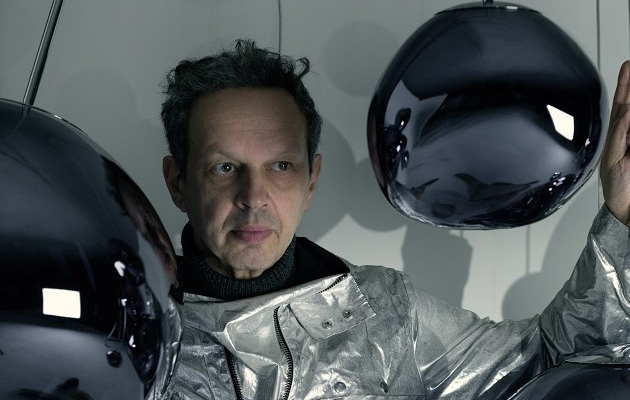 Tom Dixon, winner of the London Design Medal
Ahead of the London Design Festival, here are the winners of the event's prestigious medals. By Siobhan Morrin
The London Design Festival has announced the winners of its annual medals, ahead of the festival launch on 14 September.
Tom Dixon, Vivienne Westwood, Daniel Charny and Ross Atkin were all selected as winners by a panel of designers, commentators and previous medal winners, including Es Devlin, Ozwald Boateng and Jay Osgerby.
Tom Dixon will receive the London Design Medal, the highest award, awarded to someone who has 'demonstrated consistent design excellence'. Dixon is now best known for his hugely successful interior design brand, spanning furniture, lamps and candlesticks, but he first came to prominence in the 1980s as a self-taught designer who set up creative think-tank space, then worked for Cappellini, creating the now iconic S chair.
His designs can now be found in the V&A and MoMA as well as in hundreds of hotels, bars and homes around the world; the mirror ball pendant lamp he created in 2003, our October Icon of the Month, sells in its thousands every year.
The winners of the Design Innovation Medal and the Emerging Design Medal also have an entrepreneurial aspect, as well as a focus on the social impact design can have.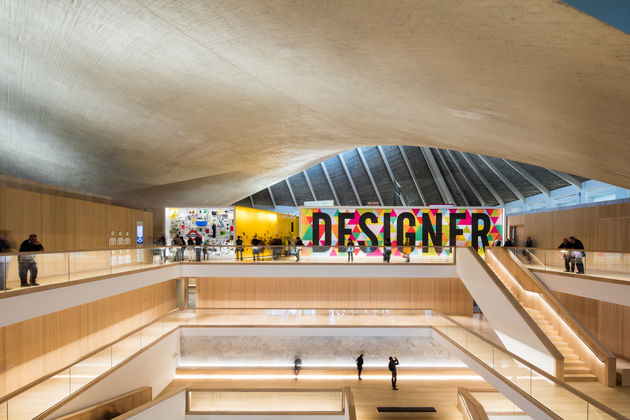 Daniel Charny also curates exhibitions, including several on design and making. Photo by Luke Hayes
Daniel Charny, winner of the innovation award, founded the creative consultancy From Now On as well as creative 'think-and-do-tank' FixEd. He is an advocate for design education, setting up Fixperts, a programme for teaching human-centred design in schools, in 2016 after curating an exhibition at the V&A on the Power of Making. The educational scheme fills the gap often left by traditional schooling when it comes to design skills, with Charny keen to bring an understanding of newer forms of design such as user experience design to pupils, as well as helping people to benefit more widely from creative thinking.
Ross Atkin is the winner of the Emerging Design Medal, which recognises designers making an impact within five years or so of graduation. Much of Atkin's work focuses on making it easier for disabled people to live independently, with his designs including responsive street furniture that adapts lighting or crossing signals automatically to provide assistance, and Sight Line, a system for improving the accessibility of roadworks, particularly for people who are visually impaired. He also works to introduce design and engineering to children, and has created a range of robots in materials including cardboard and Lego.
Some of the products created in Ross Atkin's work
On winning the award, Atkin said, 'It's beyond my imagination to be in the company of true legends of design, and it also is an amazing privilege to be representing the world of inclusive design on such a prominent platform as London Design Festival. I look forward to more designers from that world being recognised in the future.'
Vivienne Westwood is the winner of the Lifetime Achievement Medal, celebrating her achievements in fashion design and activism over a career spanning over 40 years. Her career began in the early days of punk in the 1970s, helping to create the punk aesthetic of safety pinned clothing and bondage gear from the shop she shared with Malcolm McLaren in Chelsea. She has since become better known for her activism, particularly around climate change and rainforest destruction, and as a Greenpeace ambassador also designed a logo for the group's Save the Arctic campaign in 2013. Westwood also works with the UN's Ethical Fashion Initiative, and continues to design for her eponymous fashion brand.
The medals will be presented on Monday 16 September 2019 at the British Land Celebration of Design, taking place at the Houses of Parliament in London. The festival takes place around the city, with a range of installations and events happening across the design districts from 14-22 September 2019.
Find out more about the London Design Festival and some of the winners in Icon 196, the October 2019 edition. Get your copy here
---