Hosted by Blackhorse Workshop and GoodWaste in Chingford, the Plaster Works events invite the public to transform building waste materials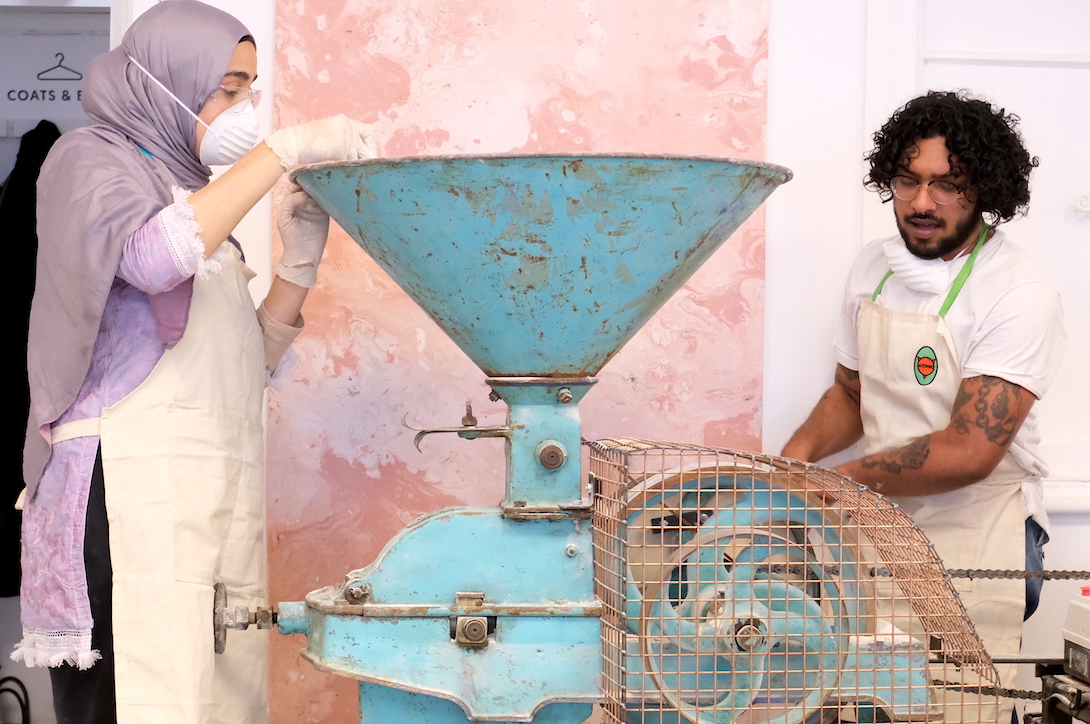 Blackhorse Workshop, a community initiative supporting making in east London, has teamed up with upcycling design studio GoodWaste to launch a series of public workshops that help people transform building waste material into homeware objects. Plaster Works, which runs until 14 November 2021, invites young people and the wider community to an empty shop in Chingford, north-east London, to participate in recycling plasterboard to make decorative bowls.
The project is inspired by research into local waste streams which identified skips full of plasterboard, destined for landfill. Blackhorse Workshop and GoodWaste subsequently developed a process to extract the plaster powder from this waste, creating a new plaster-type material. Influenced by Scagliola, a 17th-century Italian plaster technique, pigments from other discarded construction materials – such as brick dust – are added to create a new material with a marble finish. This material has been used to design the interior and furniture elements of the former shop – which was recently restored by the local council to be used for community projects – to help showcase its potential.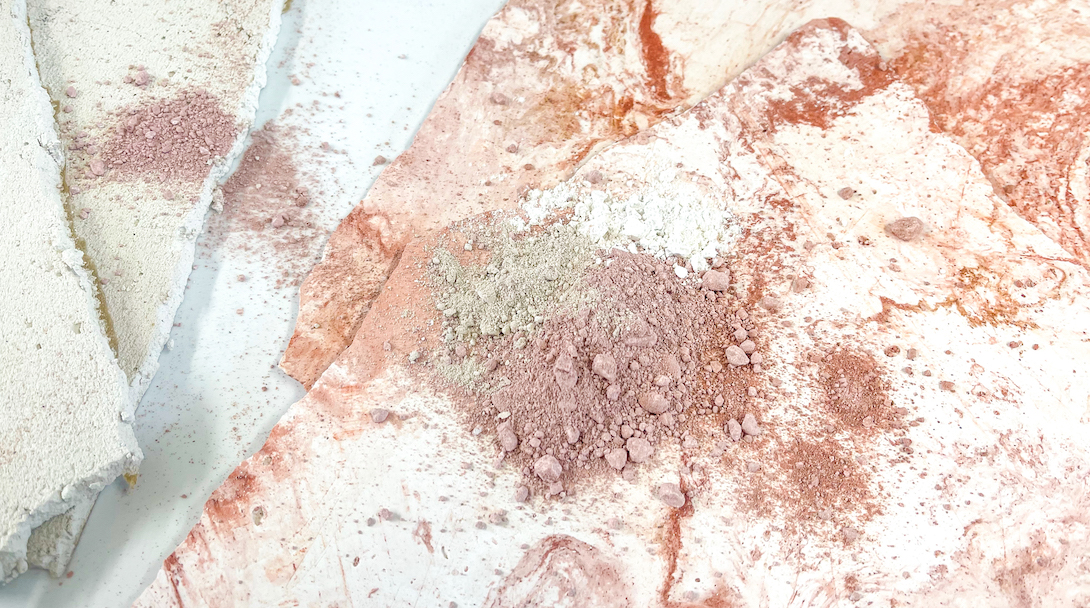 'Society sees waste as zero on the scale of value, as a nuisance and as something to hide out of sight,' says GoodWaste. 'What's really exciting about this project is that it seeks to move beyond an interaction between waste and designer, to waste and the public.'
Blackhorse Workshop adds: 'We hope to inspire people to see the creative potential of waste, and for it to become a truly desirable alternative. Taking this project to the high street allows this message to be spread on a local level and together we can collectively build momentum towards a more circular way of thinking.'
Plaster Works runs from 23 October to 14 November 2021 at 228 Chingford Mount Rd London E4 8JL
---