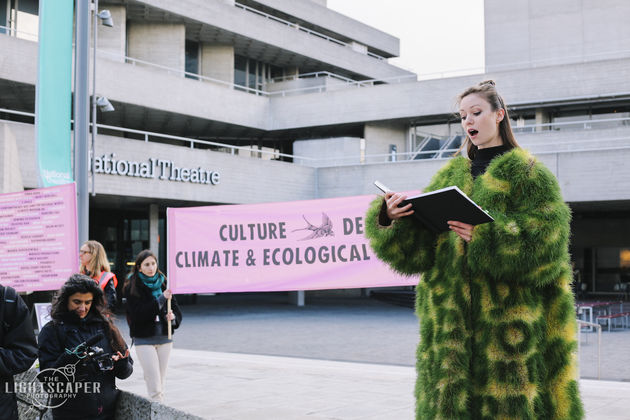 Tate joins hundreds of cultural bodies join the declaration of a climate emergency and announces future commitments
Tate's directors have joined the Culture Declares Emergency movement, adding their names to a list of hundreds of cultural institutions that pledged to take action on climate change. The announcement came the week after the latest gathering by the cultural bodies calling for change at The Roundhouse in Camden.
In a press release on 17 July, the Tate directors said, 'Last week we opened Olafur Eliasson's exhibition at Tate Modern. We took his ethical commitment to addressing environmental issues as a cue to offer a platform for discussion in partnership with artists, campaigners, artistic communities and cultural organisations…Tate is committed to reducing its carbon footprint by at least 10% by 2023 and is switching to a green electricity tariff across all four galleries.' The directors also said they would be auditing the body's travel and adopting a 'train-first' policy, and offering more vegetarian and vegan options in on-site cafes.
More than 200 cultural bodies have now joined the Culture Declares Emergency group, a move by arts and culture institutions to call for wider action on climate change. The first declaration of a climate emergency came in April, when institutions including Somerset House and Jerwood Arts marched in central London to encourage cultural bodies to look at their impact on the world and find ways to take action to respond to climate change and ecological damage.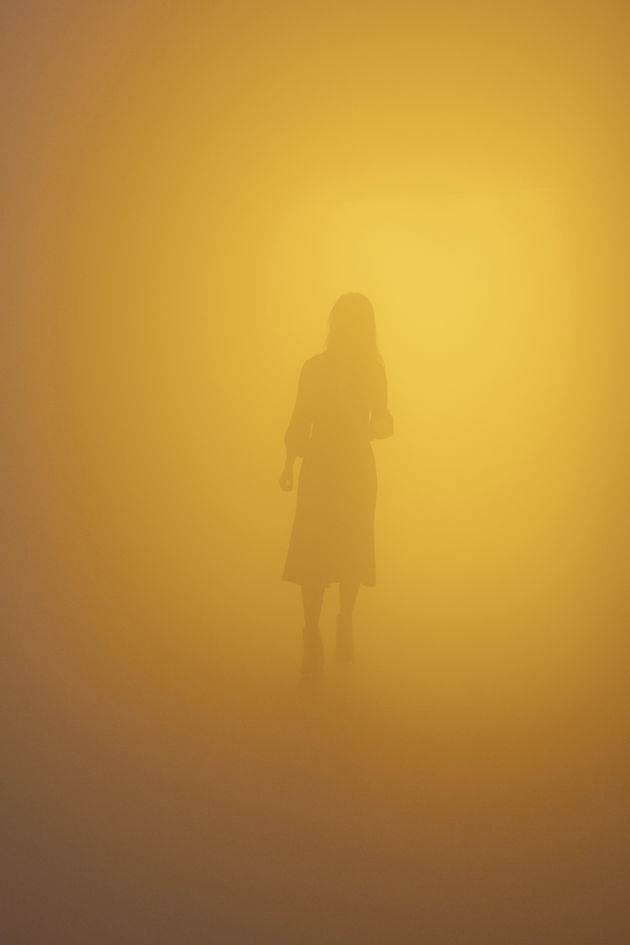 Olafur Eliasson, Din blinde passager, 2010. Photo by Ander Sune Berg. Courtesy of the artist
On 8 July, additional bodies signed the declaration and many took part in an assembly at the Roundhouse in Camden designed to explore ways of collaborating and creating networks to support further action. The event, starting at 1pm and running till 6pm, featured a range of discussions and talks by activists including Farhana Yamin, an environmental lawyer who glued herself to the Shell building during Extinction Rebellion protests in London in April, and Sholeh Johnston, a consultant in the creative industries. The event will also announce the creation of a book on the cultural sectors planned actions.
Organisations joining the declaration included Warwick Arts Centre, the Bournemouth Symphony Orchestra, and The Roundhouse and GroundWork Gallery in Norfolk. Veronica Sekules, director of GroundWork Gallery, founded in 2015 as a specialist gallery focusing on art and environment, said '[Our] building sits on a flood plain, on two rivers, hence is at climate risk. We campaign as well as showing art.'
The bodies signing – which campaign and protest group Extinction Rebellion says numbers over 200 – join institutions including Somerset House, Battersea Arts Centre and the Royal Court Theatre, which declared a climate emergency in April with a march led by a white horse and artists in living grass coated created by visual artists Ackroyd & Harvey.
In May, 17 former Stirling Prize winners – including Foster + Partners, Zaha Hadid Architects and Rogers Stirk Harbour + Partners – also declared a climate emergency and called for greater action in the construction industry to curb the impact on the environment; UK government estimates put the construction industry's contribution at around 45% of the country's CO2 emissions. The pledges – now signed by almost 500 firms – included greater efforts to extending the use of existing buildings and taking steps to include life span and carbon modelling in the basic scope of works.
This article was updated to include the announcement by Tate's directors.
---