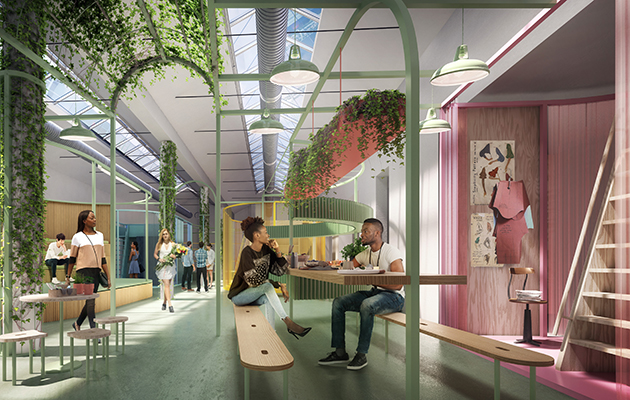 Milan's Salone del Mobile will see MINI Living and Studiomama present 'Built by All', a new living concept designed to address individuals' needs and foster creative communities.
MINI Living has teamed up with London-based architects Studiomama to present an installation for this year's Salone del Mobile in Milan, titled 'MINI Living – Built by All'. The concept is designed to enable close interaction between residents, showing how considerate architecture can address individuals' requirements within small urban spaces.
Composed of three modules – 'Shells, Totems and Micro-Neighbourhoods' – the four example living spaces illustrate a visionary solution for the architectural challenges facing our cities. With our spaces getting smaller yet more expensive, 'Built by All' will demonstrate the importance of people's needs playing a central role in spatial planning.
Alongside the installation, MINI is setting up an experience area called 'Factory of Ideas'. Next to Studiomama's self-contained neighbourhood of living spaces, gyms and communal kitchens, there will be a space for visitors to realise their own architectural visions through models and interaction.
"Today's standardised housing market is limited in its ability to meet the requirements of the individual," says Oke Hauser, Creative Lead MINI Living, explaining the approach behind the installation. "So our MINI Living – Built By All installation turns people into active creators and puts them back at the heart of the design process. We believe the quality of a living space is determined by how well the residents identify with their home." Collaborating with Studiomama and founder Nina Tolstrup's Danish roots has forged a concept that is minimal, playful and unpretentious.
This is the third installation created by MINI for Salone del Mobile and reflects their underlying themes of using small environments as innovatively as possible. Last year's show, 'Breathe' and 2016's 'Do Not Disturb' hallmarked MINI Living as an initiative which sympathises with modern urban lifestyles, while simultaneously engaging their visitors in interaction and play.
---