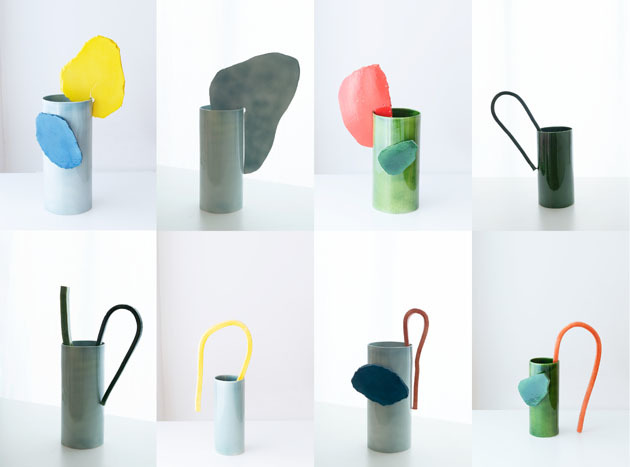 The best products from this year's Salone del Mobile has a dual focus on sustainability and colour
Our selection of products from Salone del Mobile 2019 spans furniture and fittings, with new works from Barber & Osgerby, the Bouroullec brothers and Patricia Urquiola. Across the week, sustainability came to the fore once again in some of the most innovative designs, and inventive collaborations brought unusual uses of material, colour and texture.
Vases Decoupage by Ronan and Erwan Bouroullec for Vitra
The Bouroullecs delivered a range of vases for Vitra, pictured above, channelling the ever-rising trend for craftsy, handmade ceramics. Clean, straight lines and neutral palettes receded further into the background as designers across the fair emphasised cheerful colours, spontaneous handcraft, and the kind of joyful scrawled lines seemingly sprung from a child's sketchpad.
On & On chair by Barber & Osgerby for Emeco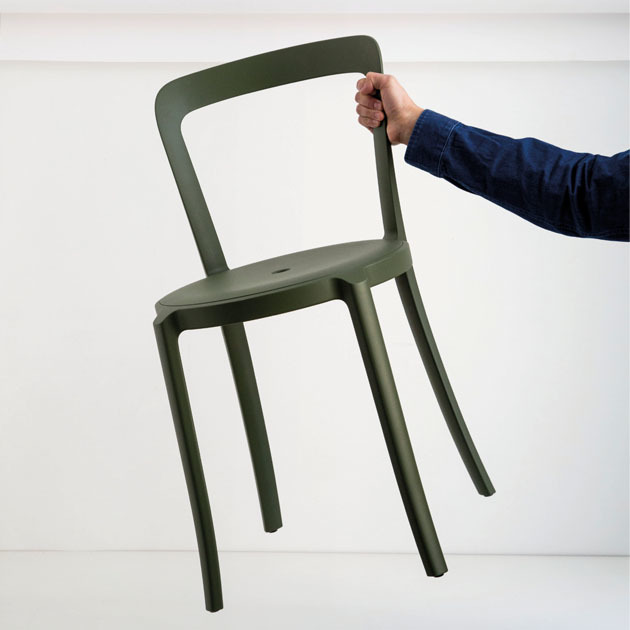 The clue is in the name with Barber & Osgerby's On & On chair, created for Emeco. The stackable, rounded seat design is made of rPET, a combination of recycled PET bottles and fibreglass, which is highly durable and can be recycled over and over again. It comes in muted colours inspired by nature.
Patricia Urquiola rugs for cc-tapis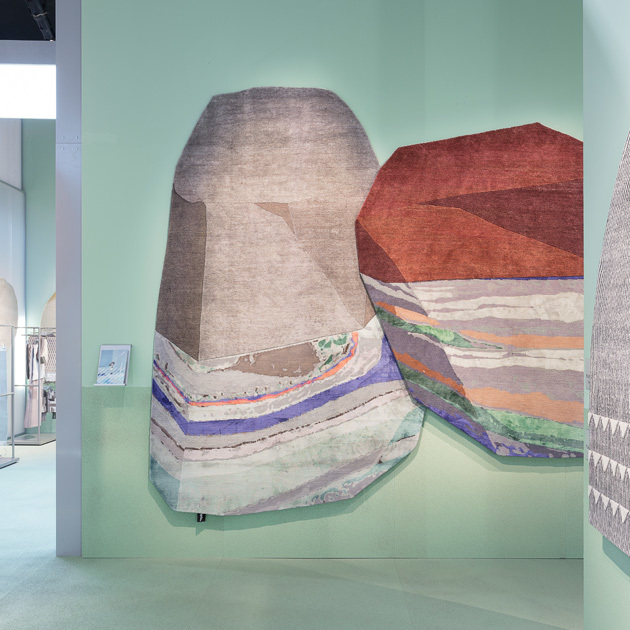 Cc-tapis showed a whole range of collaborations, including with Martino Gamper and David/Nicolas. The new collection of rugs by Patricia Urquiola were some of the standout pieces – inspired by Fordite, a material made from layers of enamel paint used in car manufacturing, each rug gave the impression of being a layered cross-section using a mix of jewel and neutral tones.
Wireline by Formafantasma for Flos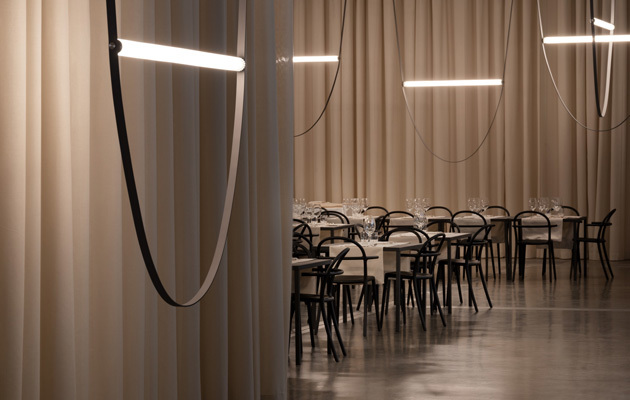 With the return of Euroluce, lighting shone through at this year's Salone. The most playful and innovative was to be found in Flos's installation at S.Project, a new area reserved for interdisciplinary interiors products. Among these was Formafantasma's Wireline, a playful series of hanging belts, attached to tubes of light, which are reminiscent of exposed power cables.
The recycled aspect of Fordite also inspired their creation, with the Himalayan wool, silk and aloe used coming from excess material from cc-tapis' production processes.
Matthew Day Jackson furniture for Made by Choice with Formica
Artist Matthew Day created the Kolho range for Finnish manufacturer Made by Choice using Formica laminate and curved plywood. The smooth, curved form belies Day's inspiration – the surface of the moon. He designed a bespoke Formica laminate to represent the lunar surface and the curved arms and legs to form a swooping contrast.
The collection comes in several colours, including an out-of-this-world green.
---