The wooden furniture piece by Agata Nowak features an 'offline pocket' for smartphones, to help people disconnect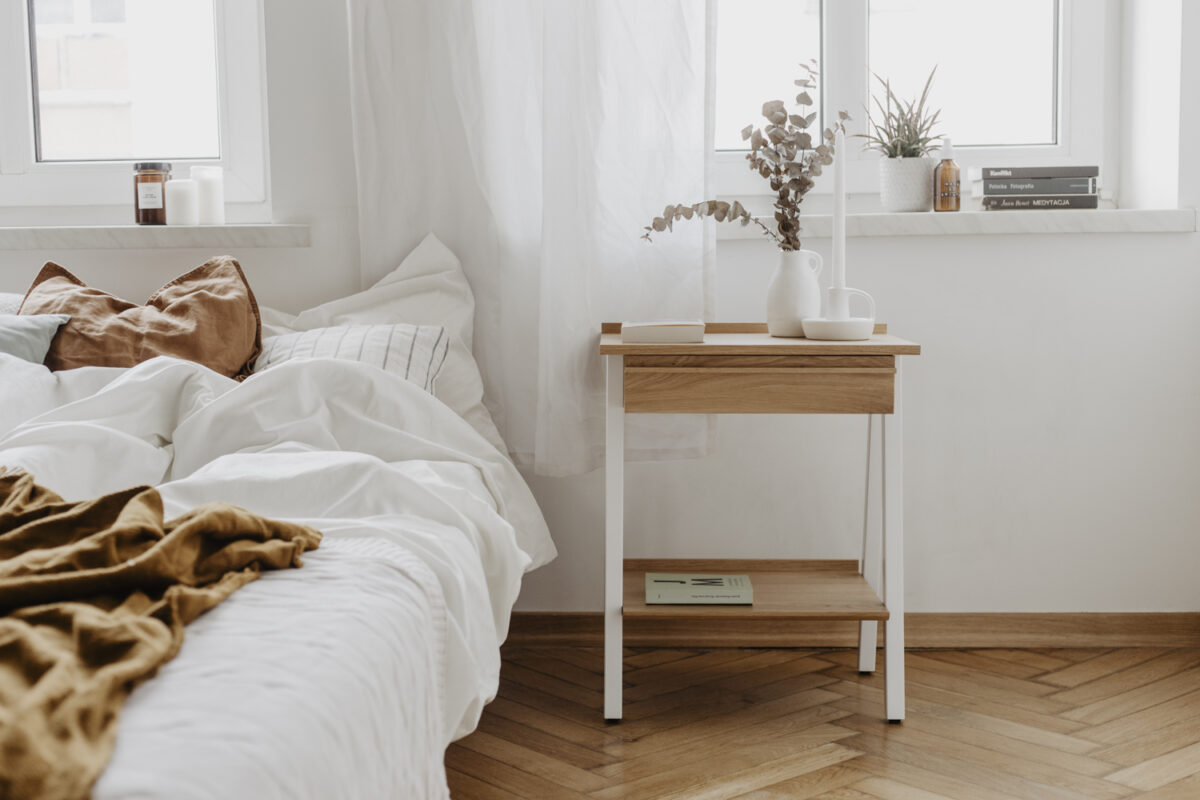 Words by Francesca Perry
Polish designer Agata Nowak has launched Troost, a bedside table fitted with an 'offline pocket' to block wifi and mobile signals – in order to help people 'switch off' at night. 
We've all been there (probably). It's night-time and you really should be going to sleep, but you're glued to your phone, for better or worse. After all, the world is in crisis, and each hour seems to bring with it another tragedy or shock, and you either want to consume all the news there is, or dive so deep into Instagram memes as to forget reality (what else is there to do in lockdown?). For some, the tendency to open work emails spills over even into bedtime. 
Sleep, though, as we well know, is vital. And if my weekly screen report is anything to go by, the hours we spend on our smartphone most likely need to reduce (among other concerns, the blue light from phone screens is damaging to eyes). So what if our furniture could nudge us in the right direction?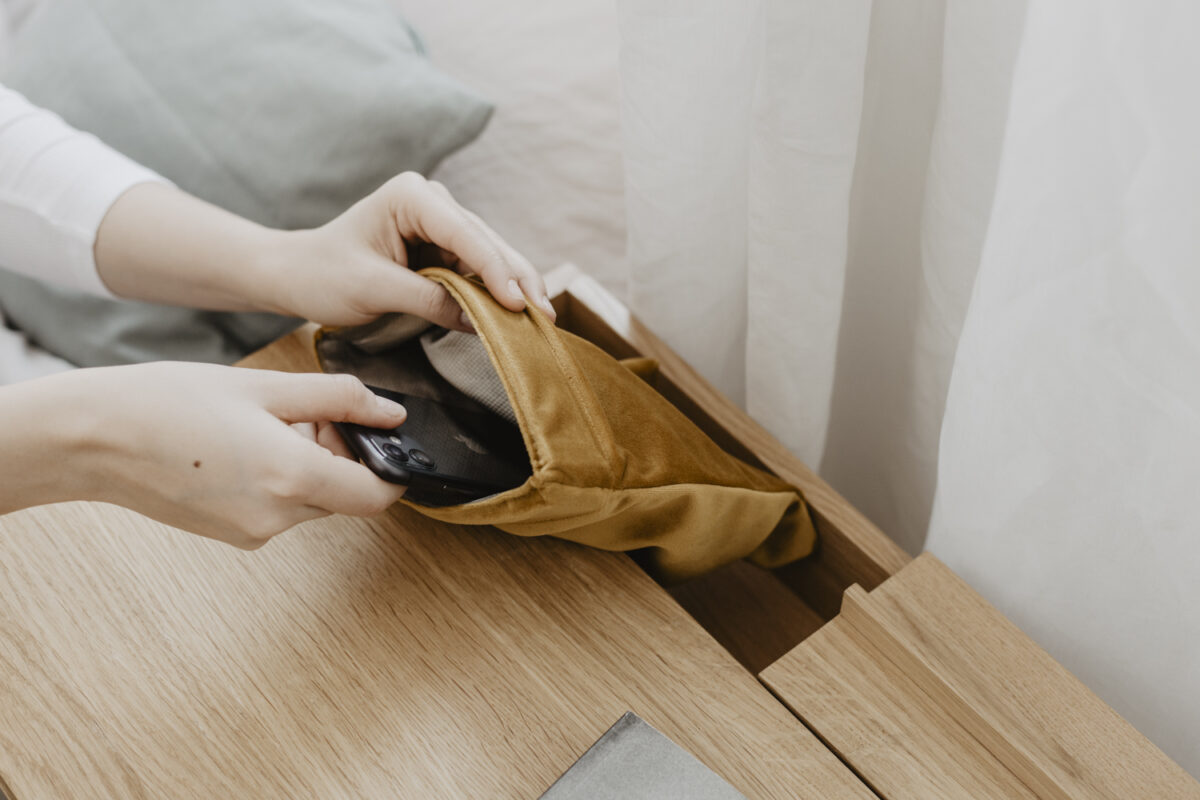 Nowak – who is a product, furniture and exhibition designer – created Troost for Polish wooden furniture brand Borcas. The solid oak and beech piece of furniture looks and functions like any well-designed, minimal bedside table does, with a drawer and shelf. But inside the top drawer is a fabric-covered pocket that can block wifi and mobile signals once a smartphone is inserted. Nowak did something similar in her 2015 design for an 'Offline chair', but the piece never found a manufacturer.
As Nowak explains, Troost is 'designed to help those who are tired of constant notifications'. You just have to remember to actually use the pocket.
Photography by Ida Szewczyk 
---