The Table Knife Project brings together design studios in the Catalonian capital to raise funds for
El
Llindar Foundation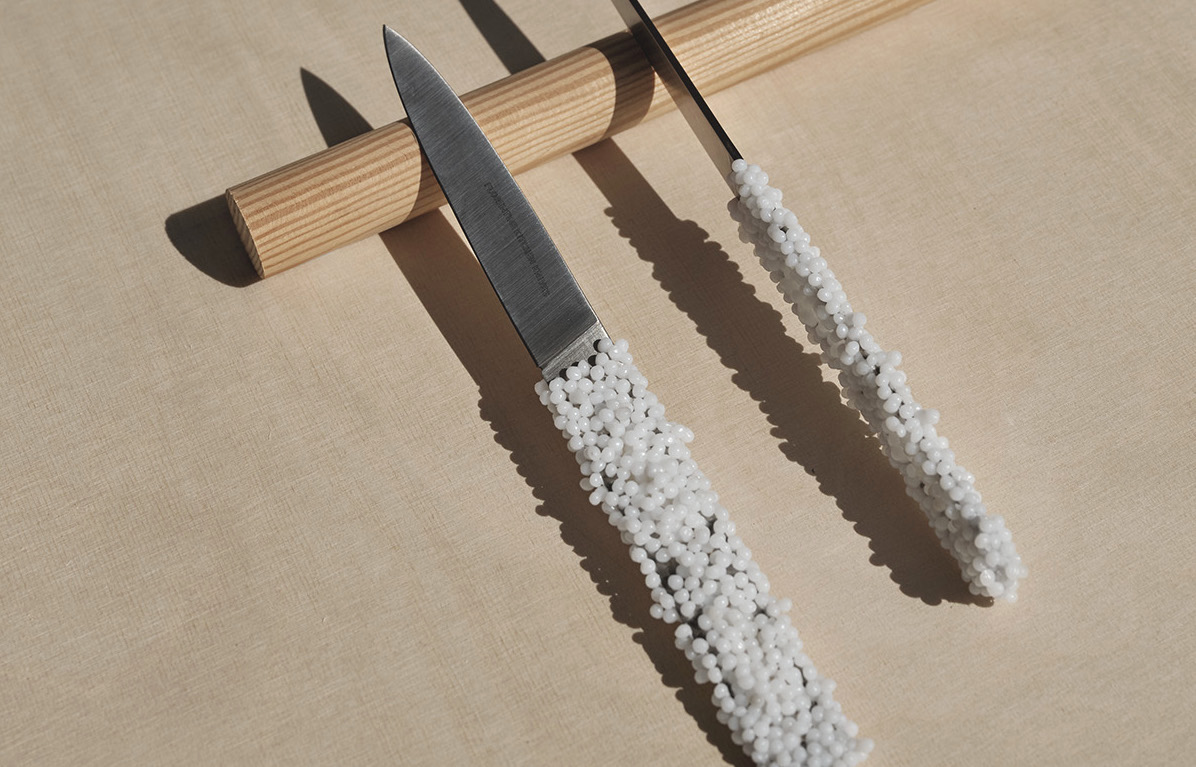 Words by Francesca Perry
Twenty-eight design studios across Barcelona have been brought together to create 56 craft-led – and not always practical – table knives. Using blades manufactured by project organiser Florentine Kitchen Knives (FKK), the designers worked on creating a variety of unique handles, from mouldable thermoplastic and alabaster to the remnants of an abandoned chair.
Curated by Barcelona-based designer Berta Julià Sala alongside FKK, The Table Knife Project was showcased at Barcelona Design Week in November. Proceeds from the sale of the knives goes to support El Llindar Foundation, a local organisation which provides guidance and support for teenagers and young people that are excluded from the educational and social system – and equips them with the skills to work within the culinary and hospitality industries.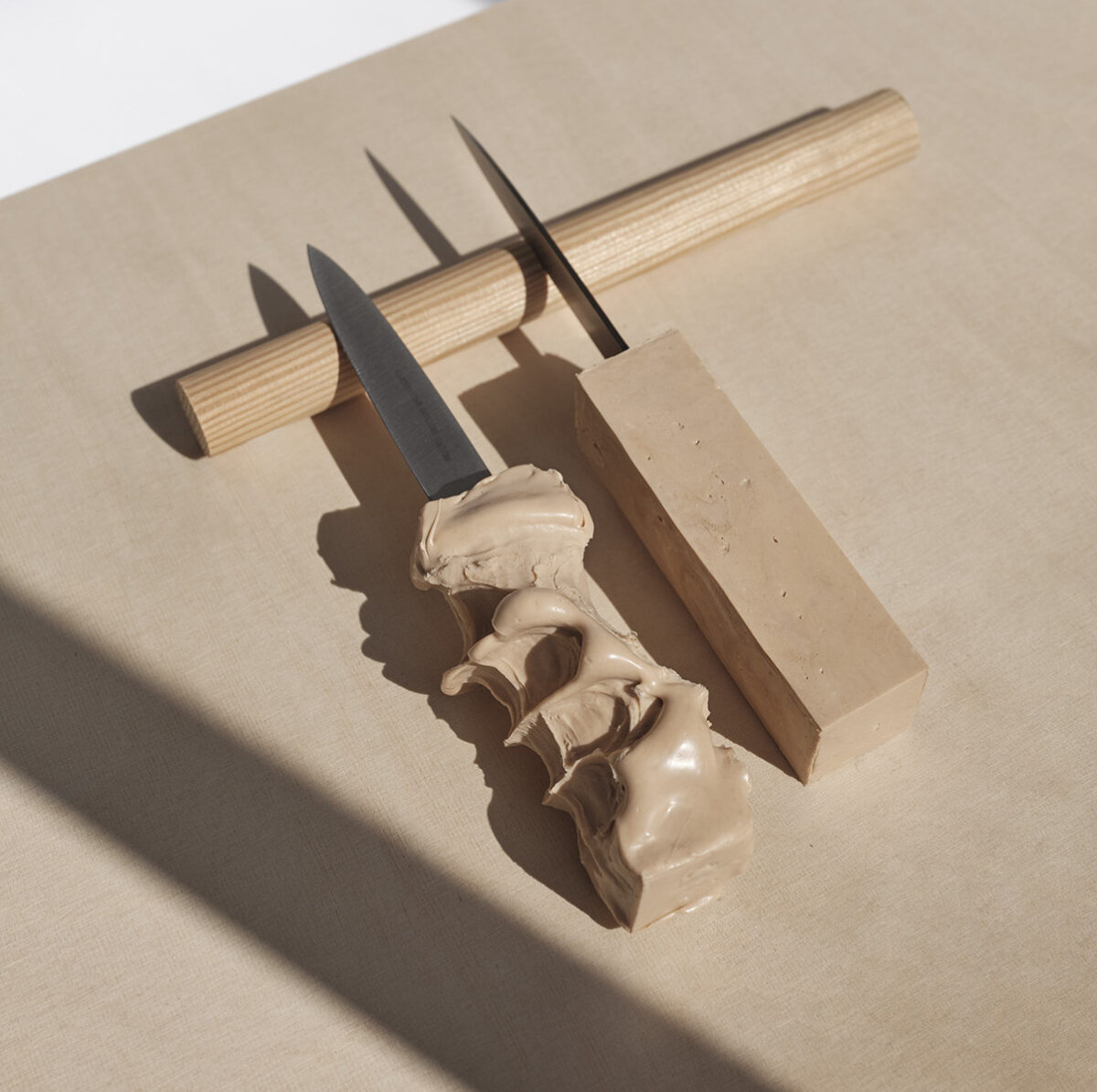 FKK encouraged the designers to make knives that reflect their personal views on the object, using materials in an ecologically and socially responsible manner. Among the designers involved is Jordi Canudas, who created a thermoplastic flesh-like handle that can be heated up to take the unique grip of its owner. 'Our design echoes the idea of understanding tools and utensils as extensions of our bodies: a knife growing directly from your hand,' he says.
Andreu Carulla also used thermoplastic, submerged the heated raw blade into a jar of white thermoplastic pellets. 'The final result is an artificial skin that recalls the texture of manta ray skin traditionally used on classic Japanese katakana,' he says (a disclaimer makes clear this is 'a work of art', not a functional knife).
Designer Sanna Völker dipped her raw knife into a mix of stone dust and acrylic, resulting in a textured mineral surface to create the handle, while OiKo Design Office created an interchangeable handle out of recycled domestic plastic. Curro Claret, meanwhile, used an old chair: 'Next to an abandoned house in the countryside I found a half-broken chair among the plants,' he explains. 'Some parts were so deteriorated that it was difficult to restore it.
'I took the ones that were in better condition and finally chose the lower supports to make the handles of the knives, manipulating them as little as possible. I'd like to think that the original owner of the chair would be fine with its new use. The reuse culture so present in the past… It is probably even more urgent and necessary today.'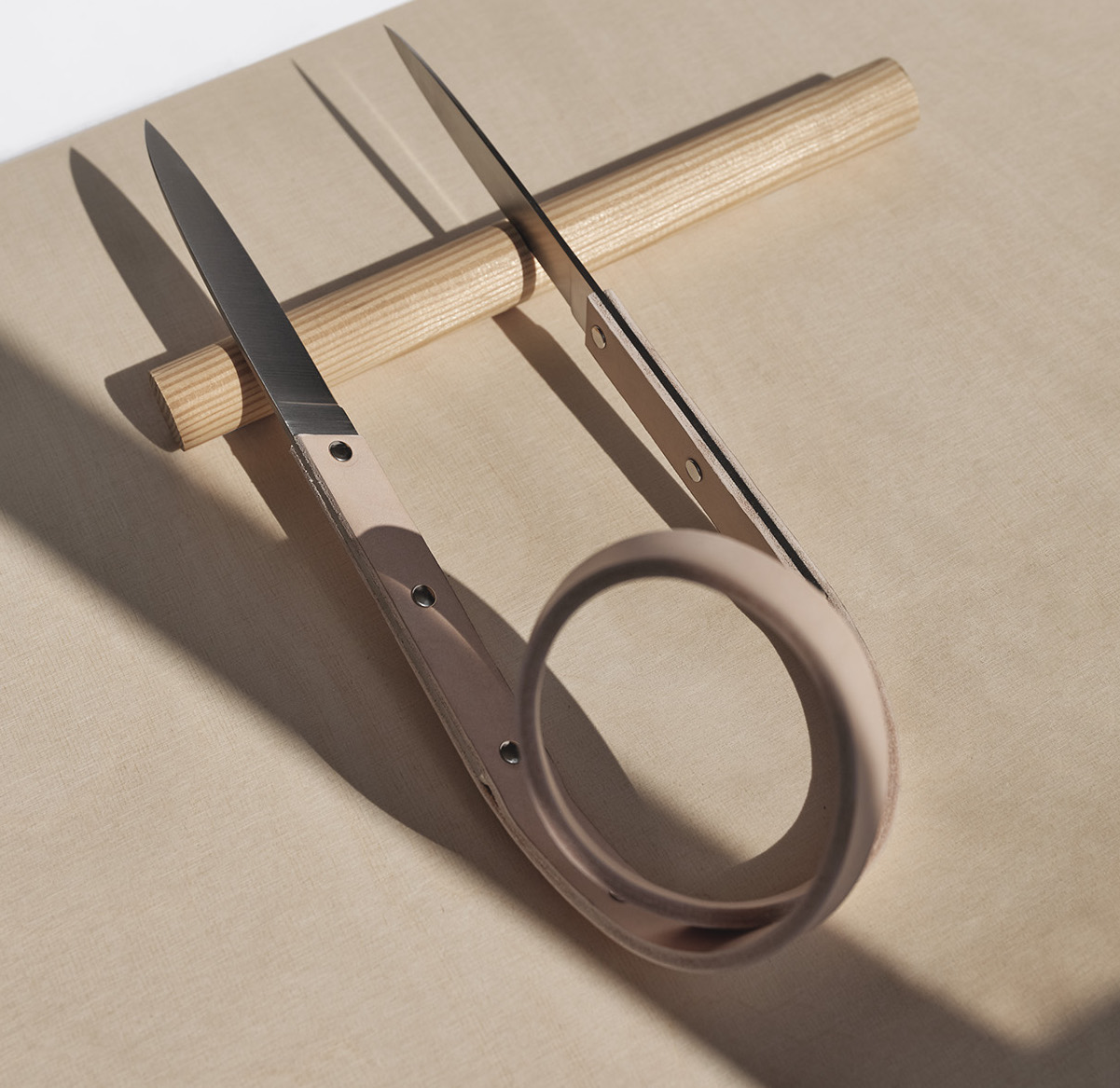 Other unusual materials include woven plant-based latex used by Marta Ayala Herrera Studio, folded wooden sticks covered with boat repairing putty on Elsa Casanova's design, and a leather belt-like strip connecting two knives by Sebastian Alberdi.
Photography by Coke Bartrina. Visual design by Gymnasium
---