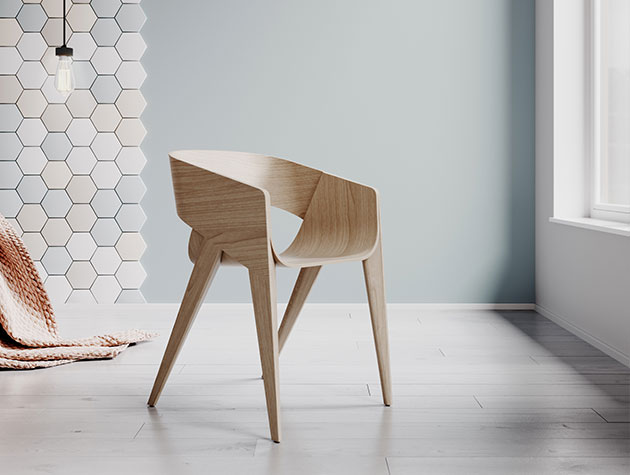 SLIM chair by Christophe de Sousa

Associative Design is a venture conceived by the Portuguese Association of Wood and Furniture Industries (AIMMP). Given the burgeoning interest in and demand for design made in Portugal, Associative Design actively promotes Portuguese brands and products, placing them at the centre of the most discerning and distinguished international design markets. With a firm emphasis on integration, Associative Design aims to enhance the global quality, innovation and design contributions made by Portuguese brands.
The United Kingdom is a renowned global leader in the creative industries and London makes an especially strong contribution to the country's diverse and vibrant creative landscape. More and more, the UK market is embracing the novelty of Portuguese design – indeed, the UK is the fastest growing market for Portuguese design. For this reason, Associative Design chose the London Design Fair, with its fresh, inventive and progressive approach, as the ideal stage for introducing its concept to design professionals and authorities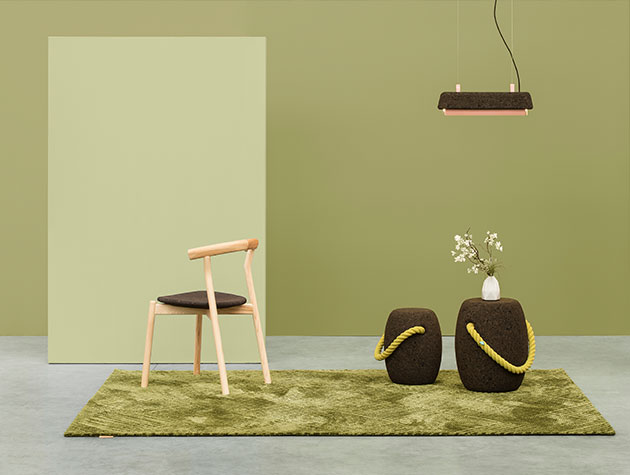 Pipo Stool by DAM
At the London Design Fair, Associative Design presented a number of companies working with both emerging and established designers, all aligned with the brand vision of Associative Design. Visitors were treated to an expertly curated and diverse mix of Portuguese design, innovation and technology. Creative furniture, lighting and design objects shared a harmonious blend of functional, sustainable, modern and aesthetic design attributes.
Growing up in both France and Portugal, designer Christophe de Sousa's varied experiences and cultural perspectives serve as a base of influence. Christophe's ability to convey emotion through an object is a singular driving force. He presented his SLIM chair, a minimal and elegant seat with simple lines and contours.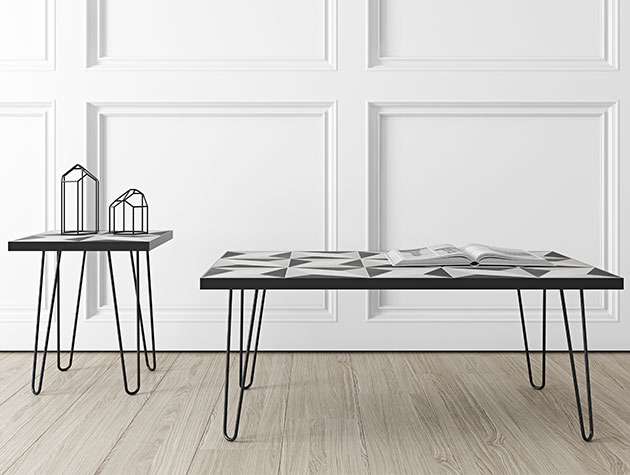 Arrow side table by TemaHome
A trademark of DAAO Architecture and Design, DAAO Concepts is a Portuguese furniture collection that prioritises function over purely decorative forms: it believes that function generates form. DAAO Concepts presented its Modules Bookcase #22 and #77, designed by Danilo Olim. ;
Established in 2013, DAM creates high quality furniture and accessories that combine tradition with modern-day innovation. Inspired by everyday Portuguese culture, DAM's products seek to engage emotions and heighten quality of life. DAM showed the Pipo stool—a reference to a traditional wooden wine barrel—and the Flora coffee tables—a name inspired by the flowers we might give to those we love. Both designs are by Hugo Silva and Joana Santos.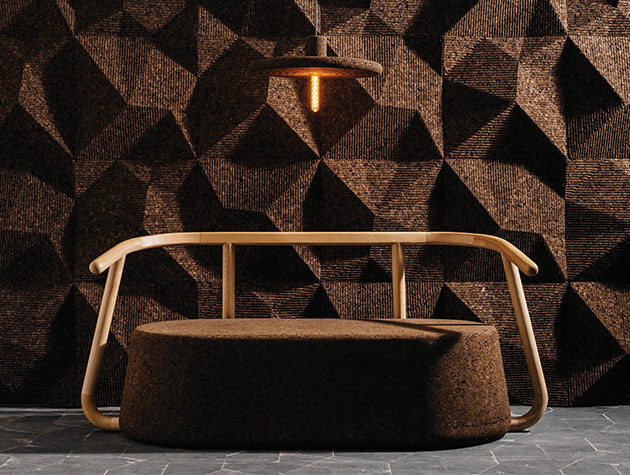 Cork Walls by Gencork
An inherent part of Portuguese culture, Cork is a natural and renewable resource. Gencork explores the interaction between the natural material of cork and high-tech digital fabrication processes. Gencork's entirely natural and sustainable expanded cork agglomerate optimises cork's natural thermal and acoustic properties, and adds an artistic perspective to traditional walls. Gencork presented several designs by architectural office and creative lab DIGITALAB.
Working with some of Portugal's most respected designers, TemaHome creates aesthetic, modern and lasting furniture and accessories. TemaHome exhibited the geometrically-patterned Arrow side table and coffee table by Nádia Soares, alongside the playful Bruno coffee table and side table by Rodolphe Catellani.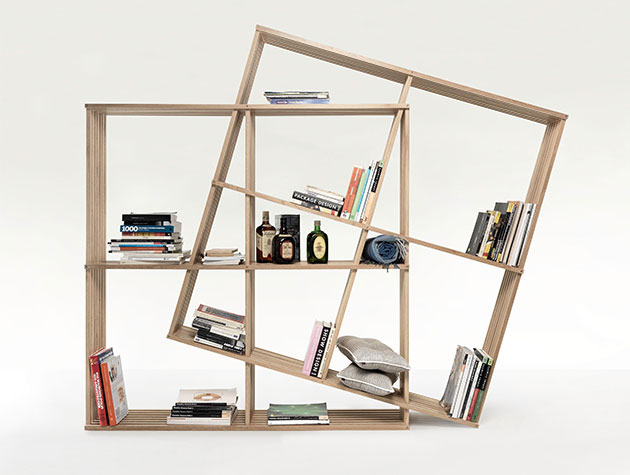 X2 bookshelf by Wewood
Wewood, established in 2010, is the result of work by the research and development office of Móveis Carlos Alfredo (a manufacturer of solid wood furniture since 1964) and a careful selection of new talented designers. At Wewood, high-end joinery is an intrinsic component of the brand's superlative solid wood furniture. Wewood presented the imaginative X2 bookshelf, created by designer Laurindo Marta.
www.londondesignfair.co.uk/features/aimmp
This is an advertorial feature.
---