Amba Gallery, which eschews the typical white cube approach, is dedicated to 'taking ownership and control of how African art is represented'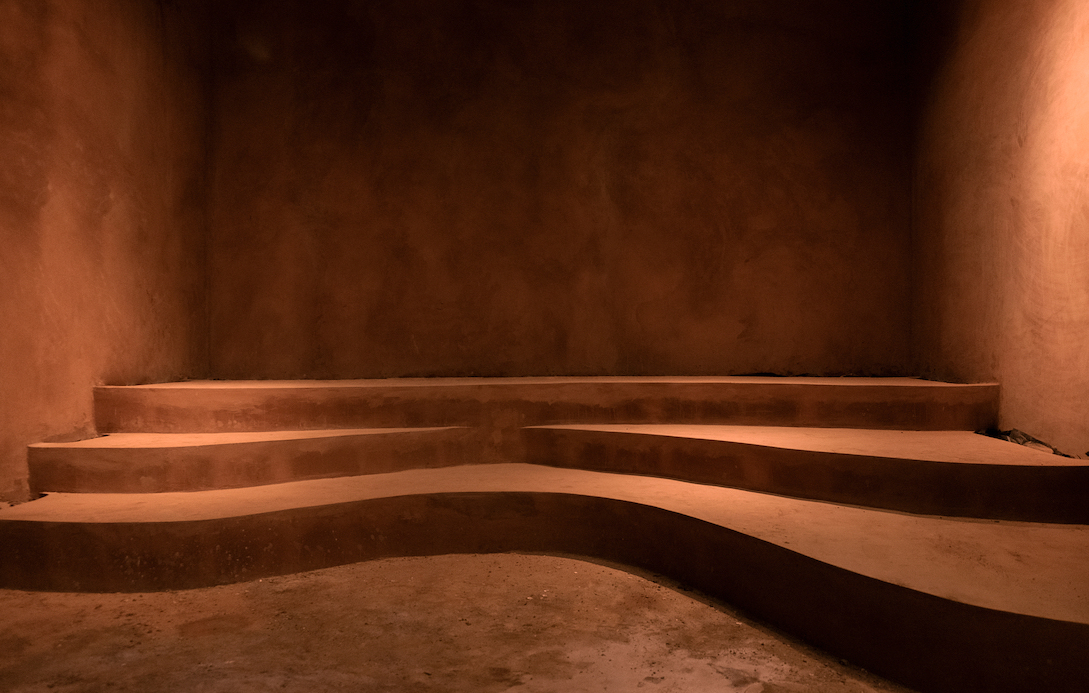 Words by Francesca Perry
Italian-Albanian architect Blerta Copa, founder of Ghana- and London-based Ble Architecture, has completed the Amba Gallery, a new space in the Ghanaian capital Accra that is dedicated to showcasing both contemporary and historic African art and design. 
Alongside gallery founder Amadu Baba and creative director Lungi Morrison, Copa envisioned Amba as a multi-purpose gallery space with an amphitheatrical approach, finished in raw earth. The architectural layout embraces both contemporary and vernacular design, and is deliberately envisioned as an alternative to the 'white cube' gallery space. 
The earth – bound with cement to create the floor and walls – creates an immersive, atmospheric environment. Red and yellow clay sourced from northern Ghana were mixed by hand on site to create the terracotta hue throughout the space. 'It was a very organic process and one we intended to reflect the African landscape, experience and cultural and architectural modalities that we see largely in the north but also in many different parts of the continent,' explains Morrison.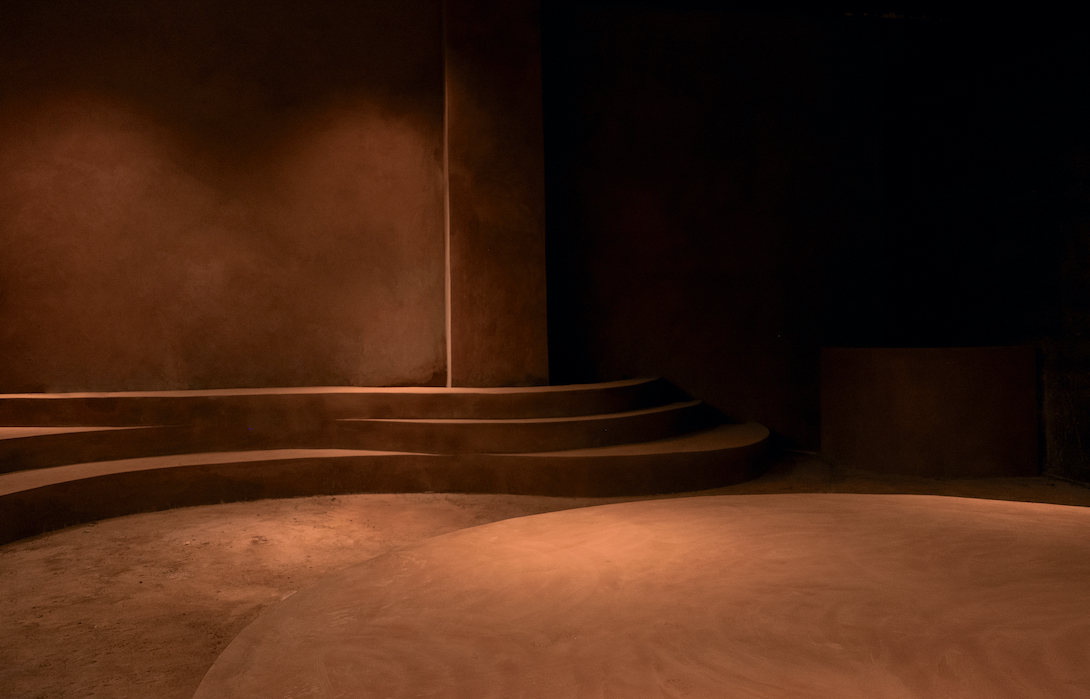 At the centre of the gallery is a large elevated circular podium for exhibiting sculptural and standalone pieces. Around the edges of the space, curved steps rise, reminiscent of an amphitheatre emerging from an arid landscape.
Copa, Baba and Morrison wanted to create a 'a distinctively contemporary African gallery experience'. Morrison explains: 'Amba Gallery has been established to contribute to the process of taking ownership and control of how African art is represented, reflected, and positioned… The gallery palette and fluidity are not only organic but also representative of our elaborate and vibrant creative communities across 54 nation states.'
Amba's inaugural exhibition, curated by Morrison, comprises a new body of work by Ghanaian fine art photographer Derrick O Boateng, whose colourful work captures hope and optimism. 'For me, the people and colours of Ghana are my inspiration,' he says. 'Real life, the marketplace, communities, the laughter, there is just so much expression in everyday life. As soon as I step outside my house there is colour everywhere. Africa is full of it.'
Get a curated collection of architecture and design news like this in your inbox by signing up to our ICON Weekly newsletter
---