This year, a new strand of the 100% Design fair will rekindle the community ethos of its early editions with a project promoting emerging UK-based designers
When it was launched in 1995, 100% Design was the only event of its type in the UK. For London – a city steeped in design activity but with no central hub or coherent scene – it proved galvanising. Each participant was selected by a jury of their peers, fostering connections between designers.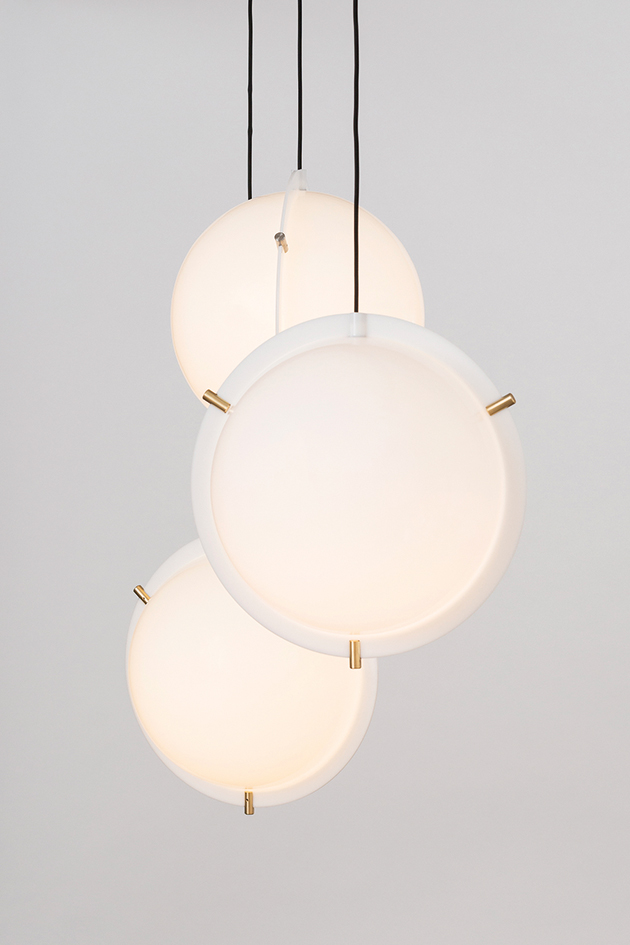 Clam light by Daniel Schofield, who was nominated by Simon Pengelly
'100% Design,' recalls furniture designer Samuel Chan, who exhibited at the very first edition, 'was a banner for British design identity. We took a keen interest in each other's work.' In the years since then, the fair has branched out to encompass international products and designers.
For this year's edition, the organisers have decided to pay tribute to the fair's local roots through two exhibitions. One, 100% Futures, will gather together new designs that specifically seek to improve life in London. The other, 100% Forward, sees seven established designers – all of whom exhibited at the fair during its early years – each select an emerging UK-based practitioner whom they feel is worthy of a platform. An eighth exhibiting designer will be chosen by the curator of 100% Forward, writer Barbara Chandler. '100% Design was unquestionably my launch pad,' says designer Simon Pengelly, one of the seven selectors. 'It led to commissions from many leading brands.' 100% Forward hopes to have a similar effect for some of today's brightest new voices.
Pengelly has chosen to spotlight Daniel Schofield. A winner of several awards, including the 2017 Northern Designer of the Year, Schofield studied furniture and product design at Sheffield Hallam University. Beforehand, he worked as a carpentry apprentice on construction and restoration projects. This wide knowledge base is channelled into products with an understated aesthetic and not a little ingenuity: the elegant, orb-shaped Clam light, for instance, can be split into two halves for delivery, while the glass-topped Signet table can be assembled and disassembled in seconds.
Craft-engaged furniture designer Chris Eckersley, meanwhile, has nominated textile specialist Majeda Clarke. Working closing with heritage weaving communities in the UK and Bangladesh, Clarke's oeuvre weds contemporary design with ancient weaving processes. She was drawn to hand weaving for its ability to capture the history of its creators. Varying in material from super-soft Welsh lambswool to the ultra-fine Jamdani muslin of Dhaka, her works share a distinctly modern aesthetic centring on simple, geometric patterns and bold colour. Clarke is currently an awardee of the Clothworkers' Foundation.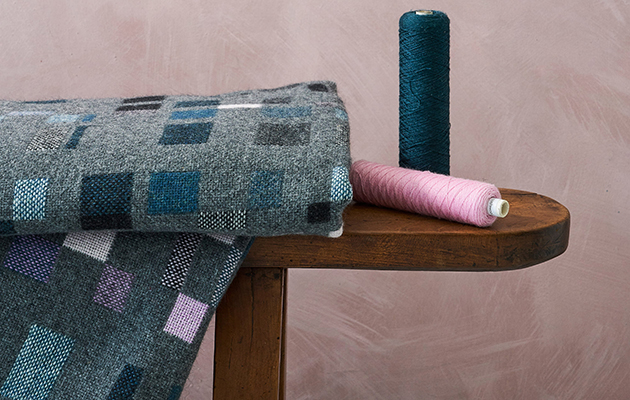 Textiles by Majeda Clark, who was nominated by Chris Eckersley
As well as exhibiting his own work across the first three editions of 100% Design, designer and activist Michael Marriott later returned to the fair with his TEN project, which explores sustainable design. His choice of protégé is the Brighton-born Dominic Postlethwaite. A recent graduate from Kingston University, Postlethwaite impressed with his degree show project, which investigated the design application of crush bending, a process used in industrial production but seldom mentioned in a design context.
Dominic Postlethwaite's Crush stools, which demonstrate an innovative use of crush bending
'I like to use making as a form of research,' says Postlethwaite, 'in order to gain a greater understanding of manufacturing processes. I want to highlight the marks a manufacturing process leaves.' His functional, colourful collection, comprising stools, shelves and tables, will be displayed in full flourish at Olympia.
---