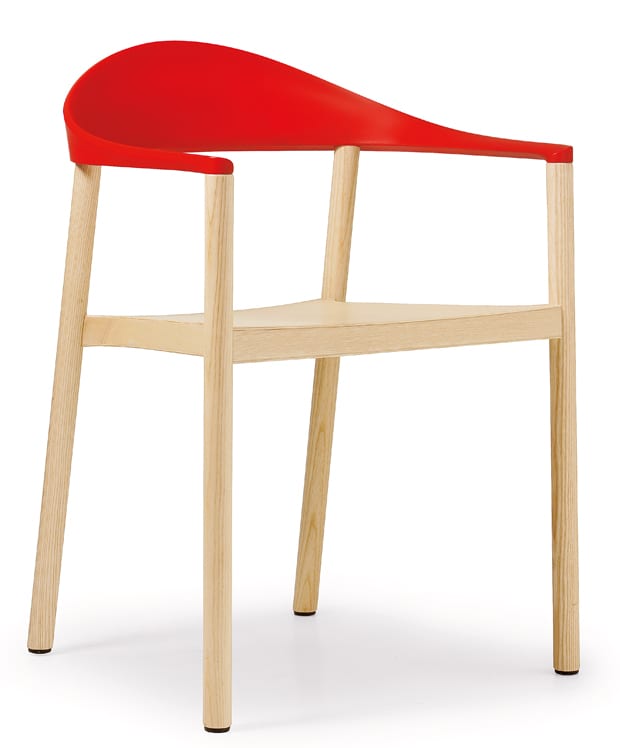 words Anna Bates
"What do you do after that," says Konstantin Grcic, referring to his hugely successful Myto chair, which launched at the Milan furniture fair last year. "It was really important to come out with a project that could follow that."
The Munich based industrial designer confesses that the concept of his Monza chair for Italian manufacturer Plank was to design a "not too complicated project" that would keep the studio moving and prevent them from "dropping into a hole".
But while the chair's aesthetic is simple, making it wasn't. Grcic wanted to take Plank back to its heritage as a producer of wooden furniture – the company was famous three generations ago for making wooden chairs with heart-shaped cut-outs in the back rest. "But the wood industry is still so primitive," he says. "Whenever they try to move on, they face problems because wood is a natural material. It's sobering to know its limitations."
To get around this problem, Grcic linked the manufacturer's past to its present. While the legs and seat are hand crafted in wood, the arm and backrest is a "horseshoe" of injection-moulded plastic – reducing the amount of hand labour needed and consequently keeping the price down.
"You've seen this wooden chair before – it's a known typology," says Grcic. "But the quality of the chair – its colour and comfort – is in the plastic part."
---