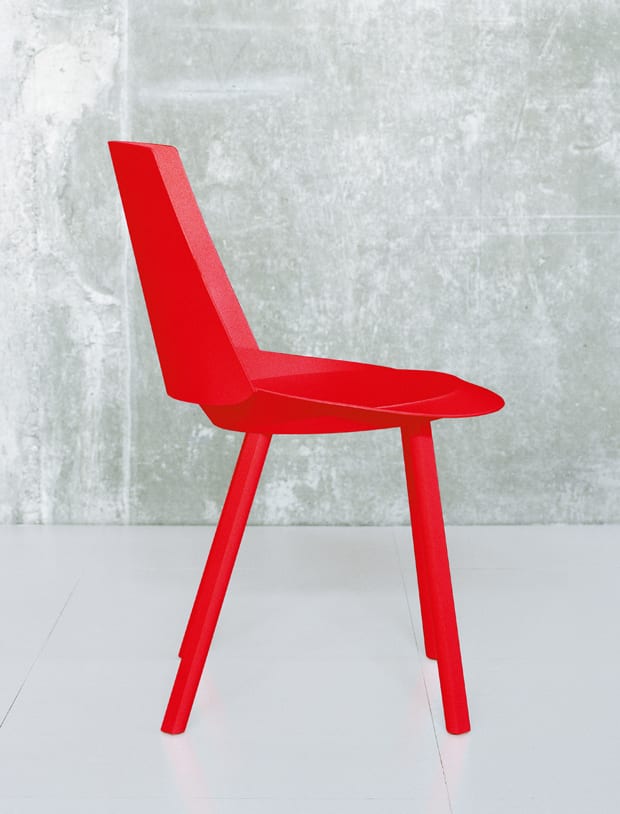 words Anna Bates and Johanna Agerman

Skitsch
The most talked-about brand launch was Italian Skitsch, a producer and retailer, which describes its collection as "emotional contemporary design". It had commissioned work by some of Europe's most sought-after names, including Front, Kiki van Eijk, Joost van Bleiswijk and Maarten Baas. But despite a store full of interesting pieces, there was a certain lack of direction and coherence between the products. The small and quite insignificant-looking Haphazard Harmony coffee set by Maarten Baas (16) had the most appeal. It's a clumsily-shaped coffee pot with a tiny spout and irregular handle. With little legs to stand on, it looks like miniature furniture for the table.
Philippe Negro
Rather than design another super-slim (and generally uncomfortable) folding chair, French designer Nigro has come up with a different space-saving solution – the Twin Chair, displayed by VIA. The thin metal frame decorating this wooden chair lifts off to become a chair of its own (17).
M'Afrique
Moroso's M'Afrique installation in the Via Pontaccio showroom, designed by New York-based designer Stephen Burks, was a welcome break from the quiet designs that dominated Milan this year. Sitting alongside work by artists Fathi Hassan and Soly Cissé were pieces of furniture from Moroso's archive covered in African prints – among them Ron Arad's Victoria & Albert sofa and Doshi Levien's Princess day bed. Patricia Urquiola and Philippe Bestenaider designed pieces inspired by Africa, the Rift and Binta (18) chairs respectively, while Tord Boontje, Burks and fellow New Yorkers Bibi Seck and Ayse Birsel sought the expertise of African craftspeople to materialise their products.
Maison Martin Margiela
Entering the temporary 180sq m Maison Martin Margiela space on Via Savona felt like stepping into a parallel universe. The hustle of Milan was replaced with a serenity induced by an almost entirely white interior (19), furnished in Margiela's signature distressed style – trompe l'oeil wallpaper and flooring, reclaimed and calico-covered furniture and bottle lamps. The exhibition in Zona Tortona was the fashion house's answer to numerous requests from customers to purchase interior design items from its stores, and the first step towards offering these designs in its collection. It's a sort of ramshackle chic that appropriates old bric-a-brac.
Magis
After years stuck in the wrong hall of I Saloni with the less interesting brands, Magis finally got a space where it should be. In the company of Moroso and Vitra, the Italian brand showed off wares by the likes of Konstantin Grcic, Jasper Morrison and the Bouroullec brothers. These Trattoria chairs by Morrison (21) might look quiet, but they are a bold move for the designer; he combined cheap-looking green plastic with beautifully finished beech wood, and the contrast is exactly why we like them. Pierre Paulin's Elysée shelving system (20) was also brilliant – it started life as a beautiful one-off in lacquered steel for François Mitterrand, but the silhouette works just as well in bent maple plywood.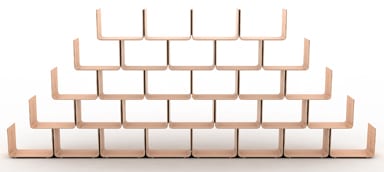 ---