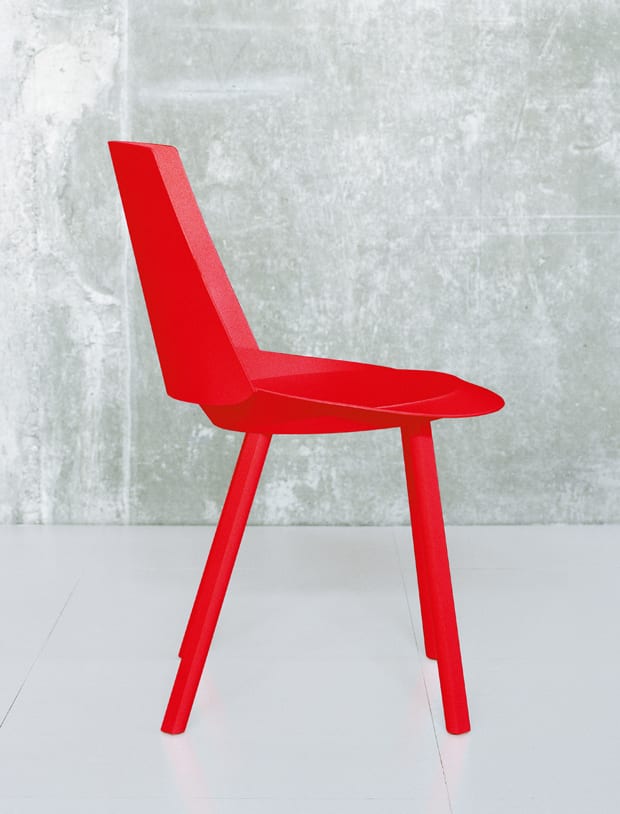 words Anna Bates and Johanna Agerman

Maarten Baas
It was definitely the most unexpected show of the fair – Maarten Baas' debut as a film director. Real Time was an installation of three films where Baas had dreamed up some very imaginative ways of telling the time: from street cleaners sweeping a line of dirt to move the minutes and hours forward (10), to a man who appeared to be locked inside a grandfather clock, drawing and erasing the minute and hour hands with a black marker on transluscent plastic to pass the time. The show revealed Baas as an innovator, moving in a completely new direction when you might have thought you had him pinned down as a designer with a fetish for the childlike and naive.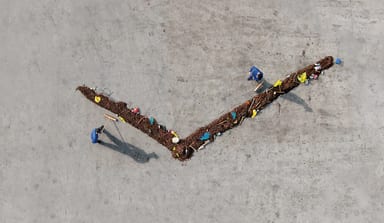 Jorre Van Ast
Okay Studio member and Arco employee van Ast designed a table made exclusively from wood (11), with no need for glue or bolts. The legs simply screw into the tabletop – a traditional process that has been more or less forgotten in the mass-produced age. Besides the straightforward home assembly, we love the way the thick table surface thins out around the edges, making it seem very slender.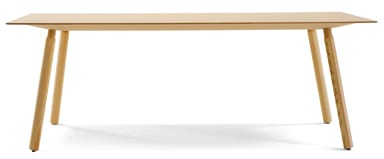 Atelier NL
Earlier this year, Dutch duo Atelier NL went around the Netherlands digging up clay from farmland. Surprised by how different the colour of the clay was from one area to the other, they created a series of vessels (12) to highlight the different mineral contents in districts of the country. A limited-edition project, it looked set to remain a gallery piece, so we are really excited to see the concept put into production by Royal Tichelaar Makkum. The machine might have replaced the hand, but there is still enough charm in the mass-produced version to keep the Dutch pair happy.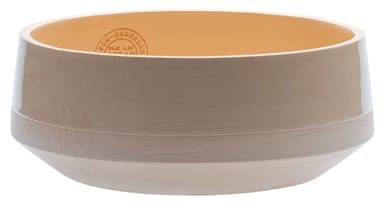 D.LAB
Singaporean design brand D.LAB's Objects Around the Tablescape had all the simple forms we associate with Japanese design, but with an extra kick. Combined with bright strokes of colour and a kind of cuteness, these products act on your wallet as MSG does on your tastebuds. The commercial output of research lab The Design Incubation Centre, our favourite of the products was this desk light (13) with an arm shaped like a platypus beak.
Pour Les Alpes
Swiss design duo Annina Gähwiler and Tina Stieger work with craftspeople in the Swiss Alps to design and make their products, showing exactly the kind of entrepreneurial spirit that the industry needs right now. While it's not easy – the designers said they spent a lot of time establishing a working relationship with these traditional artisans – the time paid off as they have produced a very original collection of furniture (14).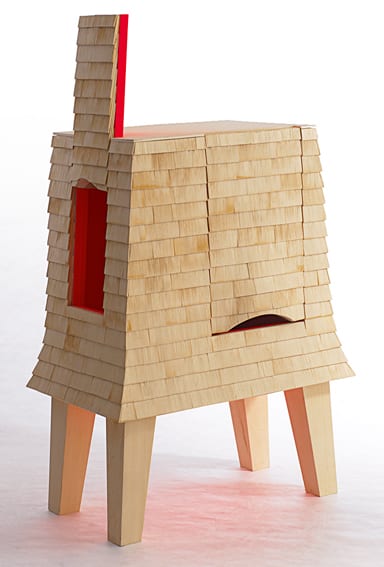 Craft Punk
Design Miami's Craft Punk at Spazio Fendi (15) was the most energetic happening of the week, but the concept of watching designers making things seems a little dated. It was still a well-curated event, made better by soft lighting and a free bar. Tomas Libertiny greeted visitors at the entrance in full Fendi leathers that kept him protected from his welding machine as he created a sculpture from solder. Inside, Nacho Carbonell made his Beasts from scraps of leather attached to metal structures, Peter Marigold tried out a new table design created from bisected squares and Raw-Edges made a chair from folded paper injected with foam.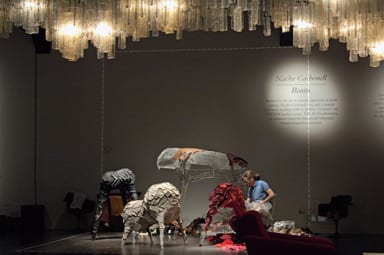 ---