Designed by Kaminsky Arkitektur, the barn-like church at Floda was partially built by its own local parishioners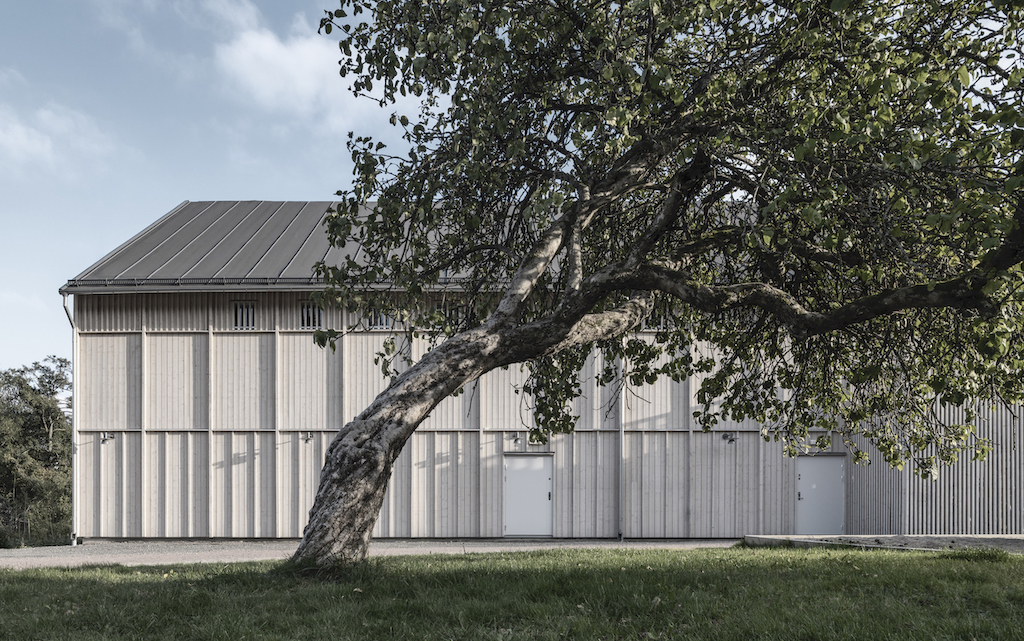 Gothenburg-based Kaminsky Arkitektur has completed a wooden church for the community of Floda, a small town roughly 28km east of the Swedish city. The Equmenia Church is conceived as a new gathering space for its 300 congregation members as well as the wider Floda community. The project also involved the community in its construction; parishioners built and carried out many parts of the interior fit out themselves.
The low-cost project comprises two interconnected buildings; one houses the church hall – which can be used for conferences and concerts too – while the other is the parish home. The structures are simple rectangular buildings with pitched roofs, recalling vernacular barns. Clad in fir, the exterior of the main church is pale grey while the parish home is stained a deep green.
'Wood has been an important material throughout the project,' says Joakim Kaminsky, architect at Kaminsky Arkitektur. 'Externally the different dimensions of the facade help to keep the scale down on the building, while the interior contributes to good acoustics and a warm atmosphere.'
The church hall, dominated by plywood with a polished concrete floor, is carefully acoustically designed to adapt to various uses, from a quiet church service to a packed concert. The use of plywood – for wooden slats creating an acoustic wall, or as a suspended grid ceiling – provides a healthy and comfortable indoor climate as well as ensuring low carbon footprint and durability.
A circular approach was taken for the church's furniture. Many pieces are recycled and upcycled, and all are chosen or designed to be durable and recyclable. Designer Andreas Sture has designed many of the pieces, including baptismal fonts, chairs, fixtures and lighting elements.
The buildings are attached to an existing multi-purpose building called Garveriet, which hosts a popular sustainable restaurant and bakery. The area around the project, meanwhile, has been developed in collaboration with MARELD Landskapsarkitekter through playgrounds and plant beds.
Photography by James Silverman
---