Designed by RAD+ar, this new climate-conscious office building in the Indonesian capital makes 'tropical architecture' contemporary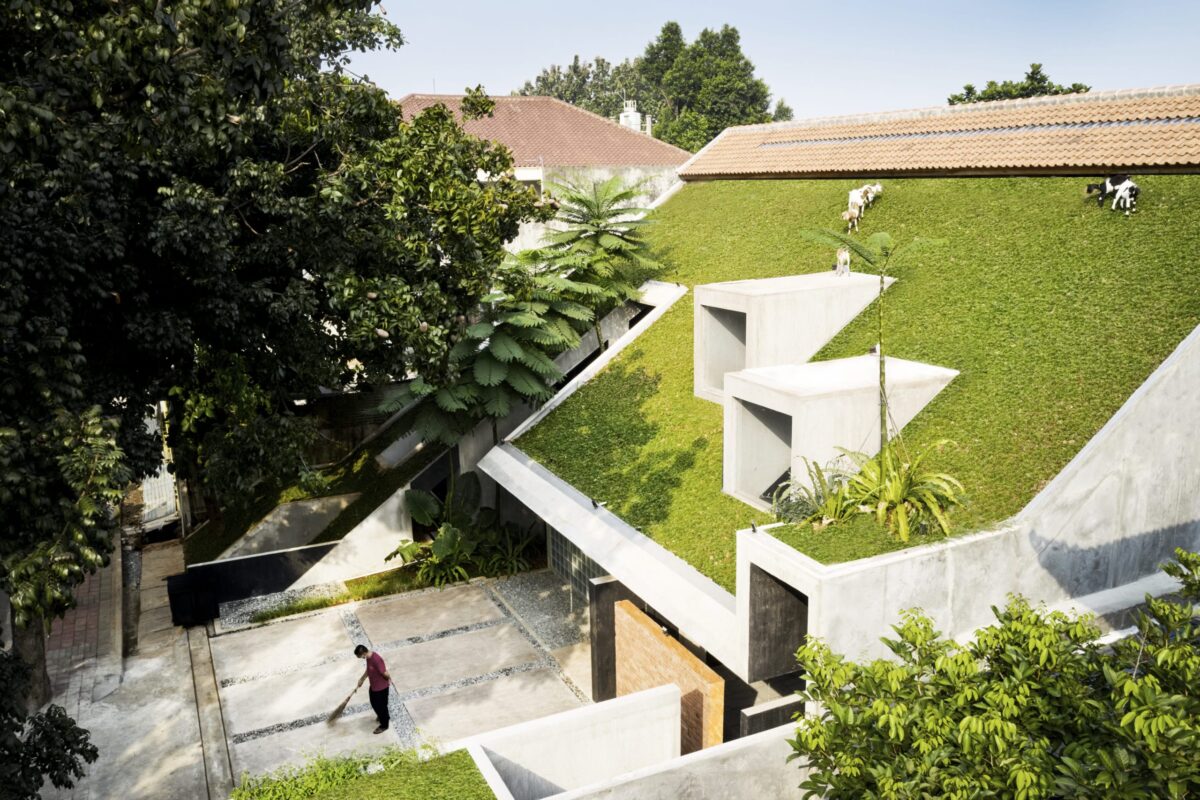 Words by Francesca Perry
Jakarta-based architecture practice RAD+ar (Research Artistic Design + architecture) has designed its own new office building, intended as an exploration of how to create a contemporary adaptation of 'tropical architecture'.
There is a long history of architecture that responds to its climate, but as the architects explain, the current era of environmental crisis means 'climatic design has to make a triumphal comeback, with more adjustment for the latest experimentation and research of contemporary architectural expression.'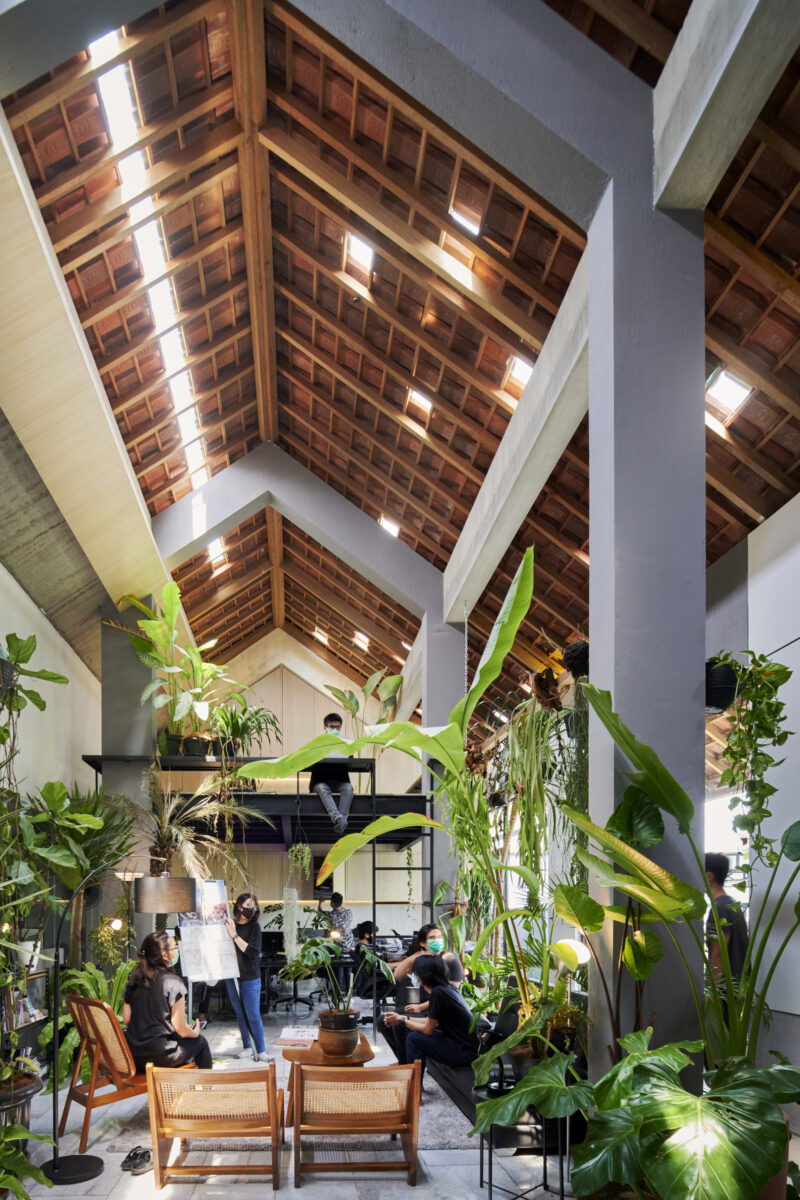 The 450 sq m office space which the practice has created is a complex yet harmonious mix of forms, spatial layouts and sustainable systems. A concrete structure supports a steeply pitched roof which descends all the way to the ground on one side, covered in grass, and opens up to a sunken courtyard on the other.
Inside, the building hosts a series of open-plan workspaces and meeting rooms arranged across multiple levels.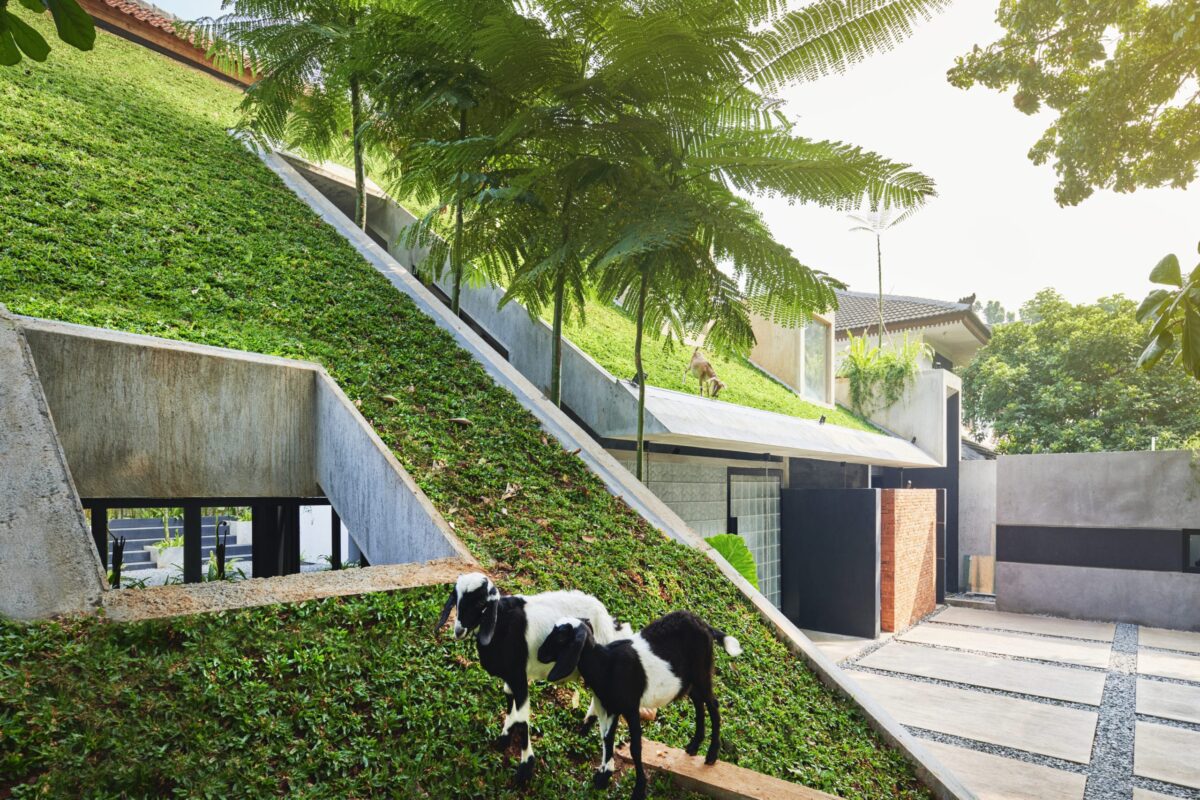 'The "multilayer facade" reduces radiation, directs the breeze inside, shades the windows, cools the walls and frames the views,' explain the architects.
The building's east-facing green roof, which absorbs rainwater to be harvested and helps cool the interior spaces, simultaneously provides a surface for local goats to graze on, in an effort to make the project as multifunctional as possible. There are also openings on this eastern side to let in light and allow air to move through the interior. The roof's apex and west-facing side consists of breathable clay tiles to release heat – with small gaps to let light in.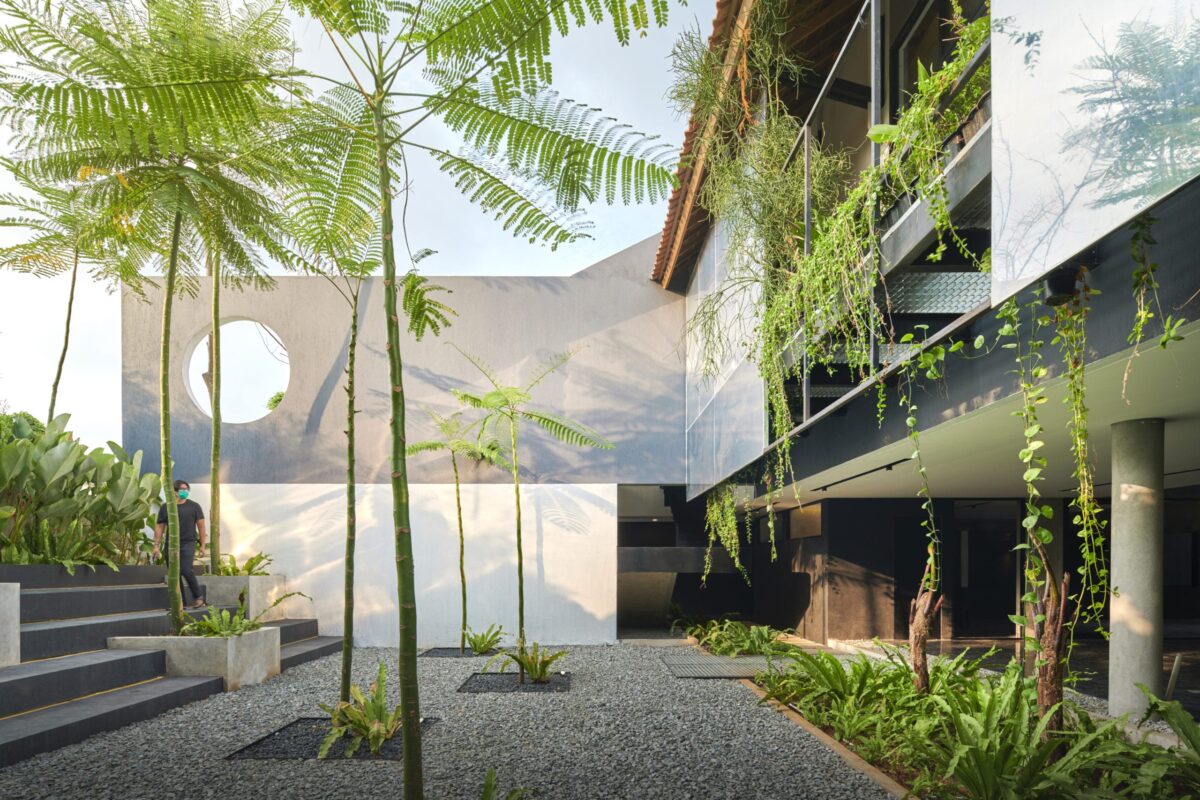 The building design enables natural ventilation, supported by the dense foliage throughout which also improves air quality. The insertion of glass walls maximises internal daylight in order to reduce the need for artificial lighting.
Speaking of the project, RAD+ar says: 'An architecture that recognises the specificities of tropical latitudes and demonstrates its expressive design guidelines will reinforce the local culture and will, in a better way, host people's experiences, adapt to the spatiality of the place and recognise the socioeconomic and human conditions.'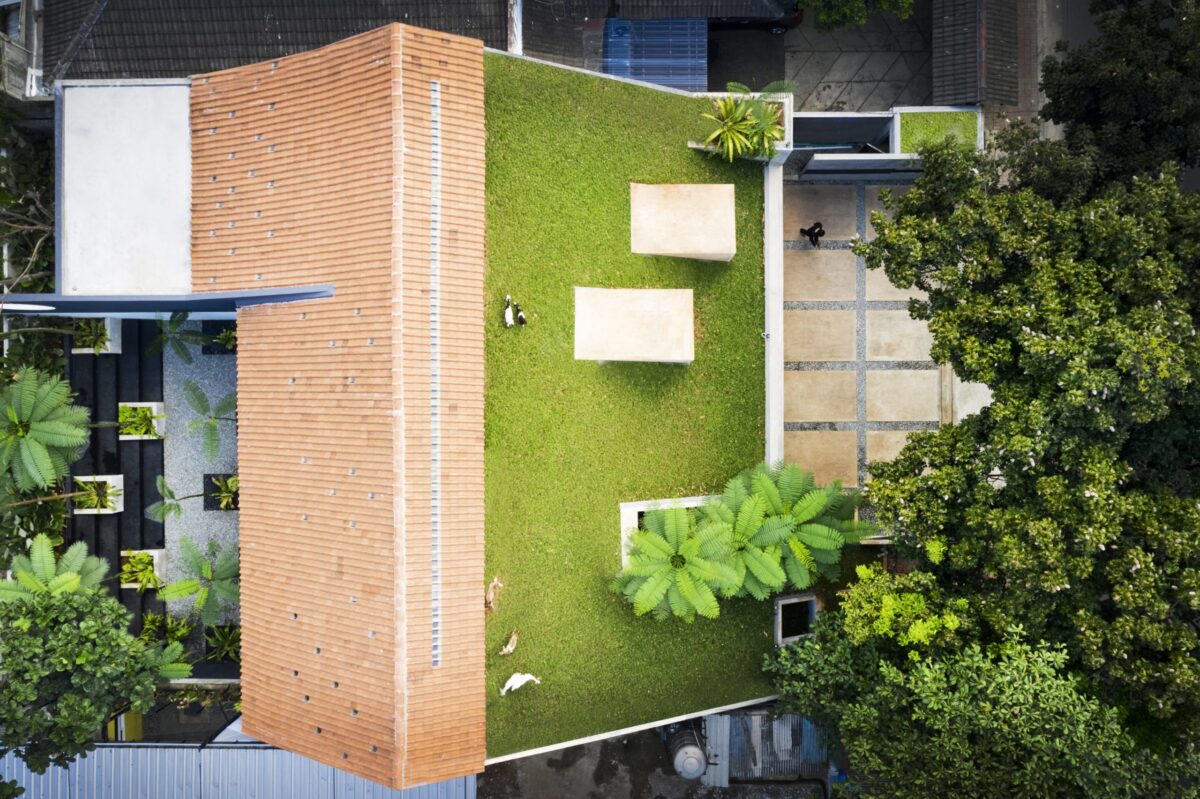 All photographs by William Sutanto, courtesy of Antonius Richard – RAD+ar
---