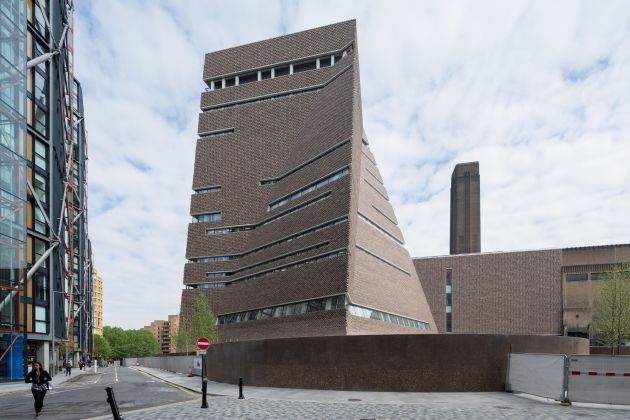 Over a decade after designing the Tate Modern, Herzog & de Meruon completed the Blavantnik Building – a brick extension in the old switch house that doubles the galleries exhibition space
The Tate Modern extension is both a new building and an adaptation of the previously under-utilised areas of the old power station. It provides the Tate Modern with an impressive 60 per cent more exhibition space. Temporarily named the Switch House during its opening period, the extension was later rechristened the Blavantnik Building after Russian-born billionaire Len Blavatnik, one of the Tate's most generous donors.
Swiss architecture firm Herzog & de Meuron won an international design competition in the mid 1990s for the transformation of the old Bankside Power Station into the Tate Modern contemporary art gallery. At the time they were relatively unknown, but have gone on to complete many other large-scale projects.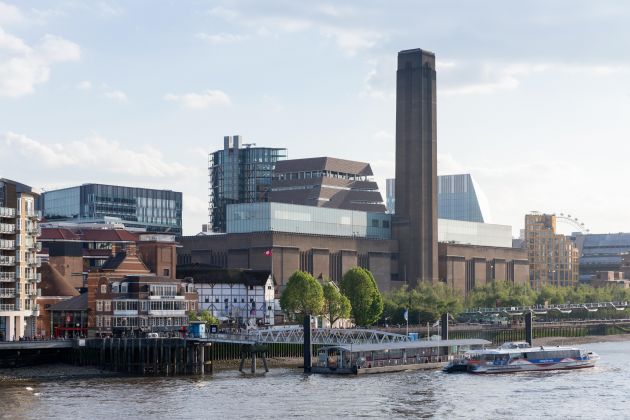 When the main Tate Modern building was completed in 2000, Herzog & de Meuron already ideas for additional sections of the complex. They wanted to make Tate seem as though it was always one unified whole, rather than a project undertaken in two phases.
The Blavantnik Building creates a second set of galleries on the other side of the vast Turbine Hall. The two buildings are connected via bridges in the Boiler House section of the Tate on the first and fourth floors.
The architects explained that they had always intended that the gallery be accessed from three different orientations: north, facing the Thames; west, at the top of the Turbine Hall; and south, which the Blavatnik entrance now provides. It also creates a new plaza, and connects the gallery to Southwark station.
At 64.5 metres high, the pyramidal tower of the Blavantnik Building is named for electrical facility that it has partly engulfed. The exterior of latticed brick work visually links the new extension to the original building. The overall shape of the new structure, however, is decidedly more geometric that its older sibling. The tower's square top is rotated and diagonal folds run through each of the four elevations. From the river, the Blavantnik Building is visible behind the Tate, without competing with the power station's iconic chimney.
The extension hosts a series of below-ground and overground galleries as well as a rooftop terrace that boasts panoramic views of London. Large spaces in the brickwork pattern allow daylight into the interiors, as well as thin windows placed at intervals in the walls. The floors reduce in size incrementally nearer the top, with upper storeys dedicated to education, events, a members' room and a restaurant. These spaces are linked by large public circulation systems that rise up through the building.
The extension opened June 2016, adding even more reason for people to seek out the world's most visited modern and contemporary art museum.
---