Lightweight bamboo construction and 3D-printing technology are combined in this experimental pavilion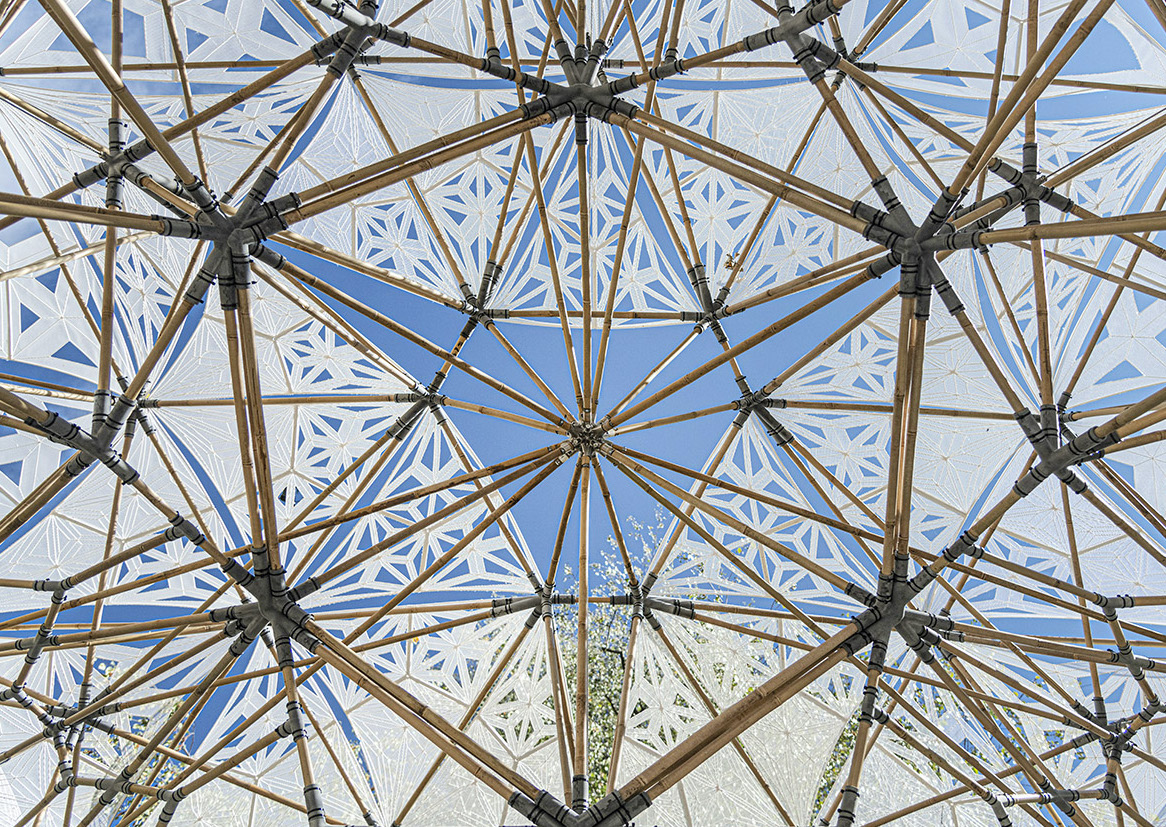 Architectural students at the Swiss university ETH Zurich have designed and created the Digital Bamboo Pavilion, which explores combining the natural material of bamboo with digital fabrication. Customised computational tools were developed to design the structure, whose bespoke connections were manufactured using 3D-printing technology.
The pavilion weighs only 200kg despite covering more than 40 sq m. As well as its ultra-lightweight nature, bamboo has the compressive strength of concrete and the tensile strength of steel. It is rapidly renewable, meaning it can be grown and harvested for use quickly.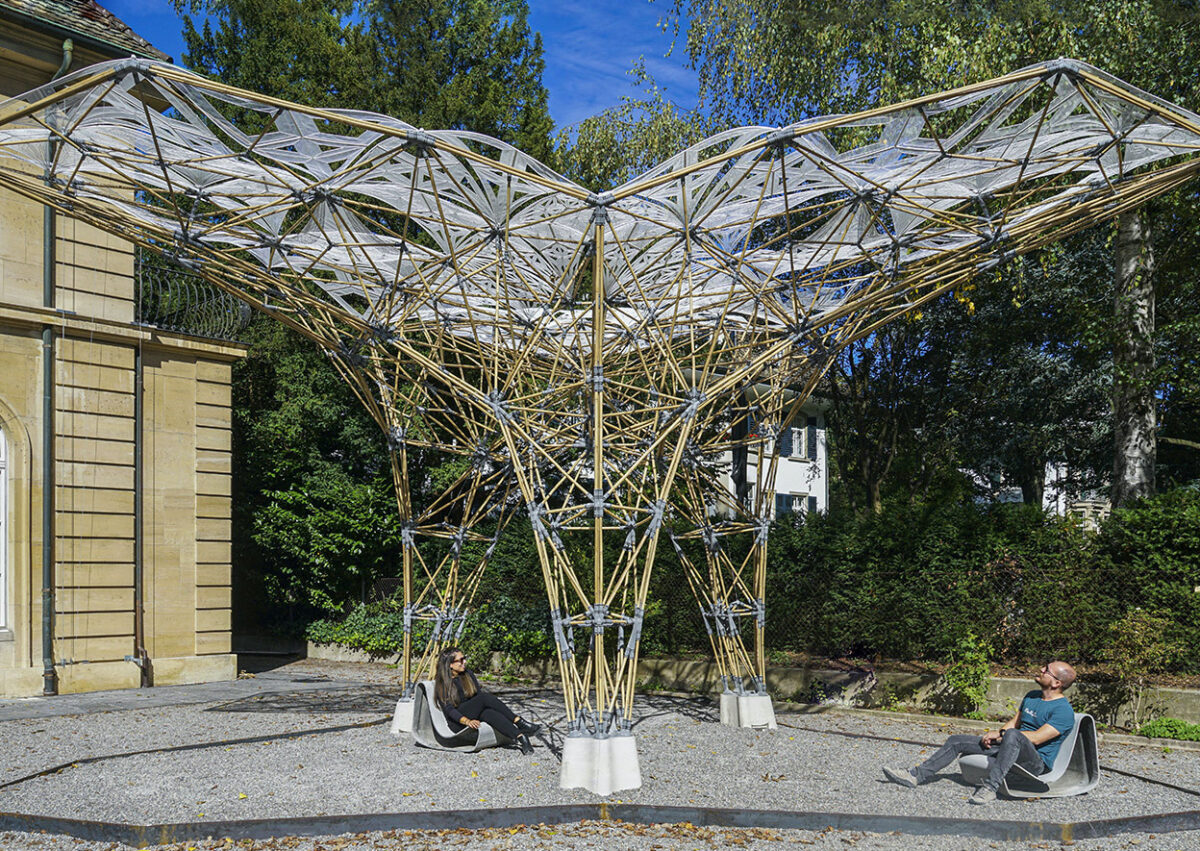 The Digital Bamboo Pavilion project is based on research conducted by Digital Building Technologies (DBT), an initiative embedded within ETH Zurich. The 380 fixtures which connect the 900 bamboo elements of the pavilion have been specially digitally designed and 3D printed in high-strength nylon and stainless steel.
Marirena Kladeftira, a Greek doctoral student at DBT, has been researching the potential of 3D-printed connections for innovative and sustainable frame structures. 'The construction system developed for this project aims to reduce the logistical effort in construction, demonstrating how advantages of digital fabrication contribute to a more sustainable building culture,' she explains.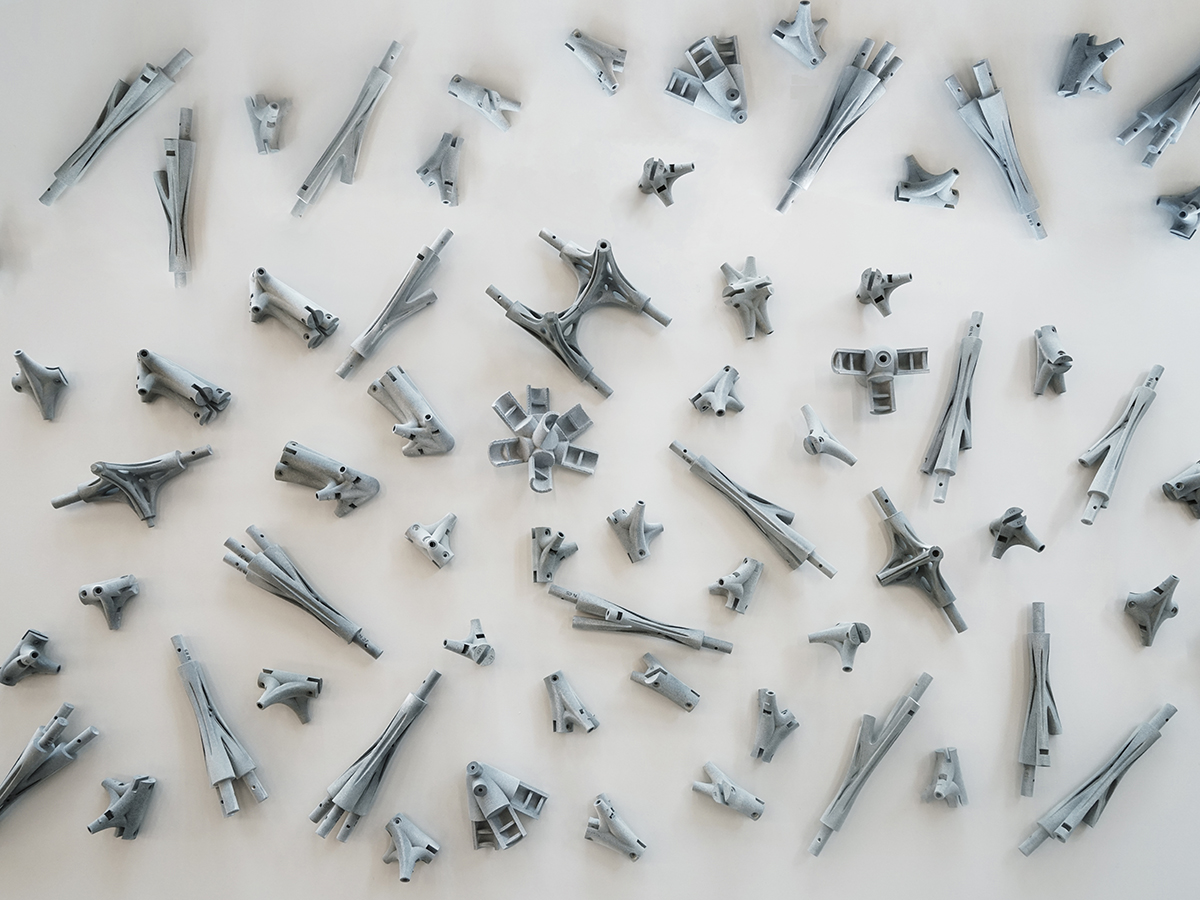 The pavilion cantilevers almost 5m in three directions whilst requiring minimal support. The main load-bearing system is defined by a spatial truss reinforced by post-tensioned cables.
The geometry of the structure was developed using bespoke digital tools while the shading panels are designed through a custom computational process and fabricated through add-on 3D printing, using a recyclable UV-resistant thermoplastic on a lightweight lycra textile.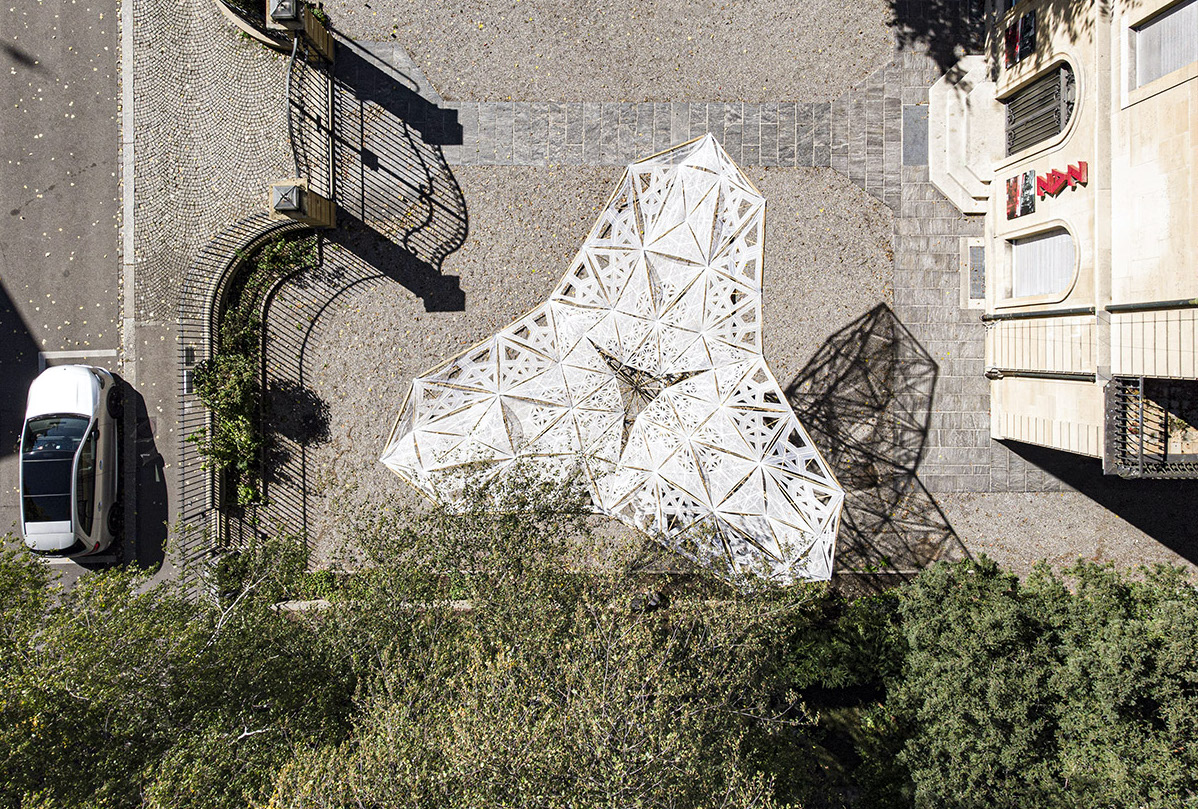 Thanks to its modular construction, the structure allows fast assembly and disassembly. The pre-assembled parts of the pavilion were mounted on-site in 48 hours.
Photography, top to bottom: Marirena Kladeftira, Benjamin Dillenburger, Marirena Kladeftira, Matthias Leschok
---