The timber, thatch and rammed earth structure is conceived as a space for silence and to connect with nature, but will decompose over time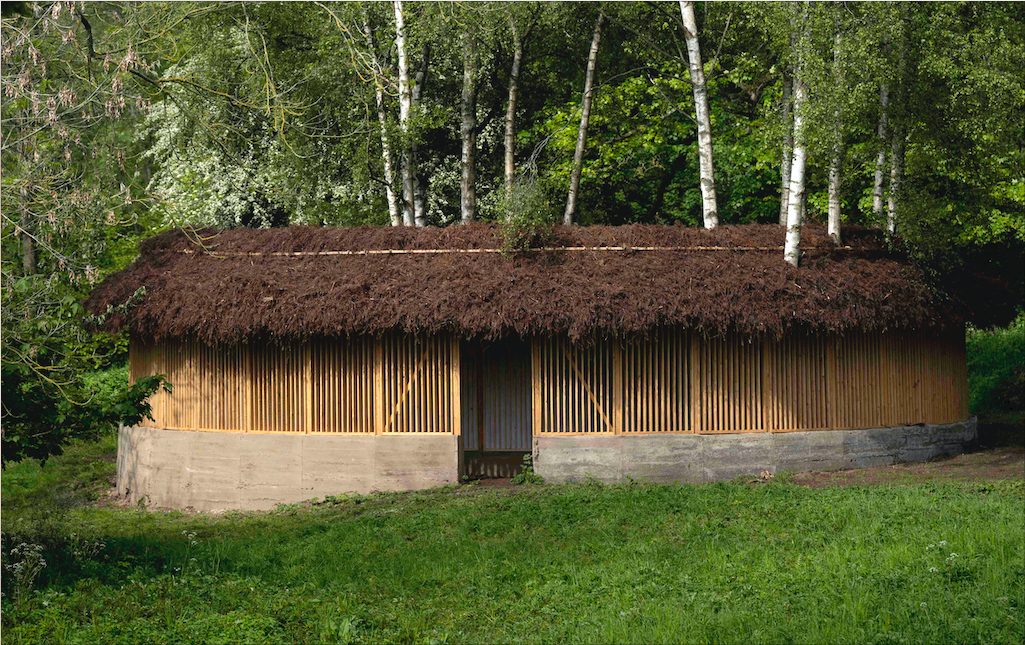 Studio Morison – a practice run by Heather and Ivan Morison blending art and architecture – has completed a circular pavilion for the Yorkshire Sculpture Park (YSP) titled Silence – Alone in a World of Wounds. Launched to coincide with World Environment Day on 5 June, the timber, thatch and rammed earth pavilion is conceived as a space for silence and engagement with nature, as well as responding to the question: 'Can art save us from extinction?'
The work, 14m in circumference, is installed alongside Upper Lake at YSP within a stand of birch trees. It is constructed using materials sourced from within the West Bretton estate at YSP, and sustainably sourced timber from Studio Morison's own woodland.
Informed by research evidence from the Nature Connectedness Research Group at the University of Derby, the work invites visitors to stop, reflect and listen to their natural surroundings. It is the first commission as part of The Oak Project, a partnership between YSP, the University of Derby and the Bronze Oak Project. The project aims to inspire public action for nature and climate by building a sense of connection to the natural world.
Over time, Studio Morison's structure will become part of the landscape as the weather contributes to its decomposition, leaving only an indent and trace of a ring in the ground in years to come.
Silence – Alone in a World of Wounds also features a digital element developed with a group of young Manchester creatives who will create a moving image record of how light falls within the space and the natural world surrounding it. The moving image piece will capture the experience of being within the installation for visitors who may not be able to travel to YSP.
Photography by Jonty Wilde
Get a curated collection of architecture and design news like this in your inbox by signing up to our ICON Weekly newsletter
---