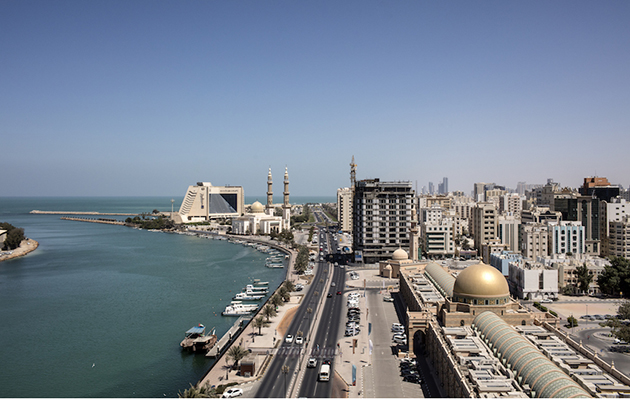 Sharjah Architectural Triennial will happen in the autumn of 2019. Photo: Ieva Saudargaité
New Sharjah Architecture Triennial aims to be major international platform on architecture and urbanism in the Middle East, North Africa and South Asia.
The first edition of the Sharjah Architecture Triennial will take place in the Autumn of 2019, and aims to be the first major international platform on architecture in and urbanism in the Middle East, North Africa and South Asia.
With a focus in the UAE, but still engaged with both regional and international conversations the Sharjah Triennial will occupy a variety of sites across the capital Sharjah, over three months in 2019.
Over the course of the 20th century, rapid urban development throughout the MENASA region has produced multi-layered cities that simultaneously reflect historical shifts, fluid cross-cultural encounters and aspirations for the future.
Founded by Sheikh Khalid Al Qasimi, Chairman of the Urban Planning Council, Sharjah Architecture Triennial will aim to reframe ongoing conversations about the built environment in the region, with a view to discuss its social, economic, environmental, and cultural context.
'This is a crucial moment in the understanding and development of architecture and urban planning of the MENASA region,' says Sheikh Khalid Al Qasimi. 'The regional urban landscape is evolving at a tremendous speed and impacting how urban dwellers interact amongst themselves.'
A number of public programmes including discussions and round tables will be held in the lead-up to the Sharjah Architecture Triennial, aiming to create fertile spaces for dialogue. The first event will be a panel discussion entitled 'Shifting morphology of Gulf Cities', and will take place in Sharjah on April 7.
'Sharjah Architecture Triennial will offer an accessible platform for critical reflection on the social and cultural issues that we face at both regional and international levels,' says Sheikh Al Qasimi. 'Through the process of this exchange, we believe that we can arrive at new ways of designing cities.'
---