As part of its collaboration with bathroom brand VitrA, a new lineup of digital talks from celebrated architects has been announced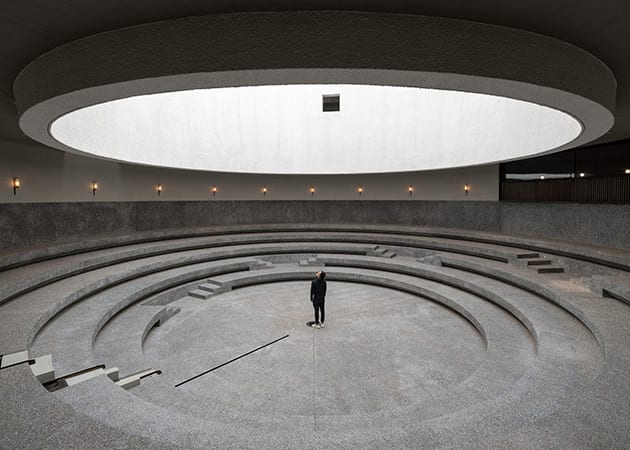 Image: Aranya Art Center by Neri & Hu. Photo: Pedro Pegenaute 
RIBA + VitrA Talks has been an ongoing project since 2018, acting to amplify both established and emerging voices from the architecture industry.
With previous lectures including the likes of Sir David Adjaye, Kate Macintosh, Frida Escobedo and Craig Edward Dykers and Kjetil Trædal Thorsen from Snøhetta Architects, a new lineup of digital-only lectures has been announced due to continuing concerns over the coronavirus outbreak.
'We are delighted that the RIBA + VitrA Talks programme can continue digitally after the Summer with three new talks,' comments Levent Giray, Managing Director of VitrA UK. 'With our shift towards digital lectures, we are confident that we will continue to create an inspirational forum for international architectural discussion in today's extraordinary circumstances.'
Jeanne Gang, Founding Principle and Partner of Studio Gang
Monday 14 September – 7pm BST 
Image: Studio Gang, Aqua Tower. Photo: Steve Hall © Hall + Merrick
From cultural centres to high-rise towers and installations, Studio Gang is best known for works including Aqua Tower in Chicago, the tallest building ever built by a woman.
Jeanne Gang has been highly decorated for her architectural work, and no less than being named one of 2019's most influential people by Time magazine for her socio-economic concept that bridge architecture with wider social issues, such as boathouses thelping to purify the polluted Chicago River, or improving relationships with police via social recreation centres.
Susan Carruth, Head of Operations and Audun Opdal, Architect and Senior Partner of 3XN
Thursday 17 September – 7pm BST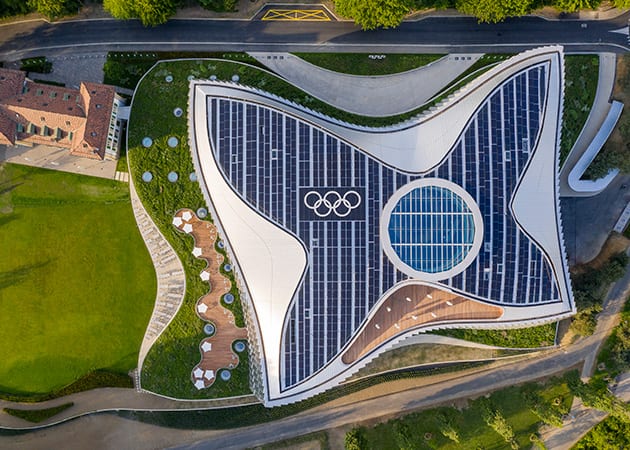 Image: International Olympic Commitee (IOC) by 3XN. Photo: Adam Mork
In 2007, Copenhagen-based 3XN founded a sister company GXN dedicated to innovative research into circular design, behaviour design and digital design – and this talk will examine how this research has fed into 3XN's work in creating some of the world's most innovative buildings.
3XN completed the International Olympic Committee (IOC) headquarters in Lausanne in 2019, which received three of the most rigorous sustainable building certifications, making it one of the most sustainable office buildings in the world.
Lyndon Neri and Rossana Hu of Neri&Hu
Tuesday 20 October – 1pm BST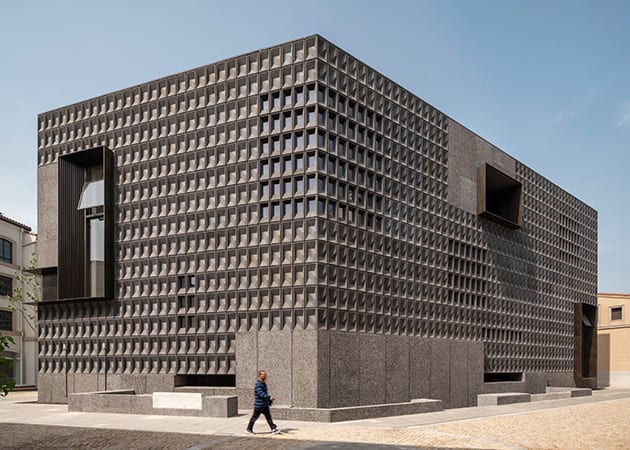 Image: Aranya Art Center by Neri & Hu. Photo: Pedro Pegenaute 
This lecture by Neri&Hu offers up an exploration of how their practice pushes beyond the limits of traditional architecture into interior, product and graphic design. Founded in 2004, some of their defining projects include a boutique hotel in the South Bund district called The Waterhouse, the Suzhou Chapel and the Aranya Art Centre. Neri and Hu have also taught at the Harvard Graduate School of Design and Yale School of Architecture.
Tickets to watch the talks can be booked via the RIBA website and cost £4 for RIBA members and £6 for non-RIBA members. All ticket holders will receive an email with instructions on how to join the event.
---