Katori archi+design associates' renovation and earthquake retrofit of the Japanese chapel is dominated by a striking wooden insertion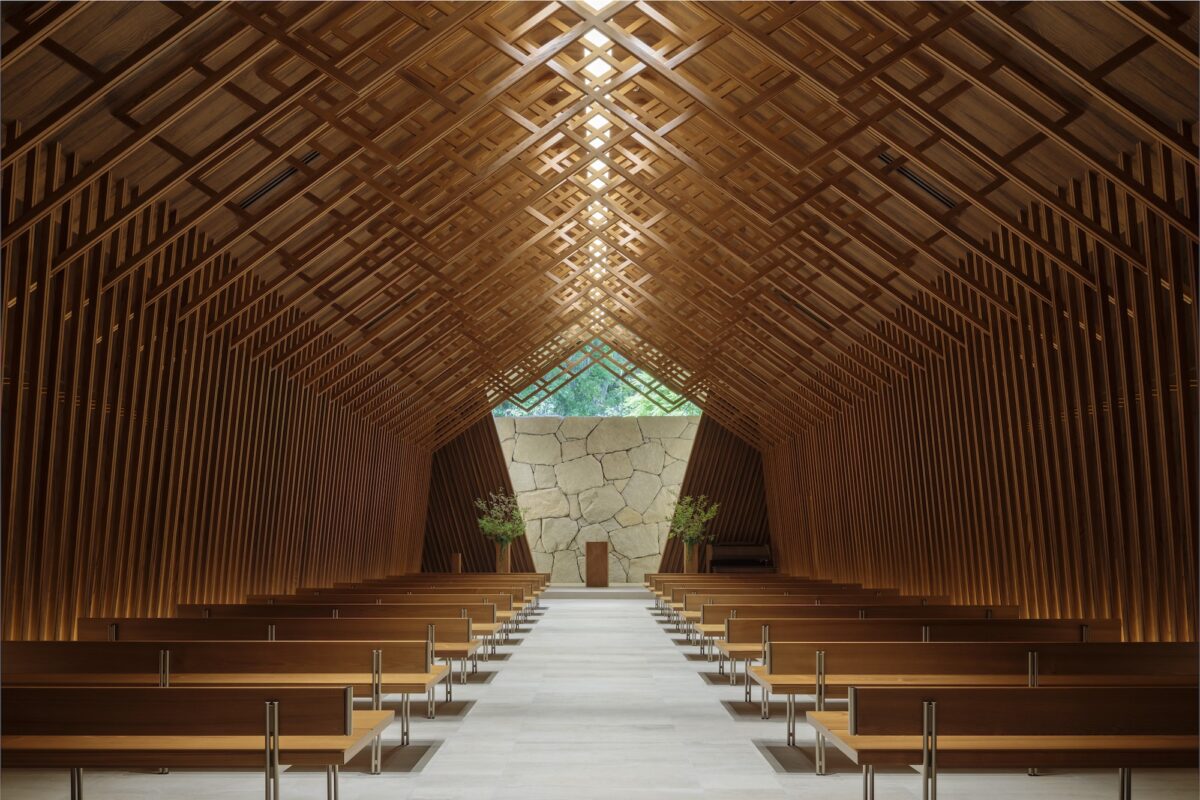 Tokyo-based practice Katori archi+design associates has completed the renovation of a chapel in Kyoto's Higashiyama district. Located in the grounds of the the Westin Miyako Kyoto, the 237 sq m chapel was built in 1998 overlooking the foothills of Higashiyama.
Katori undertook a two-year renovation and earthquake retrofit of the chapel, adding a striking cedar wood ceiling lattice as well as new marble flooring, wooden benches and a wooden altar.
Light from the chapel's roof apex weaves through the eye-catching lattice, evoking the effect of sunlight filtering through the branches of trees. The chapel's connection to the adjacent woodland was also strengthened by redesigning the windows. Wooden louvers on the walls create a sense of depth and rhythm, and continue the aesthetic of the ceiling lattice to create an immersive interior.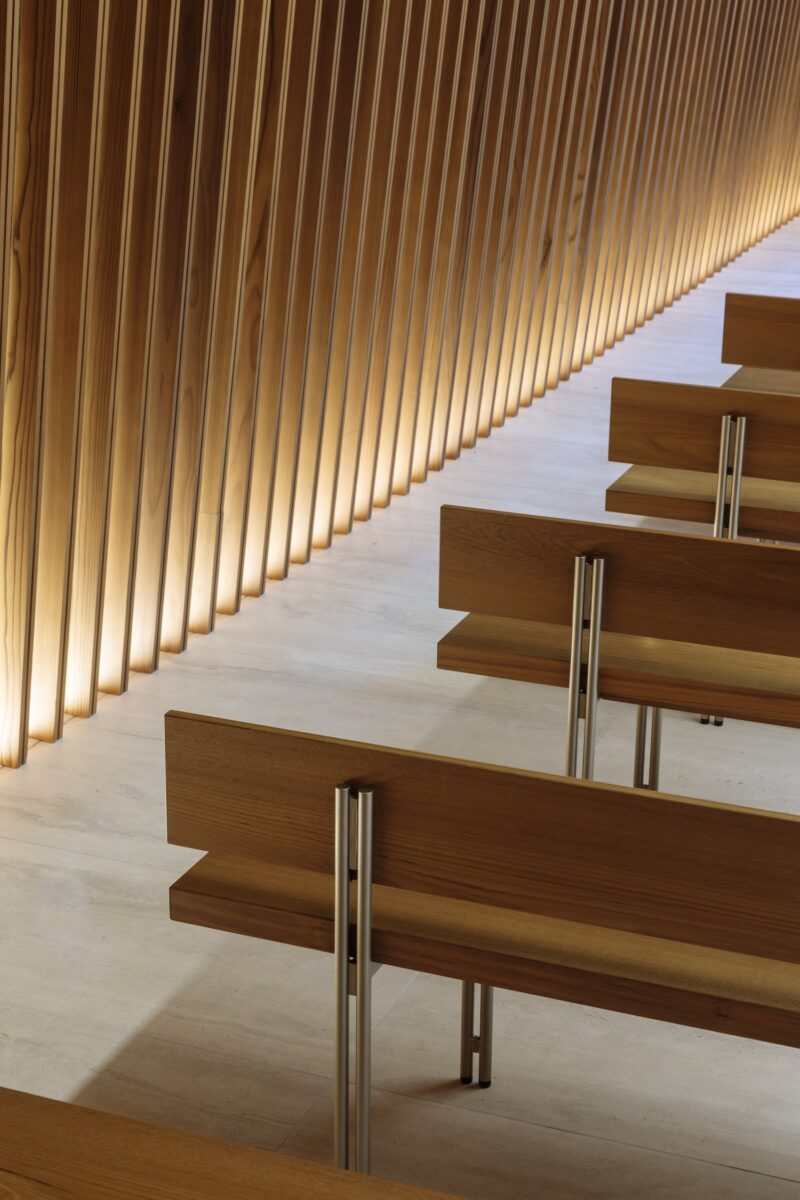 The primary material of cedar was chosen for its non-flammable properties, as well as the aesthetic of its grain, which the architects felt matched the space well. Led by architects Takenori Katori and Fumi Habara, Katori archi+design associates aims to 'enrich daily lives' through architecture and design.
The practice's other recent projects include restaurant and retail interiors across Japan, often harnessing the natural qualities of wood.
Photography by Tomohiro Sakashita
---