Kunsthalle Praha, in a 1930s industrial building transformed by Schindler Seko, celebrates modern and contemporary Czech and international art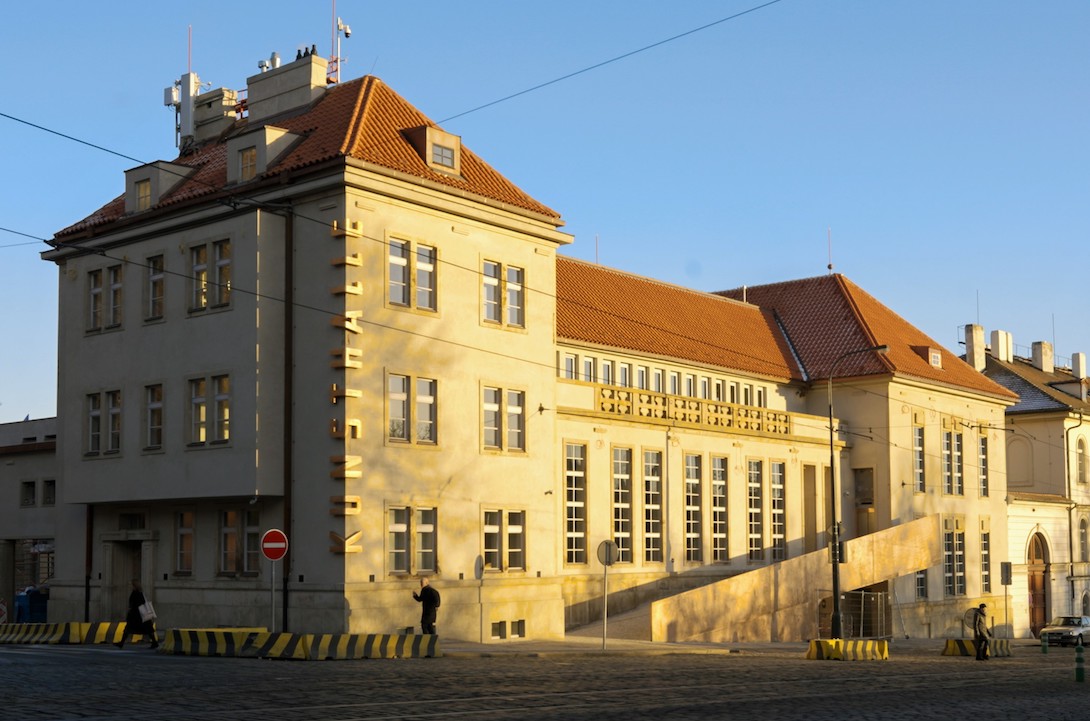 Words by Francesca Perry
A major new art institution in Prague, Czech Republic – Kunsthalle Praha – has opened. Housed inside a 1930s former electrical substation, which has been adapted and transformed by Czech architecture studio Schindler Seko, Kunsthalle Praha will host a programme of exhibitions focused on modern and contemporary Czech and international art, complemented by educational activities.
The 5,700 sq m building, previously known as the Zenger Electrical Substation, housed large amounts of equipment that generated electricity for the city. As technology evolved, modern transformers – requiring less space – were relocated to the basement, while the rest of the building became disused and ran into disrepair. In 2015, in spite of previous plans to turn the structure into a hotel, The Pudil Family Foundation – an arts organisation – bought the building and began the process of transforming it into a new, not-for-profit arts institution.
'After more than six exciting and challenging years of planning, reconstruction and programme development, we are thrilled to finally open the doors of Kunsthalle Praha,' says Ivana Goossen, director of Kunsthalle Praha. 'I am profoundly grateful to our team and to our partners – the curators, artists, institutions, and lenders of artworks who trusted us at the beginning when all we had was a ruin in the centre of Prague, some architectural drawings, a sparkle in our eyes, and lots of potential.'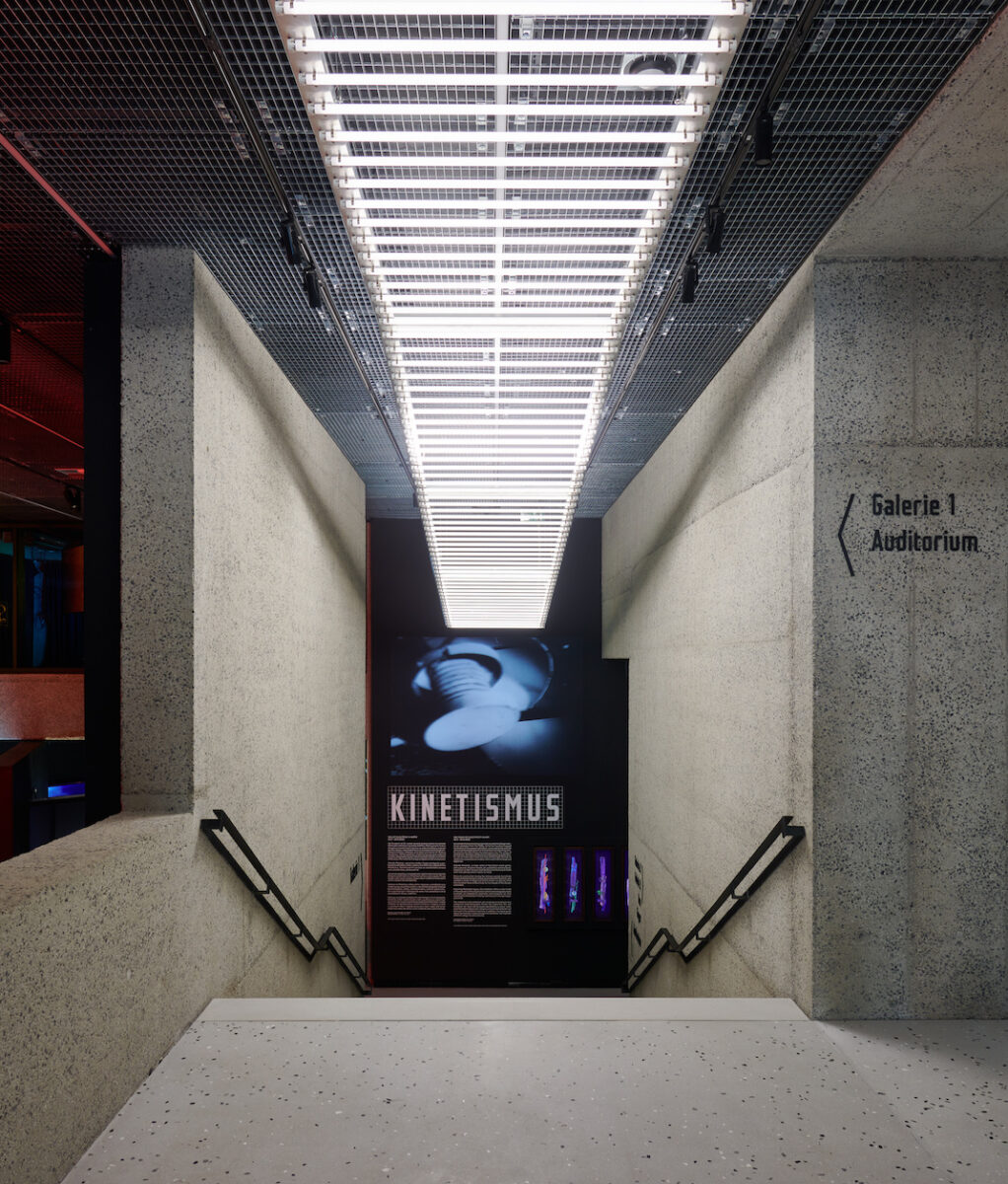 Schindler Seko has carefully restored, renovated and expanded the building, specially adapting it to house three large gallery spaces, a design shop, a bistro, and a cafe with terrace. The practice preserved as much of the historic architecture as possible, at the same time as removing damaged structural elements and chemically contaminated areas.
The original divided interior was extensively transformed into a 'looser and more open layout', says architect Zuzana Drahotová, allowing for functional flexibility. 'Our main goal,' explains Schindler Seko co-founder Jan Schindler, 'was to simply open up the building to people, to let them into places where everything had been dead and closed, locked up and empty. To let the building breathe again.'
Schindler Seko has improved accessibility, adding a wide entrance ramp outside, made of bronze-coated stainless steel and tiled in a characteristic Prague mosaic pattern. On the facade, Czech graphic design practice Studio Najbrt has installed chunky bronze-coated letters spelling out 'Kunsthalle', wrapping around one of the building corners and animating the exterior.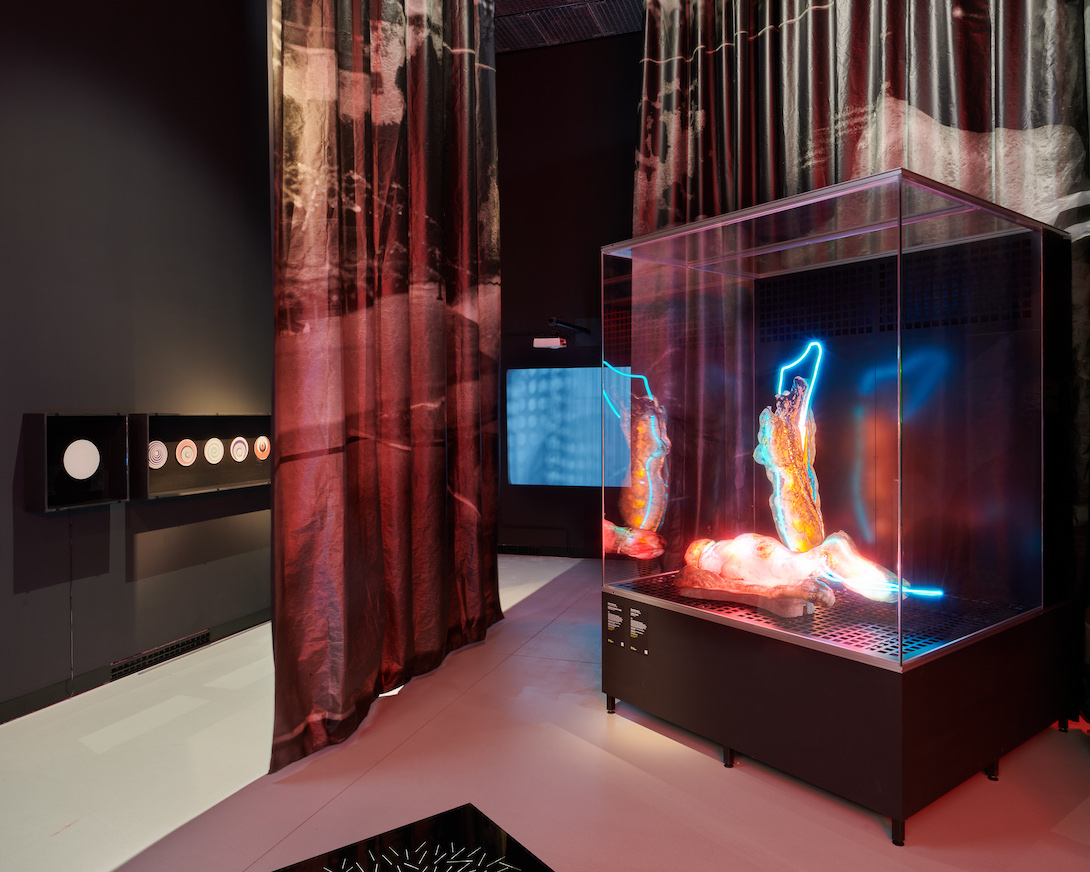 The institution's opening exhibition, Kinetismus: 100 Years of Electricity in Art, celebrates the original function of the building and explores how electricity has transformed artistic practice since the start of the 20th century. The exhibition is also a nod to Czech avant-garde artist Zdeněk Pešánek, who in 1936 created a series of kinetic light sculptures titled 100 Years of Electricity for the facade of the Zenger substation – a body of work which has since disappeared. Kunsthalle Praha's exhibition features an interactive Art Wall for visitors to create their own 'light graffiti' using a special console.
The building's industrial past is also explored in a second show in the newly transformed space, titled Zenger Electrical Substation: Electricity in Architecture, Electricity in the City. The exhibition, which has been curated by art and architecture historian Vendula Hnídková, looks at the role electricity and modern technology have played in the development of the building as well as Prague's history. The show includes a video-projection of Pešánek's lumino-kinetic facade sculptures alongside a large-scale construction set of the building.
The building continues its industrial purpose, however: transformers in the basement continue to help power Prague's trams. The upper floors, meanwhile, are dedicated to people and art. Although plenty of architectural projects have turned industrial buildings into cultural spaces, few combine both functions seamlessly. The careful and ambitious transformation process by Schindler Seko, however, seems to have achieved just that.
Photography by Lukáš Masner and Vojtěch Veškrna
---