The polycarbonate panels create a translucent façade and transform this family home into a glowing beacon at night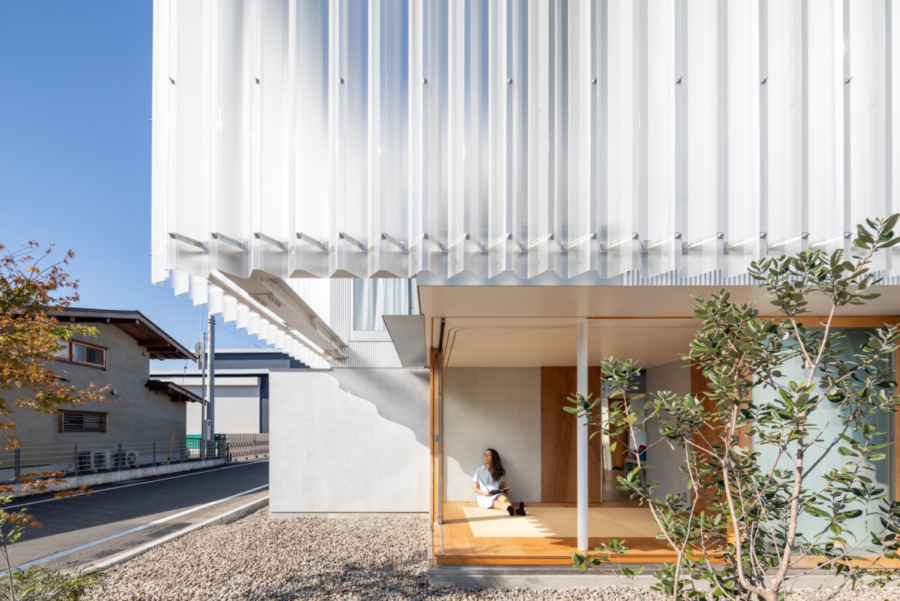 Words by Sonia Zhuravlyova
The translucent polycarbonate sleeve, wrapped around a three-bed family home in Yanakacho, Japan, turns it into a gently glowing beacon at night, while by day it adds to its sense of lightness and airy enclosure. 
'We used the floating enclosure to define the spatial character of the home,' explains Taiga Kasai, of architecture firm KACH. Inside, the ground floor remains open to its surroundings, while the upper floor is shielded by the wrap-around screen.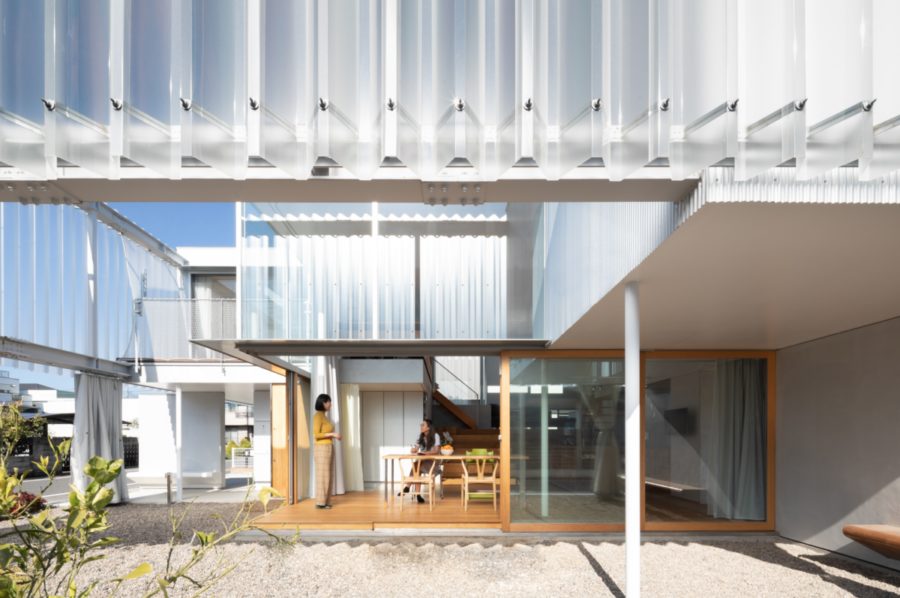 The central double-height dining room and plywood and stainless steel kitchen are the beating heart of the home, with its other rooms gently rising from here, easily accessible via warm, oak-clad stairs, mezzanines and landings. 
'These rooms have different floor heights and gently connect to each other without partitions,' explains Kasai. 'While the spaces that require privacy are positioned on a higher level or in a semi-underground area, each room is connected so that the residents can feel each other's presence no matter where they are in the house.'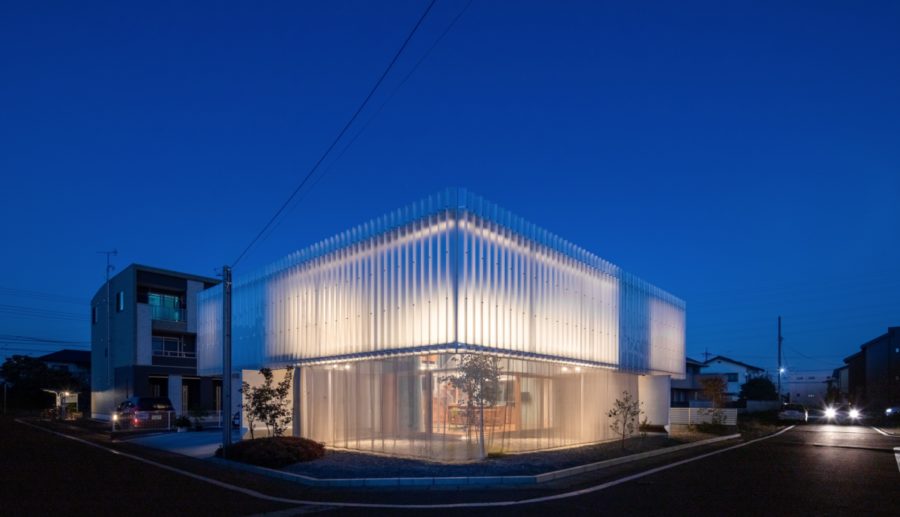 A street-level courtyard, accessed by floor-to-ceiling sliding glass doors, can be transformed according to the family's needs for privacy with large exterior curtains. When the curtains and glass doors are fully opened, the home's interiors blend with the courtyard and create an airy outdoor space and a connection to the street beyond. 
'By gently connecting the surrounding environment to the deepest core of the house, we wanted to create an open and lively home where the residents' life becomes a part of the town, and the town becomes their garden,' says Kasai. 
Photography by Atelier Vincent Hecht
Get a curated collection of design and architecture news in your inbox by signing up to our ICON Weekly newsletter
---