Light Lines showcases the architectural 'moods' that the photographer captures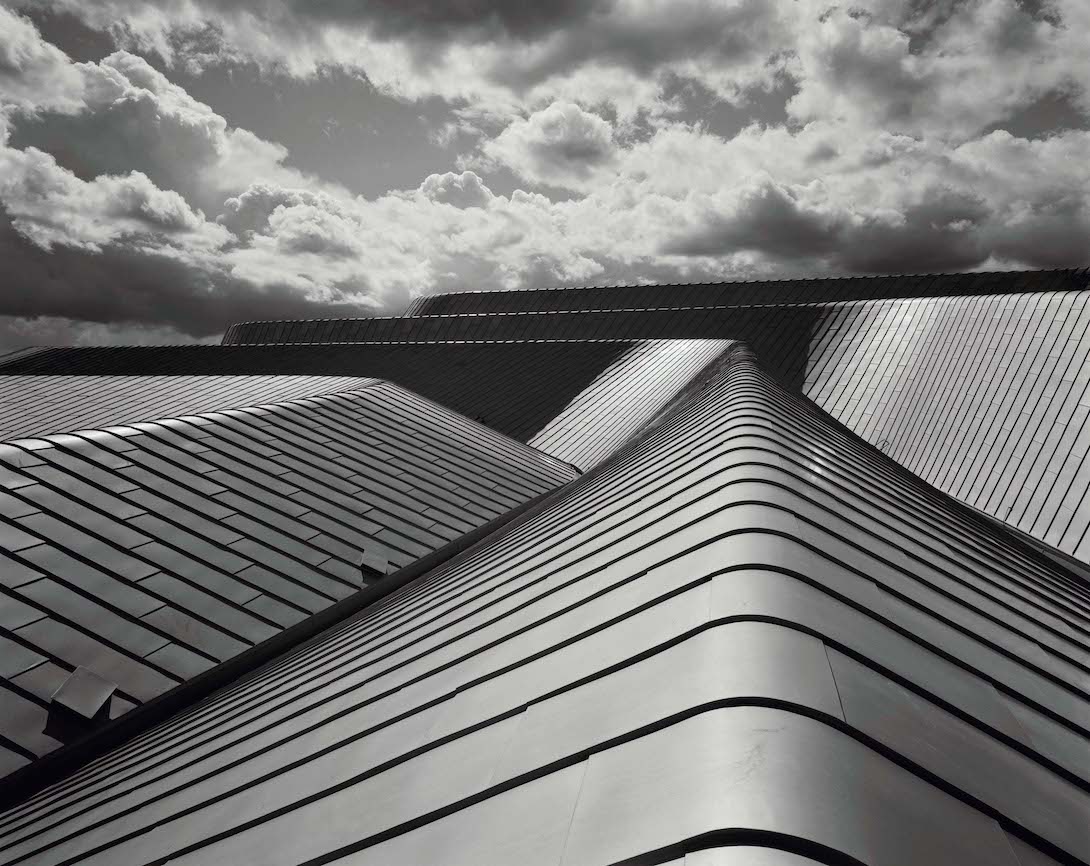 Hélène Binet, Zaha Hadid Architects, Riverside Museum of Transport, Glasgow, 2010. Courtesy ammann // projects
Words by Joe Lloyd
The lens of French-Swiss photographer Hélène Binet transmutes architecture into strange, poetic shapes. Shot from within, Peter Zumthor's Bruder Klaus Field Chapel propels the viewer to celestial light. Zaha Hadid's Vitra Fire Station becomes an almost abstract play of forms, while Le Corbusier's Couvent Sainte-Marie de la Tourette becomes a study in light and colour.
Binet is less an architectural photographer than a photographer who shoots architecture. She has a knack for capturing the latent human presences in her subjects – both that of designers and of the people that experience the building.
Now, London's Royal Academy is playing host to Light Lines (23 October 2021 – 23 January 2022), a career-spanning survey of Binet's practice to date. 'It's not a retrospective,' explains Binet. 'It covers the early works to the latest works, but not in a linear way.' Instead, it clusters Binet's works into what the photographer – who was heavily involved in the show's curation – calls 'moods'.
'The first one,' says Binet, 'I call nocturnal. It's about how space can help us, as human beings, find our place on earth and understand the deeper meanings of life.' The second fixates on energy and rule-breaking, focusing on the creative convulsions of the likes of Zaha Hadid. And then the final section reflects on architecture at its most elemental. "It relates to the earth, the stones, the elements of architecture,' says Binet. 'It's about surface, details, textures.'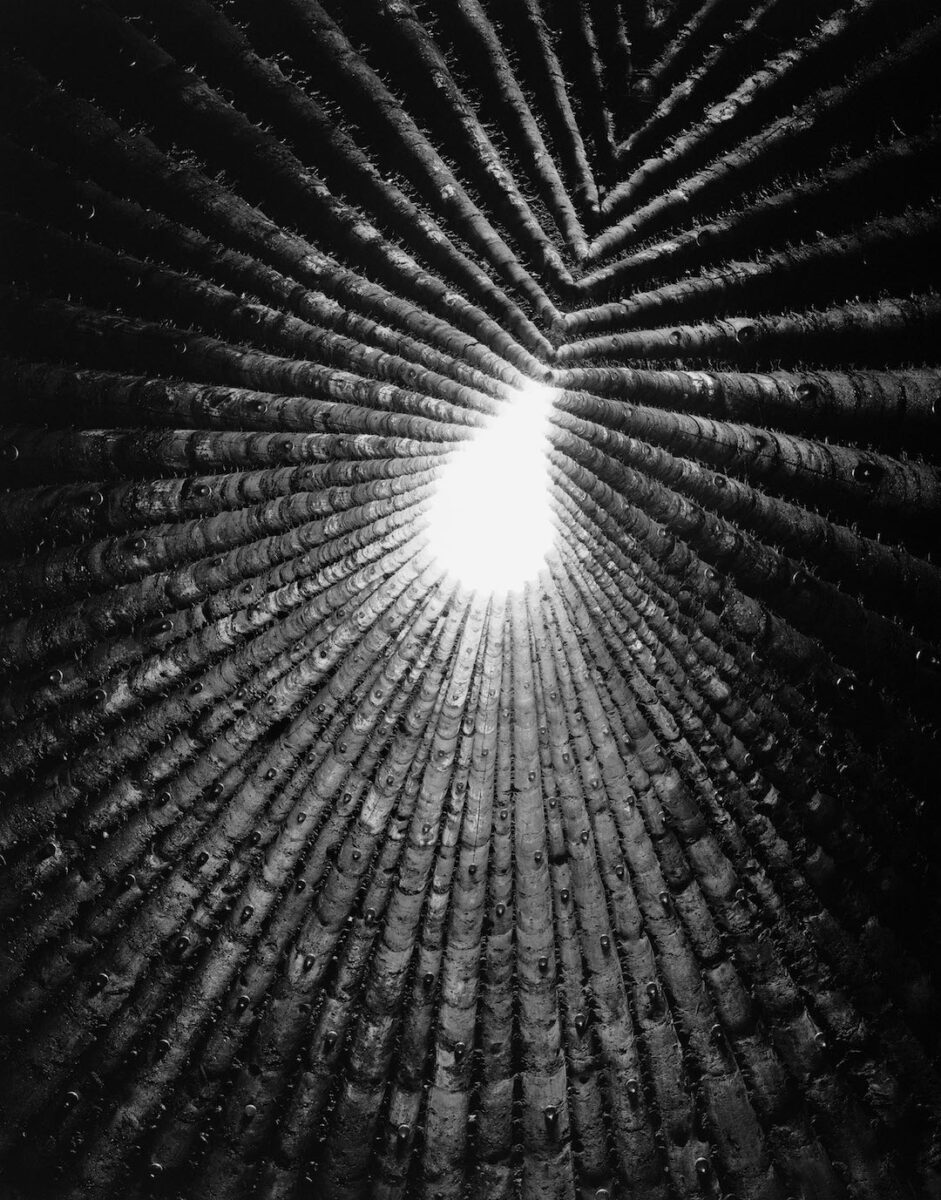 Hélène Binet, Atelier Peter Zumthor, Bruder Klaus Field Chapel, Wachendorf, 2009. Courtesy ammann // projects
Binet was born in Switzerland but grew up in Rome, where she studied photography at the Istituto Europeo di Design. Her career began as an in-house photographer in the Grand Théâtre de Genève, capturing opera performances. It was after moving to London in the mid-1980s, with her husband Raoul Bunschoten's appointment to the Architectural Association (AA), that Binet pivoted to buildings. 'It was an amazing time,' Binet recounts. 'Zaha [Hadid] was a young tutor there – she'd just won a big competition. And the chairman Alvin Boyarsky loved photography and books, and asked me to collaborate with them.' Boyarsky commissioned Binet to photograph buildings for the AA's esteemed publishing wing.
The commissions kept coming. One of her earliest collaborators was the American architect John Hedjuk; Binet depicts his smooth-faced Kreuzberg tower in Berlin as a something from an entirely different dimension than the 19th-century blocks that surround it. Before long she struck up a fruitful creative relationship with the then-emerging Daniel Libeskind, and has since worked with David Chipperfield, Caruso St John and Peter Cook. 'I learned something different from everyone – and I gave something different to everyone,' she says.
Her work with Peter Zumthor stresses his obsession with materiality and context, capturing both his rough-hewn surfaces and the landscapes in which his buildings are situated. 'When I photographed Zumthor, I looked for the place where the building is made, and how something is born out of place,' Binet explains.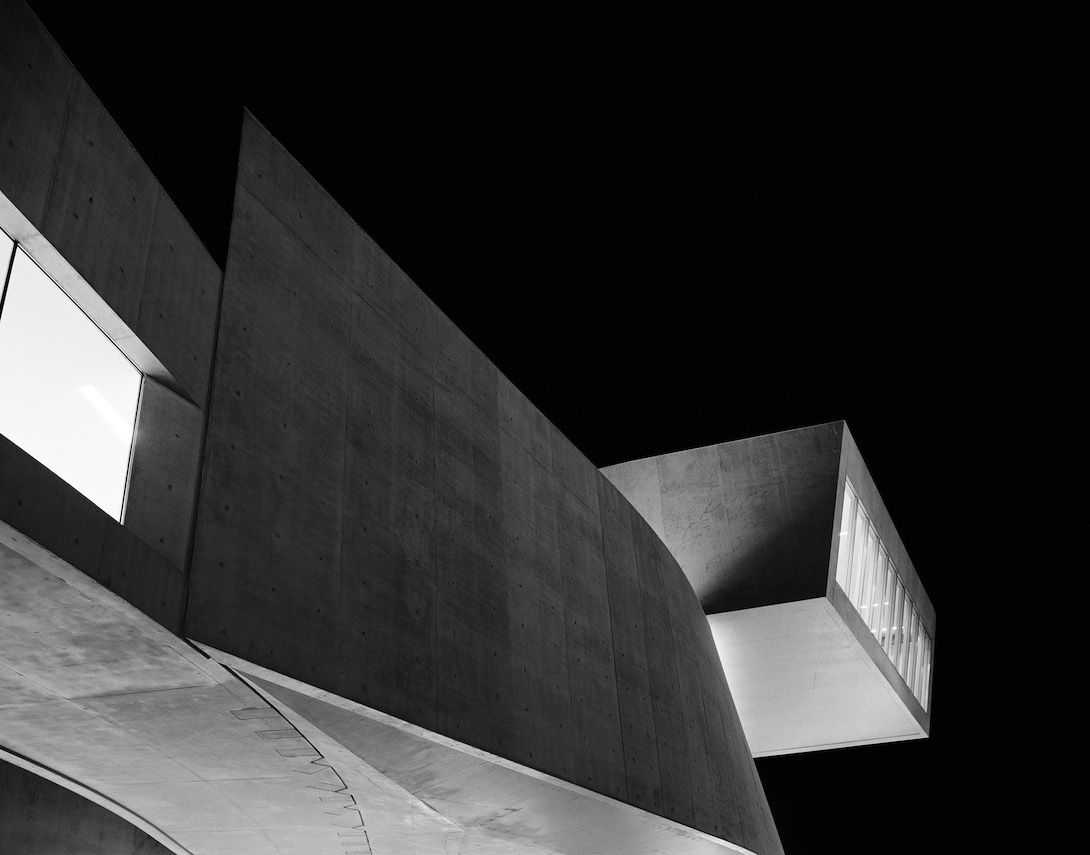 Hélène Binet, Zaha Hadid Architects, MAXXI, Rome, 2009. Courtesy ammann // projects
One section of Light Lines is given over to works by Zaha Hadid, who Binet interpreted for her entire career. One photograph of the MAXXI in Rome envisages the structure as a sort of coiled concrete creature, glaring out at the Roman night. Another piece turns the ridged roof of Glasgow's Riverside Museum into an undulating landscape. 'With Zaha,' recalls Binet, 'it was about this freedom, this fight against gravity.'
As well as her work with late and living architects, Binet has widely photographed structures from the past, from the walls of Suzhou's classical gardens to the concrete Cologne churches of Gottfried Böhm. A trio of works in the exhibition shows the London churches of Nicholas Hawksmoor, one of the most inscrutable characters in architectural history. 'He didn't fit in any kind of exact typology or group of characters,' explains Binet. 'He was almost by himself, in the middle of something else.' The same might be said of Binet, whose work sidesteps the conventions of architectural photography to create something more elusive, expressive and emotive
Light Lines: The Architectural Photographs of Hélène Binet is on show at the Royal Academy in London from 23 October 2021 to 23 January 2022
All photographs copyright Hélène Binet
---