Moreau Kusunoki has designed the central pavilion and courtyard of the university's new campus, nestled in a former monastery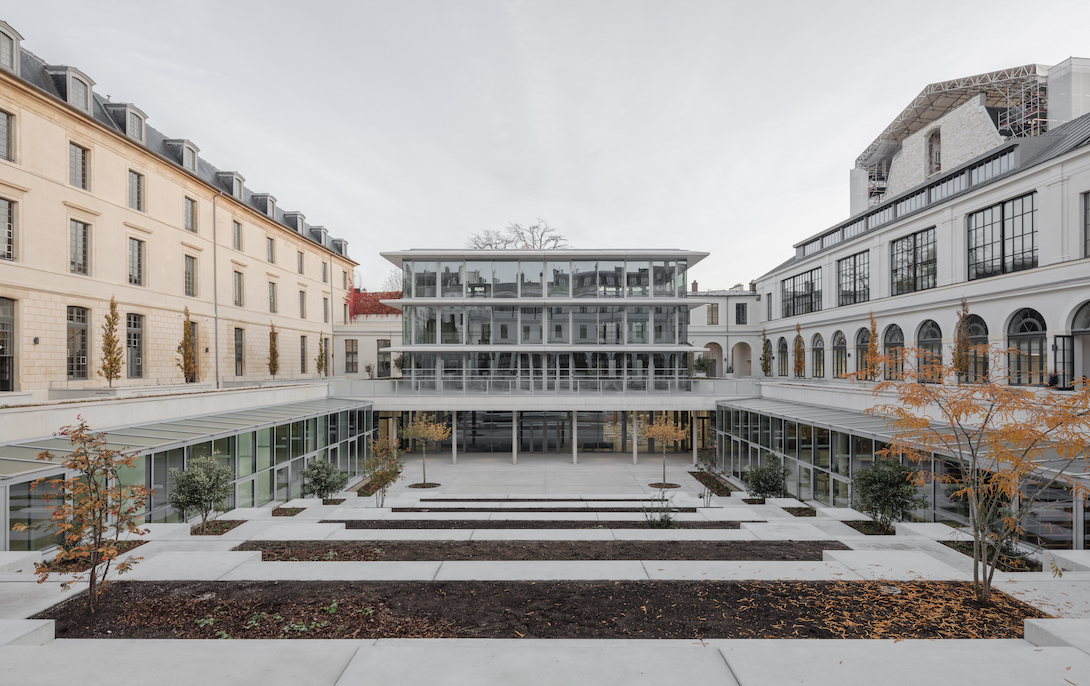 Architecture practice Moreau Kusunoki has completed the central pavilion and courtyard of the new Parisian campus for leading French university Sciences Po. The campus site – acquired by the university in 2016, and centrally located in the French capital, close to the Musée d'Orsay – was once home to a Dominican monastery, and then a military weapons museum in the 18th century.
Sciences Po, which was previously located in premises nearby, decided to create a new urban campus to grow and diversify its facilities, bucking the trend of city universities moving out to suburban locations to expand. Moreau Kusunoki's central pavilion sits in a large courtyard at the heart of the campus. Its light, transparent, glass and steel architecture both contrasts with and literally reflects the historic architecture surrounding it.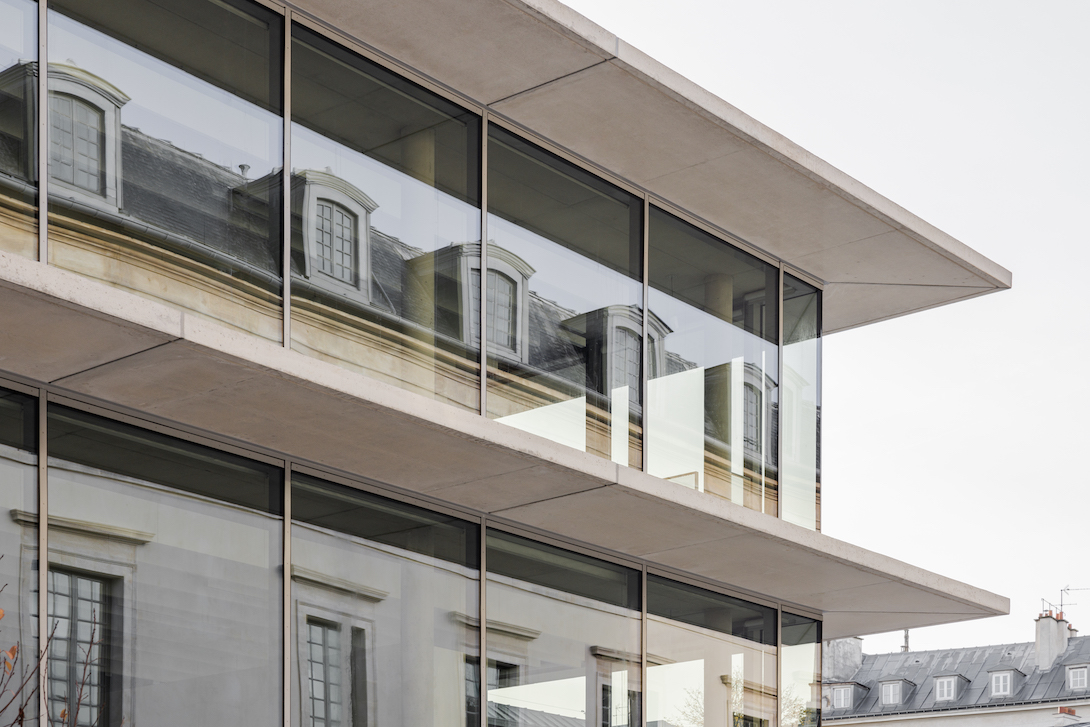 The pavilion houses study and work spaces in its upper floors, and a cafeteria on the ground and basement levels. The courtyard which the pavilion overlooks has been excavated amphitheatrically, enabling the creation of a wraparound terrace accessed via the pavilion's ground floor, and a stepped garden which the basement level opens on to. The excavated space is surrounded along the remaining sides by research spaces, a new library, and a temporary exhibition space.
The stepped garden provides a mix of landscaped and hardscaped outdoor spaces for recreational use by students and staff, and doubles up as an outdoor hall for ceremonies, celebrations and special events, directly fronted by the pavilion as its 'stage'.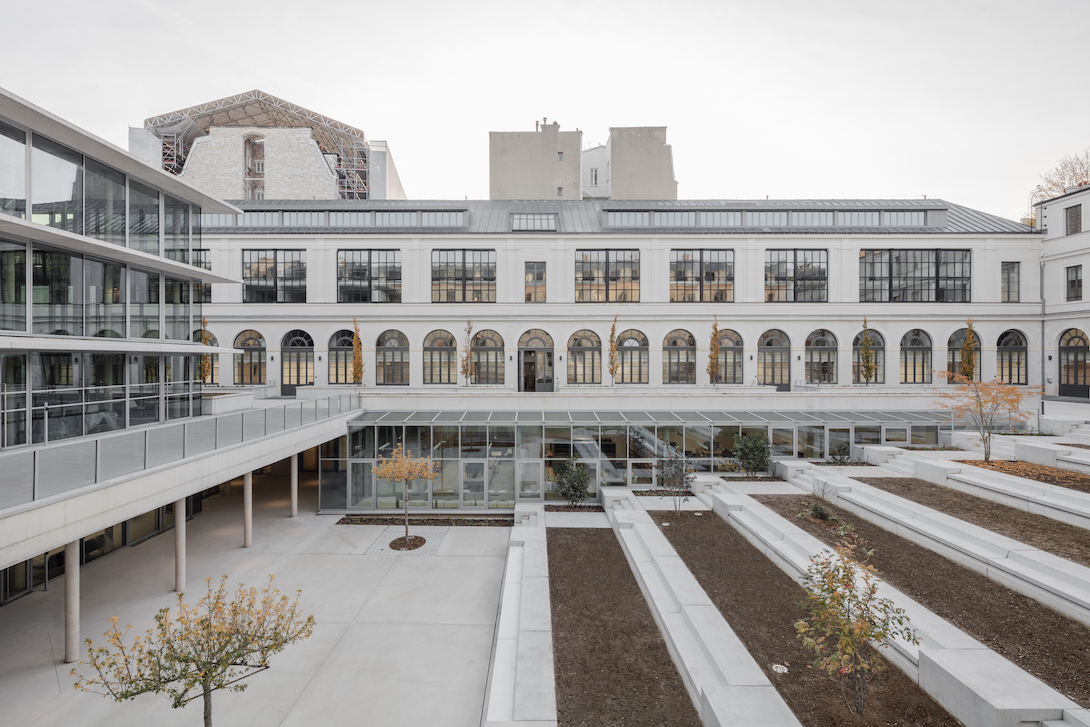 Moreau Kusunoki, founded by Nicolas Moreau and Hiroko Kusunoki, has delivered projects including the Esplanade de la Commune de Paris (2021), a public space in Noisy-le-Grand, and the Plaza of the High Court of Justice (2020), also in Paris. The practice is now working on delivering the Powerhouse Parramatta Museum in Sydney and a wooden high-rise in Paris, among other projects.
Photography: Maris Mezulis – Moreau Kusunoki
Get a curated collection of design and architecture news in your inbox by signing up to our ICON Weekly newsletter
---