Andrew Franz Architect has reimagined the Washington Houses Community Center in New York City, responding to contemporary local needs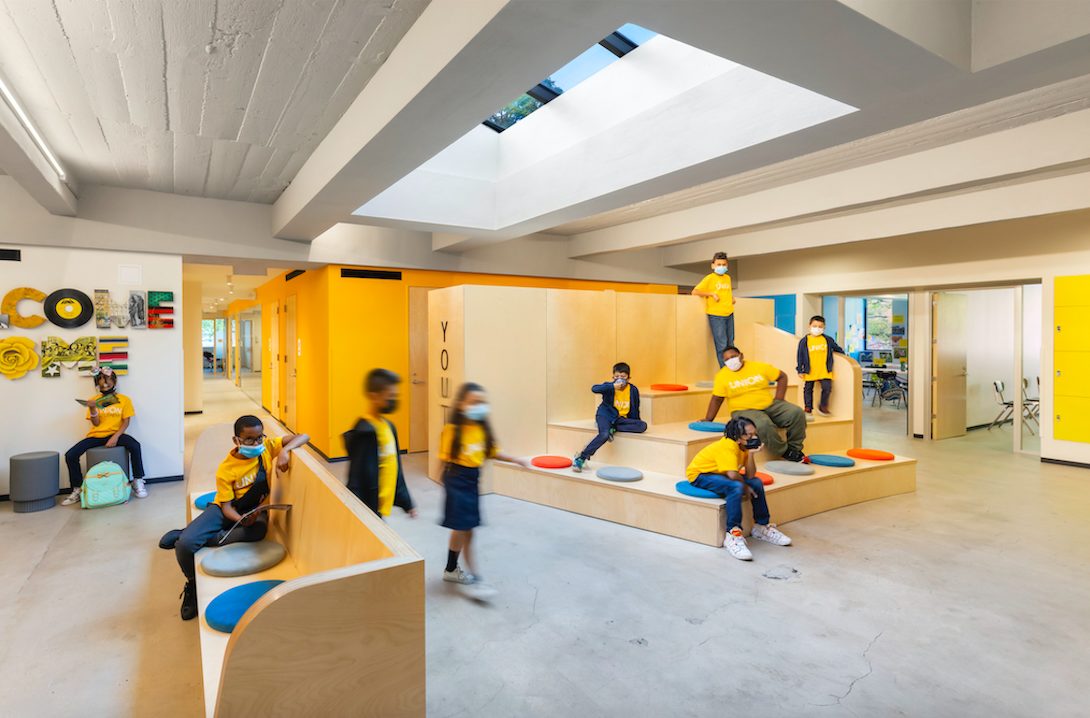 Washington Houses Community Center in East Harlem, New York City, has been redesigned and transformed by Andrew Franz Architect. The centre – which hosts services focused on young people and the elderly – is home to the nonprofit community organisation Union Settlement.
The centre's original structure was built more than 60 years ago, but the new project has adapted and reimagined 1,020 sq m of space to host an array of contemporary activities and programmes across classrooms and open spaces. Artworks by East Harlem artists fill the new spaces, reflecting the centre's role in celebrating and supporting the local neighbourhood.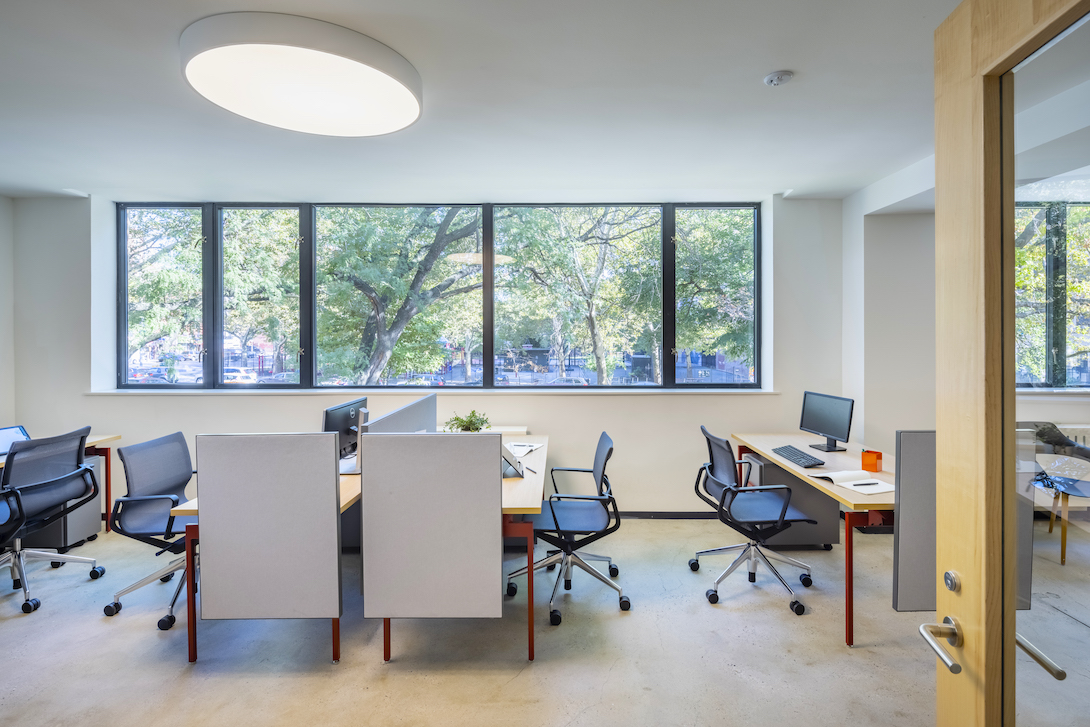 The entrance to the centre was transformed from a formerly hard-to-find, dark opening into an accessible, glass-clad space. Beyond, an expanded reception area opens to a multi-functional space with stepped bleacher-style wooden seating, enlivened by pops of bright colour. A newly created skylight and enlarged windows in the centre maximise natural daylight and views of the outdoor greenery, both of which have been proven to enhance wellbeing.
The new centre includes a library, education centre, classrooms, computer lab, a senior centre, and offices. Throughout the building, glass partitions create a sense of openness and transparency. All of the spaces have been furnished with new wooden tables and desks, along with colourful chairs.
New York-based practice Andrew Franz Architect was founded in 2003 and works on a range of residential, commercial and civic projects, where craft and responsive design are central. Reflecting on the Washington Houses Community Center project, principal Andrew Franz says: 'It's our hope that with this extensive redesign and the wonderful works by East Harlem artists, the centre will offer a source of pride and inspiration for the youth and seniors it serves, long into the future.'
Get a curated collection of design and architecture news in your inbox by signing up to our ICON Weekly newsletter
---