The Sara Cultural Centre in Skellefteå, Sweden, is one of the world's tallest timber buildings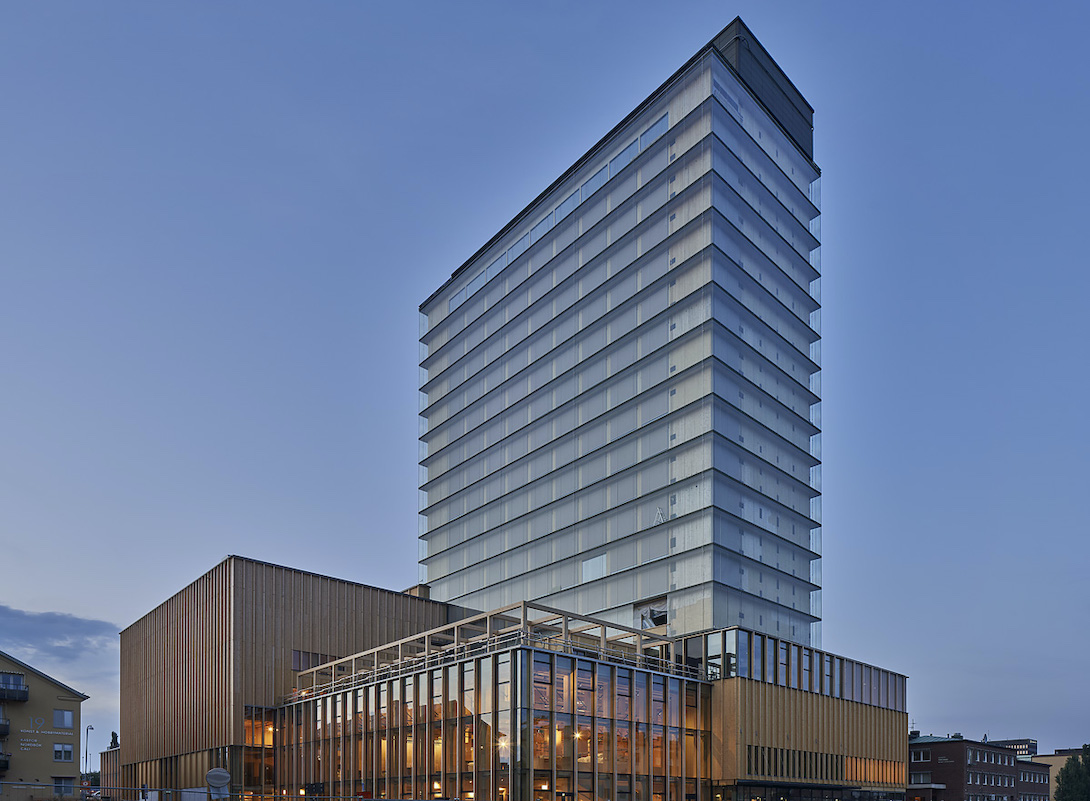 Swedish practice White Arkitekter has completed the Sara Cultural Centre in the city of Skellefteå in eastern Sweden. Standing at 75-metres tall, it is one of the world's tallest timber towers. The 30,000 sq m venue, designed as a carbon-negative building, is home to Skellefteå Art Gallery, Museum Anna Nordlander, Västerbotten Regional Theatre and the new City Library, alongside The Wood Hotel above, with a restaurant, spa and conference centre.
The building is made of locally sourced timber from regional forests, celebrating the city's tradition of timber architecture as well as reflecting the increasing urgency of sustainable architecture. The timber structure sequesters more than twice the carbon emissions caused by operational energy and embodied carbon from the production of materials, transportation, and construction on site. This design, together with an energy system developed by Skellefteå Kraft and ABB, reduces the energy use of the building and the building will be carbon negative within 50 years.
The project forms part of White Arkitekter's commitment that all its architecture will be carbon-neutral or better by 2030 – much of which relies on timber construction. Two different construction systems have been developed for the project: the high-rise hotel is built up from prefabricated 3D modules in Cross Laminated Timber (CLT), stacked between two CLT elevator cores. The cultural centre at the base is built with columns and beams of Glued Laminated Timber (glulam) and cores and shear walls in CLT.
Permeability, accessibility and openness are key principles underpinning the design. At the heart of the cultural centre is a public 'living room', while foyers are designed to accommodate exhibitions and events. At street level, the building is composed of timber volumes of varying scales and transparency, ranging from lower volumes towards narrow streets, up to the 20-storey hotel facing the main square. A double-skin glass facade reveals the timber core structure of the high-rise.
'One of the biggest challenges of the project was convincing people to build something that hadn't been built before,' explain lead architects Robert Schmitz and Oskar Norelius. 'Mass timber has emerged as one of the most sustainable solutions for building structures known today.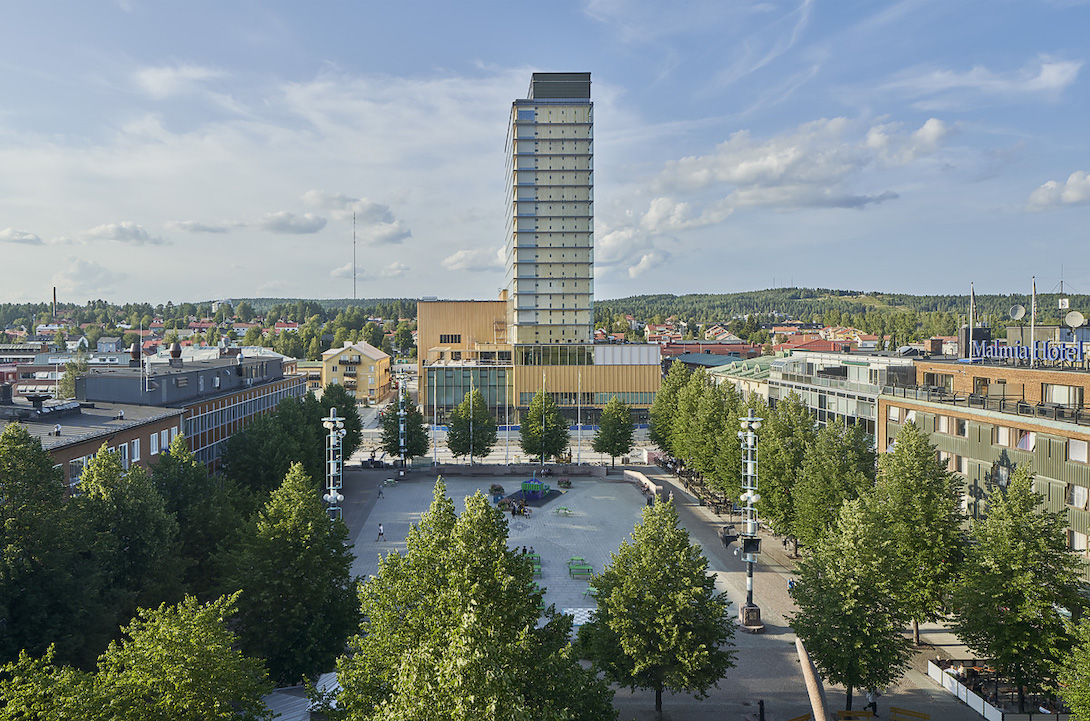 'Realising a full timber structure of a complex building with mixed uses, mixed volumetry, and a high-rise of 20 storeys, Sara Cultural Centre broadens the application of timber as a structural material and proves that timber is a viable solution for virtually any building type.We hope that this project helps others in our collective transition towards carbon neutrality.'
Photography by Åke Eson Lindman
---