The architects wanted to save the bus station in Brno, celebrating its architectural heritage while adding new design elements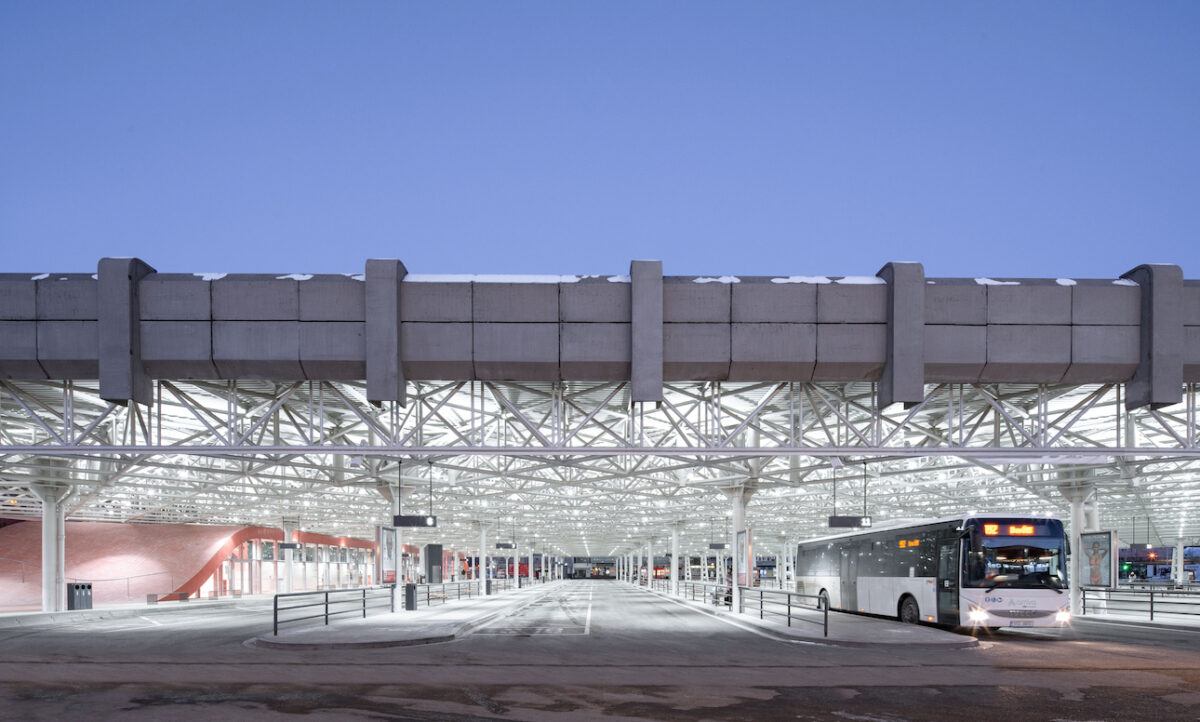 Words by Francesca Perry
In the Czech city of Brno, Chybik + Kristof Architects has restored and redesigned the Zvonarka Central Bus Terminal, a brutalist concrete and steel structure originally built in 1988. The project involved vital repairs of the bus station, which had been in a state of neglect and deterioration. Noticing its condition, the architects decided in 2011 that they wanted to save the building from degradation and reached out to the owners with a redesign proposal; funding for the project was eventually secured in 2015.
'Demolitions are a global issue,' explains practice co-founder Michal Kristof. 'Our role as architects is to engage in these conversations and demonstrate that we no longer operate from a blank page. We need to consider and also work from existing architecture – and gradually shift the conversation from creation to transformation.'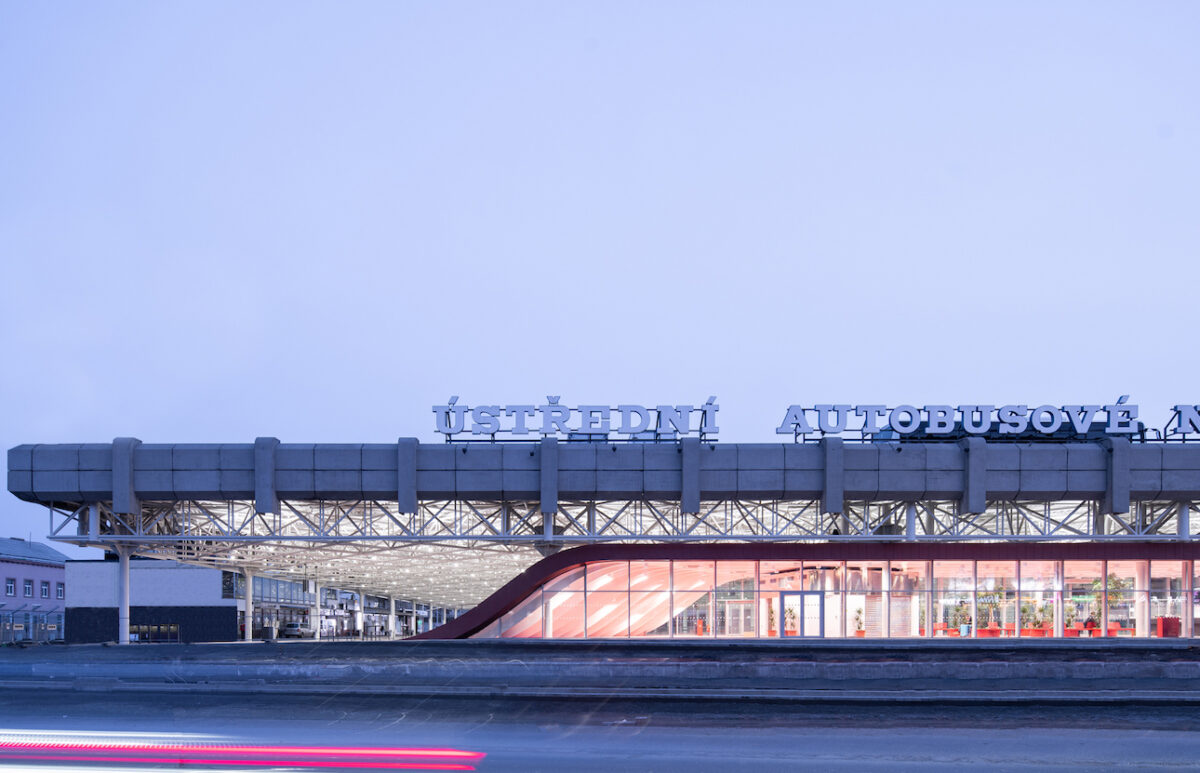 As the region's main bus station for intercity transport, 17,000 passengers transit through the terminal each day. The architects wanted to celebrate the station's role as the point of entry into and departure from the city, as well as its presence in the surrounding urban fabric and the social dynamics within it.
Through the project, Chybik + Kristof worked to preserve the architectural heritage as well as deliver strategic updates to improve contemporary functionality. The original brutalist structure, designed by Radúz Russ, was carefully revealed and restored. Chybik + Kristof contrasted its angularity, however, with a new curved intervention: a red, wave-like linear pavilion in concrete and glass, which accommodates a new information office, ticketing and waiting areas.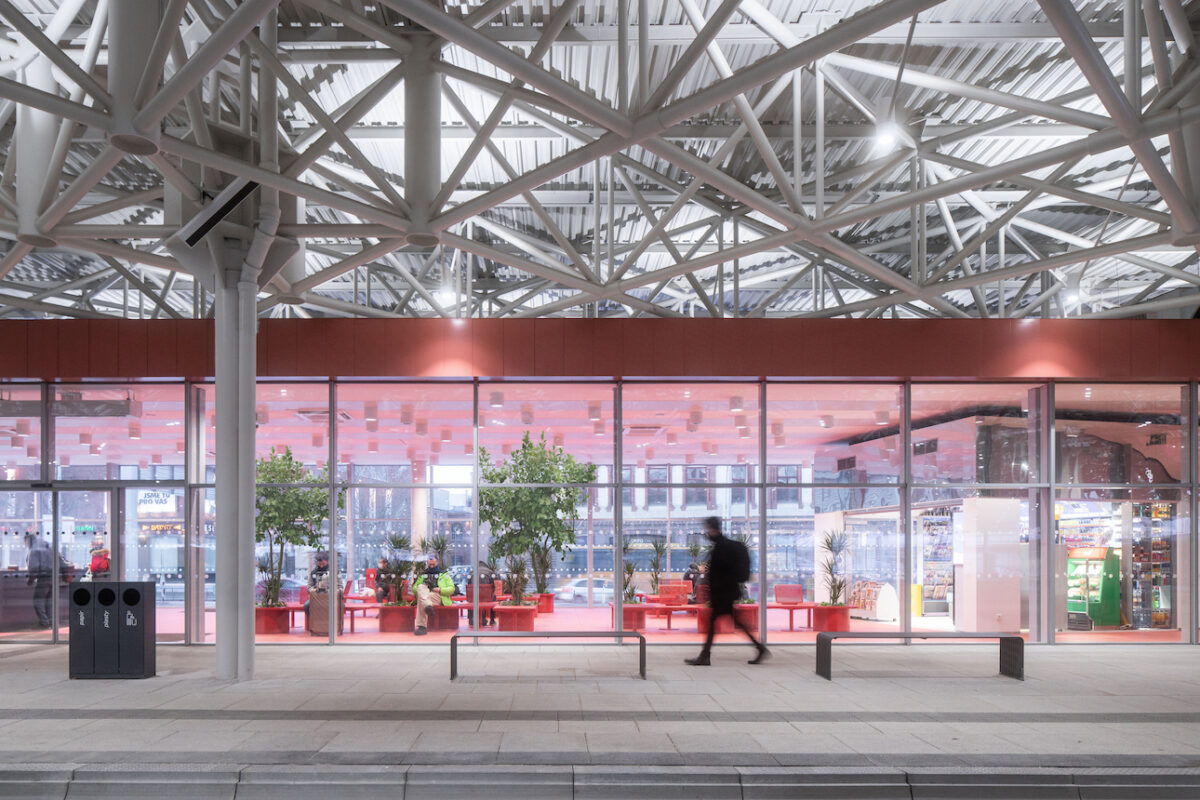 Reconfiguring the main hall, the practice removed walls and increased natural light and transparency. Temporary structures added in the 1990s were also removed, and the architects created a secondary entry to the station at street level, thus opening it up more to the city. New light fixtures were added and painted in white, and a new accessible orientation system was created.
'While our familiarity with the city of Brno proved to be a real asset, our engagement for this project resonates with architects internationally,' explain Chybik + Kristof. 'Ultimately, by revisiting the past, engaging with the present and projecting to the future, architects can, and must, be catalysts for change.'
Photography by Alex Shoots Buildings
---