In the heart of Zaha Hadid Architects' large-scale development in the Slovak capital, a 20th-century industrial monument has been converted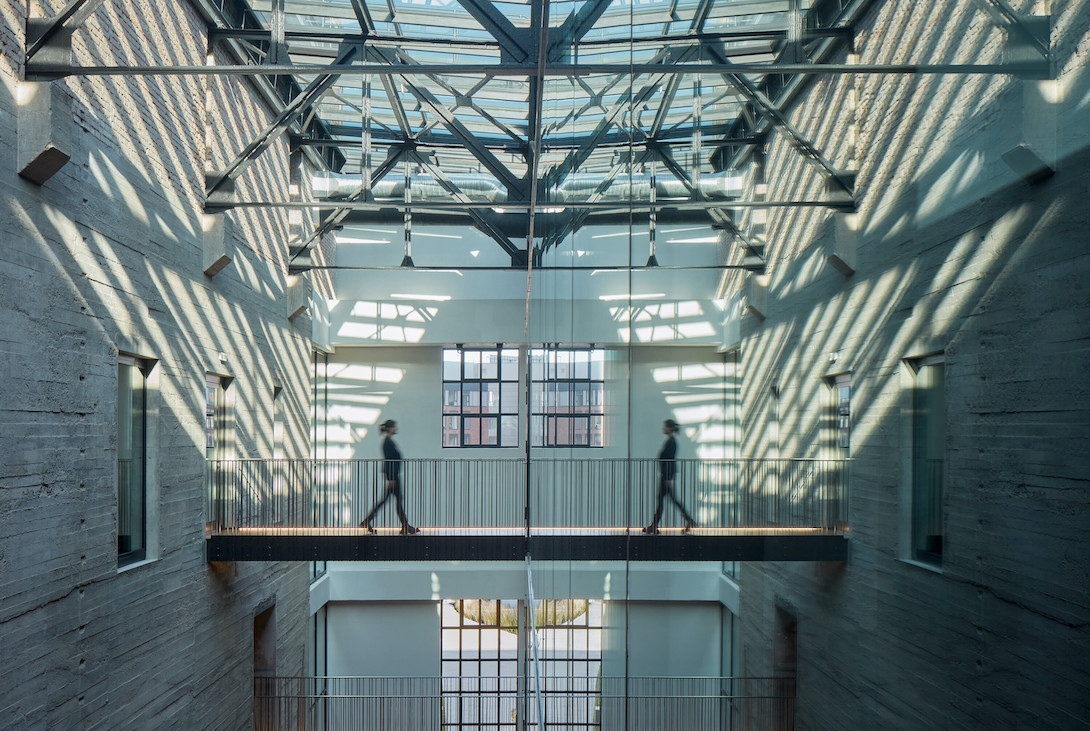 A former heating plant in Bratislava has been transformed into a co-working complex and contemporary art gallery. The red brick, steel and concrete industrial building – designed in 1941-44 by acclaimed Slovak architect Dušan Jurkovič – stopped operations in the late 20th century and was declared a national cultural monument in 2008. 
The architectural transformation was undertaken by Martin Paško from DF Creative Group in collaboration with PAMARCH, while the interior design was delivered by Studio Perspektiv. The renovation of the building preserved and revealed as much as possible of the original architecture.
Studio Perspektiv created new additions that sought to reinterpret Jurkovič's architecture through a 21st-century lens. 'We tried to complement the space and relate to it both in style and in the geometry of the new elements,' explain architects Ján Antal and Barbora S Babocká. 'We also wanted to make sure that both the new and original parts would be clearly recognisable.'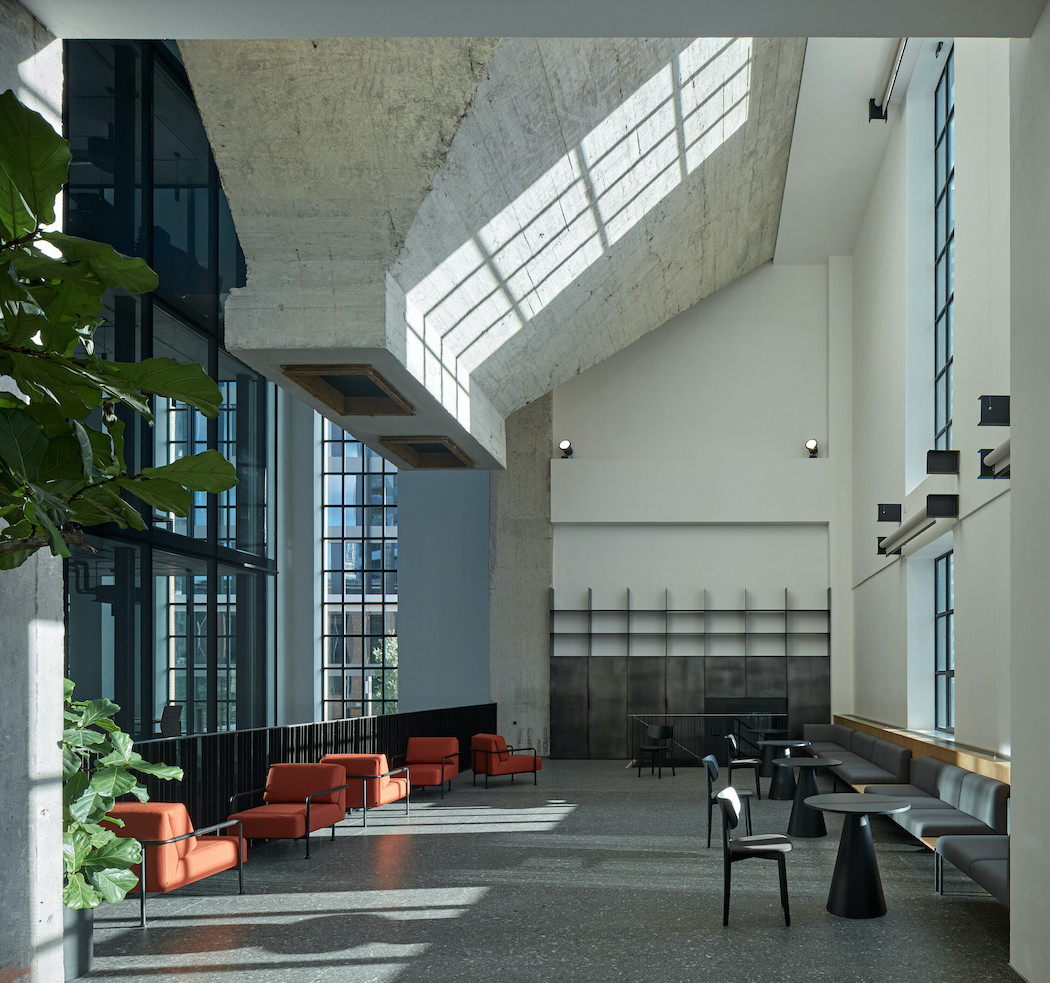 A new, glass-clad, five-storey structure was inserted into the interior of the boiler and turbine hall, to create enough flexible floorspace to host a variety of co-working spaces. In the rest of the building, accessed via suspended walkways, the interior is dominated by concrete hoppers – some of which now host meeting rooms – and lit by the plant's original skylights and tall windows. 
The new hub is the second branch of the co-working company Base4Work, which also has a branch in Prague. In total, Base4Work Bratislava comprises 3,900 sq m of flexible working space, alongside community lounge areas, a roof terrace, bar and cafe. The public areas of the building include the DOT contemporary art gallery, an event space, and a restaurant. 
Graphic elements in the interior are inspired by Jurkovič's style; the colour palette includes terracotta – matching the building's shell – as well as muted deep tones of blue, green and carbon black. Acoustics in meeting rooms and offices are managed by carpets and wall coverings in recycled and natural materials, including ReFelt panels made from recycled PET bottles. 
The transformed heating plant stands within Bratislava's large-scale Sky Park development, designed by Zaha Hadid Architects to house homes, offices and a public park, on former industrial land. 
Photography by BoysPlayNice
Correction: an earlier version of this article did not accurately credit DF Creative Group and PAMARCH; this has now been rectified.
---