Located in Oksbøl, FLUGT captures the universal challenges, emotions and stories shared by displaced people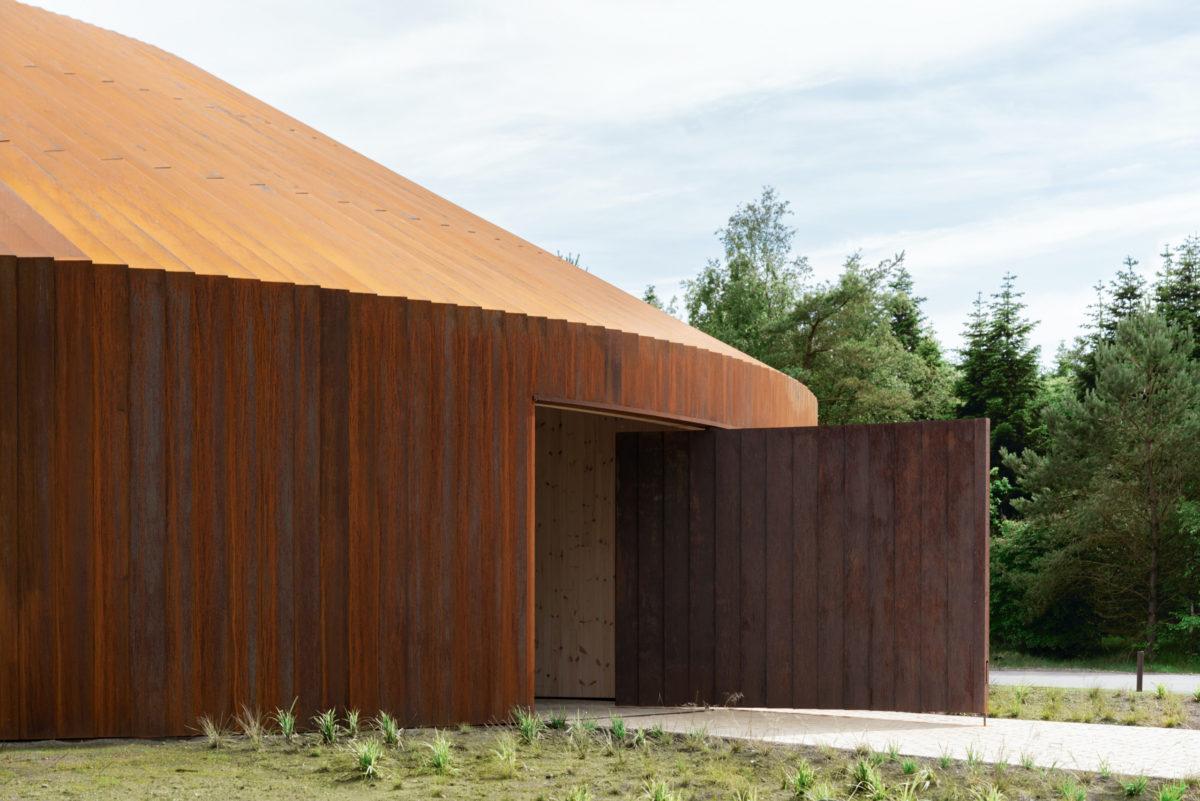 Words by Joe Lloyd
BIG (Bjarke Ingels Group), has transformed Denmark's largest World War II refugee camp into a distinctive new museum. The Refugee Museum of Denmark (FLUGT) aims to give a voice to refugees across the world.
'FLUGT', says museum director Claus Kjeld Jensen, 'will share and uncover the stories of the largest refugee camp in Denmark as well as the story of the lived refugee experience of our time.'
The museum is located in Oksbøl, a town on the western edge of Jutland. It marks BIG's second collaboration with Varnemuseerne, a network of 10 museums that span the history and culture of the area.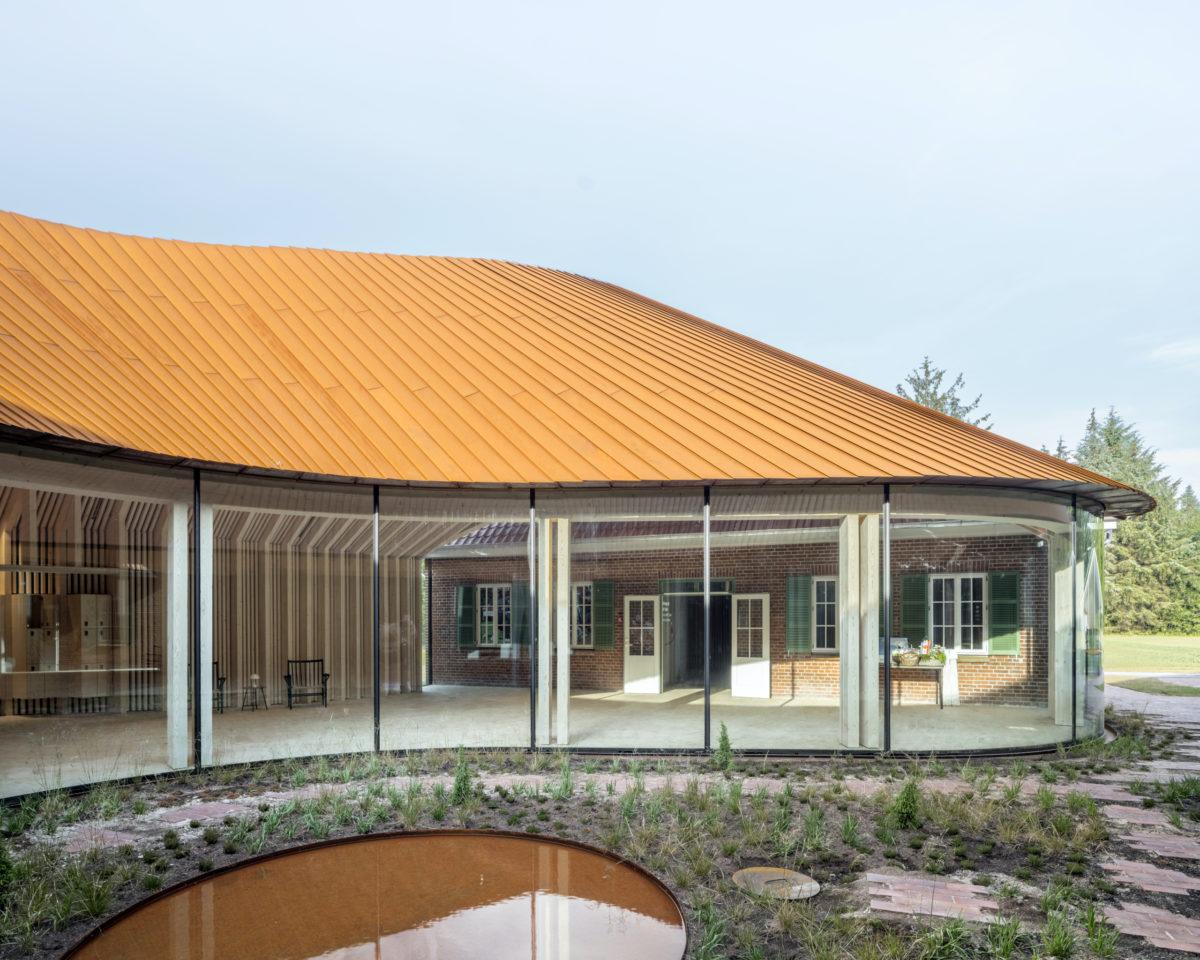 The first, the Tirpitz Museum, opened in 2017. It saw the architects burrow into a sand dune next to a German bunker, creating an invisible museum that explored the archaeology and wartime stories of the region.
FLUGT is a very different architectural proposition, but it also demonstrates an adaptive reuse of historical architecture. During the war, the camp was the fifth-largest city in Denmark, but little remains. The exception was a pair of gabled hospital wings.
'The buildings,' says BIG project lead Frederik Lyng, 'are some of the last remaining physical manifestations of the former refugee camp. Their preservation is invaluable for future generations to understand the past and the present.'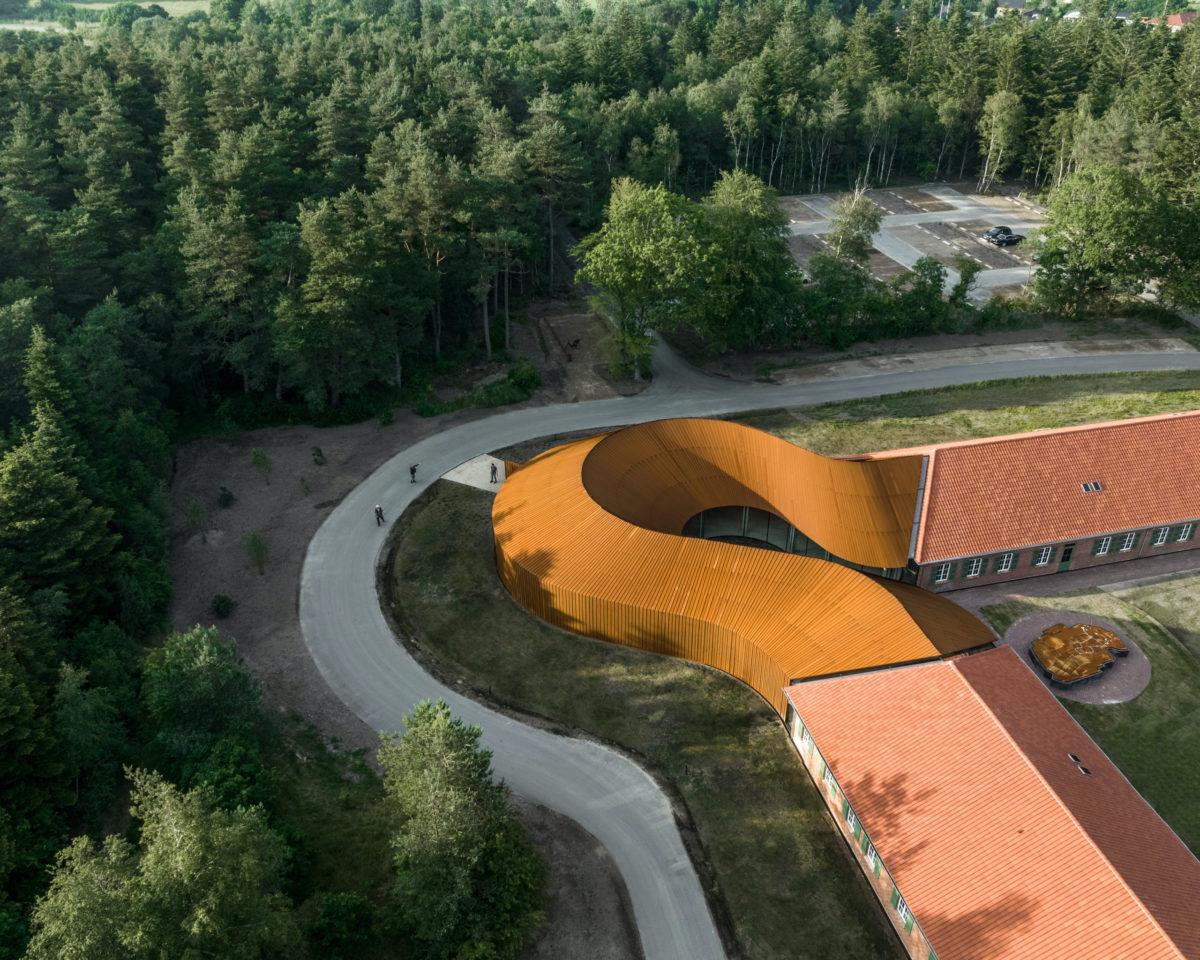 BIG has connected these buildings with a sinuous 500 sq m extension. The walls and roof are clad with rust-red cotton steel, which blends with the brick roofs of the pre-existing structures.
Inside, it has a timber structure, strutted like a ribcage. It was chosen to resemble the wooden roof beams of the older buildings. A glass wall allows visitors to view the surrounding forest, once home to the rest of the camp.
The extension serves as the entrance to the museum. The north wing contains gallery spaces which follow the original circulation of the hospital, while the south wing features additional galleries, a café, a conference facility and back of house.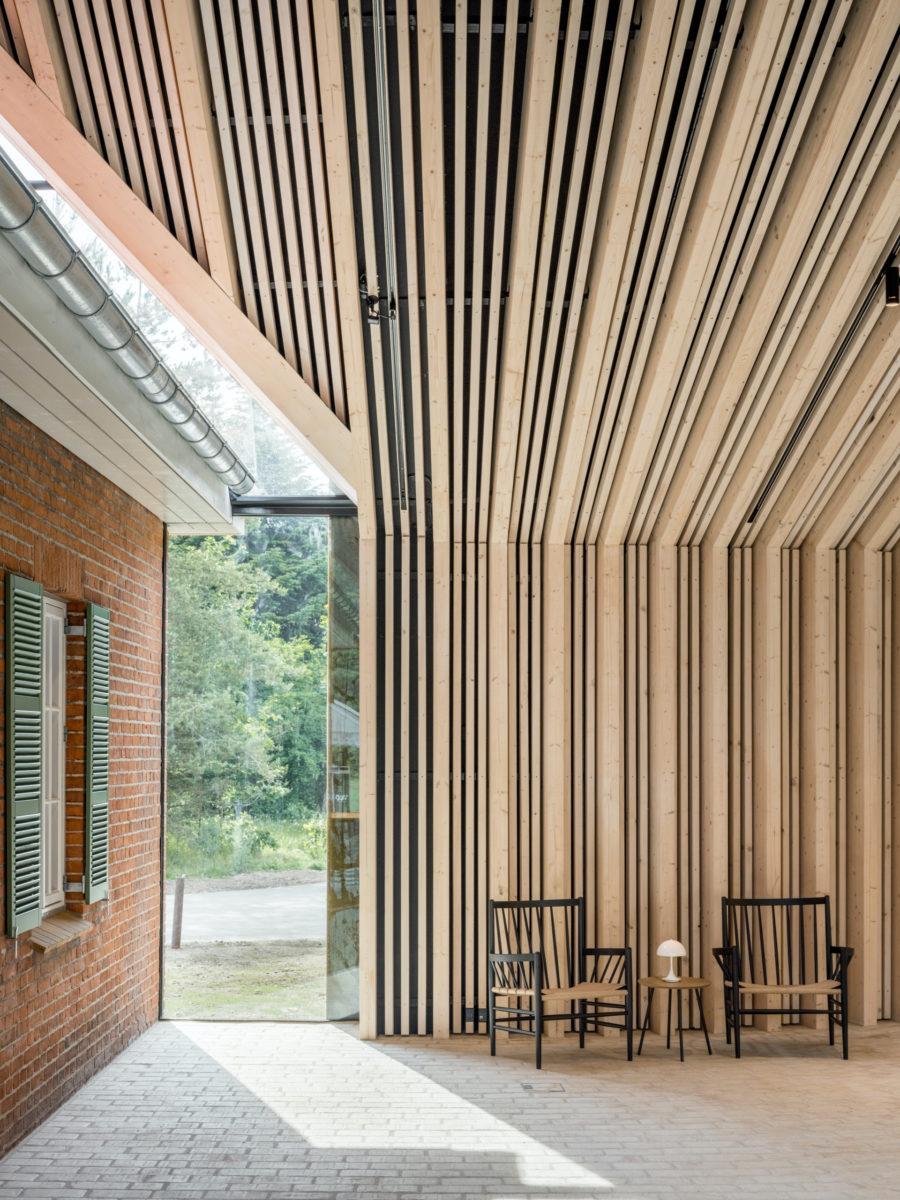 The exhibition spaces were designed by Tinker Imagineers. Old and new parts of the building both share the same soft, warm yellow brick.
'We went to this project,' says Ingels, 'with all our hearts to address one of the world's greatest challenges — how we welcome and care for our fellow world citizens when they are forced to flee.'
Viewed from above, the new connected structure looks like a set of open arms. BIG have created a structure that welcomes all visitors, and encourages us to carry that same ethos into our own lives.
Photography by Danyu Zeng
Get a curated collection of design and architecture news in your inbox by signing up to our ICON Weekly newsletter
---