Winner of The Hut Festival, the studio's burnt spruce chapel aims to give hikers a spiritual engagement with the natural landscape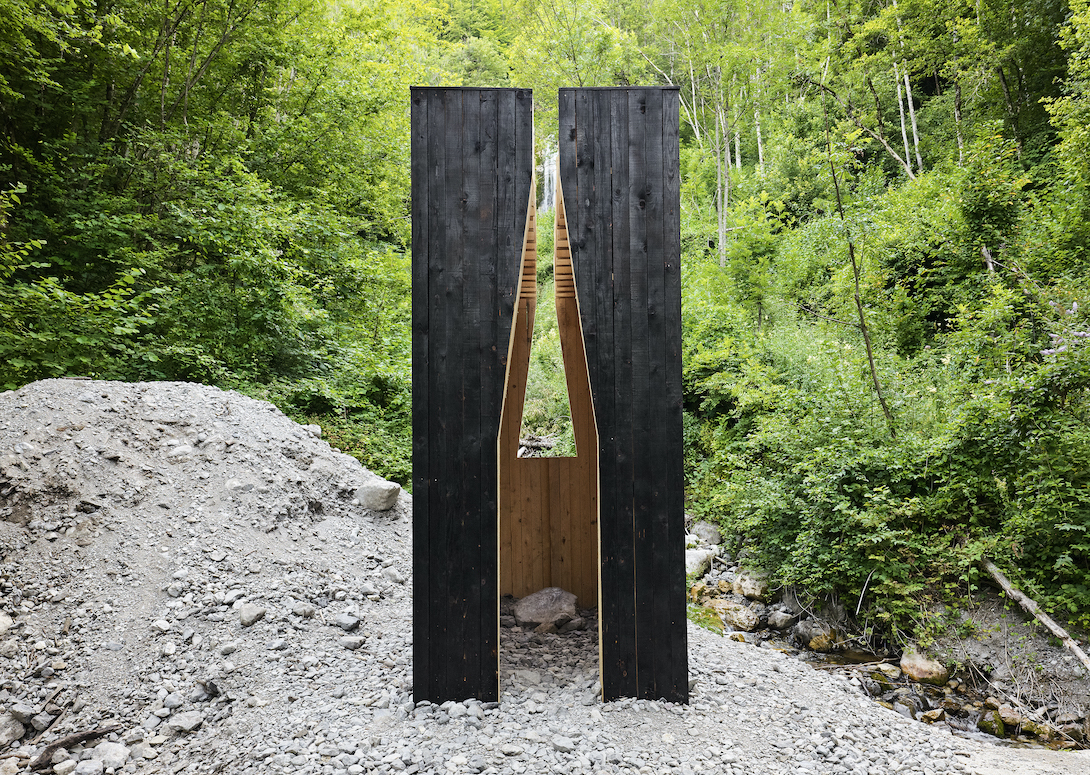 Atelier Poem, an architecture studio founded by Alice Cecchini and Roman Joliy, has designed the Chapel of Tears, a mysterious intervention in the French Alps. The project was the winning entry in an annual festival, Le Festival des Cabanes (The Hut Festival), which invites architects to propose and build hut structures for the mountainous landscape lying to the south of Lake Annecy in France, a UNESCO world heritage site.
The 10 sq m chapel structure stands in isolation amid the natural landscape. The architects hope that it 'explores the basic hut archetype in a spiritual and sensitive way', creating a sensory experience.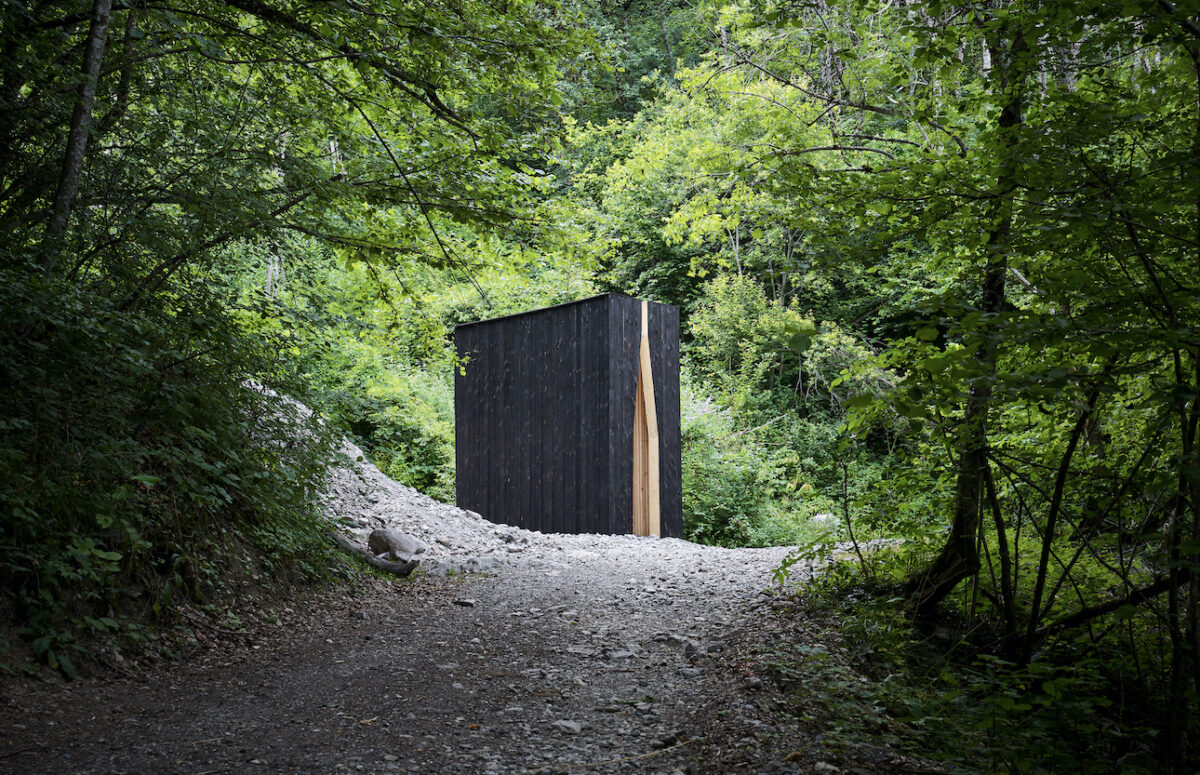 While traditionally, mountain huts give hikers refuge, Atelier Poem wanted to translate this encounter into a spiritual one, creating a chapel-like structure that in both materiality and form, frames a relationship with the surrounding nature. The project is also located strategically next to a stream, to enhance the sense of peace and relaxation.
The construction has been made entirely of spruce wood – the planks and the strips are naturally cured and were supplied by a local sawmill. The outer shell consists of burnt, blackened wooden boards and contrasts chromatically with the interior space where the material is left naturally pale. The specific wood burning technique that is used in the project, and practised in the region, helps preserve it over time from atmospheric and natural agents to remain stable, durable and hydrophobic.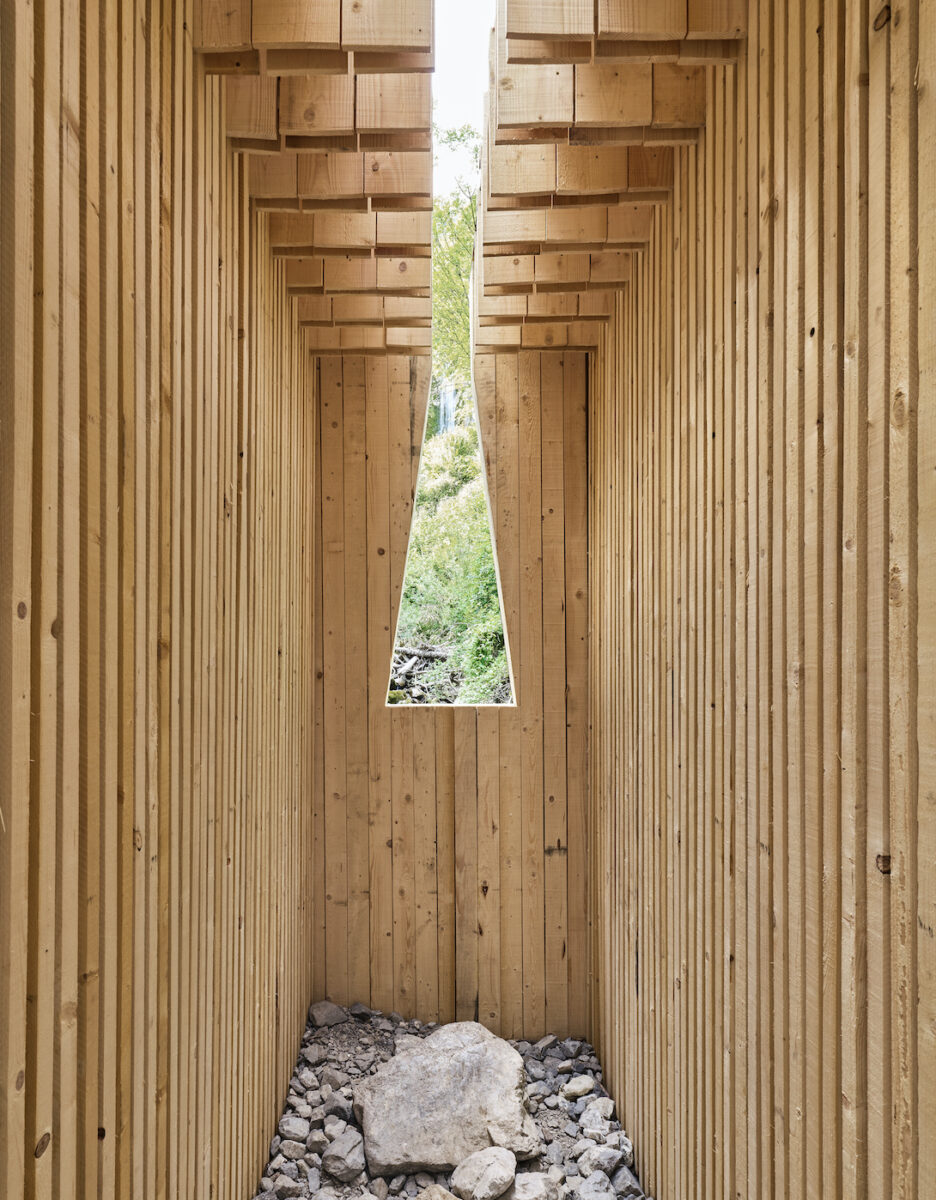 The tall, narrow structure is cut lengthwise at the middle section, creating an entrance gap which then extends up and runs across the roof, splitting the structure, descending down the opposite wall to become a triangular altar window-like opening to view the waterfall ahead.  
Photography David Foessel, courtesy of Atelier Poem
---