The show at Sir John Soane's Museum opens in tandem with a virtual retrospective celebrating the prize, designed by Make Architects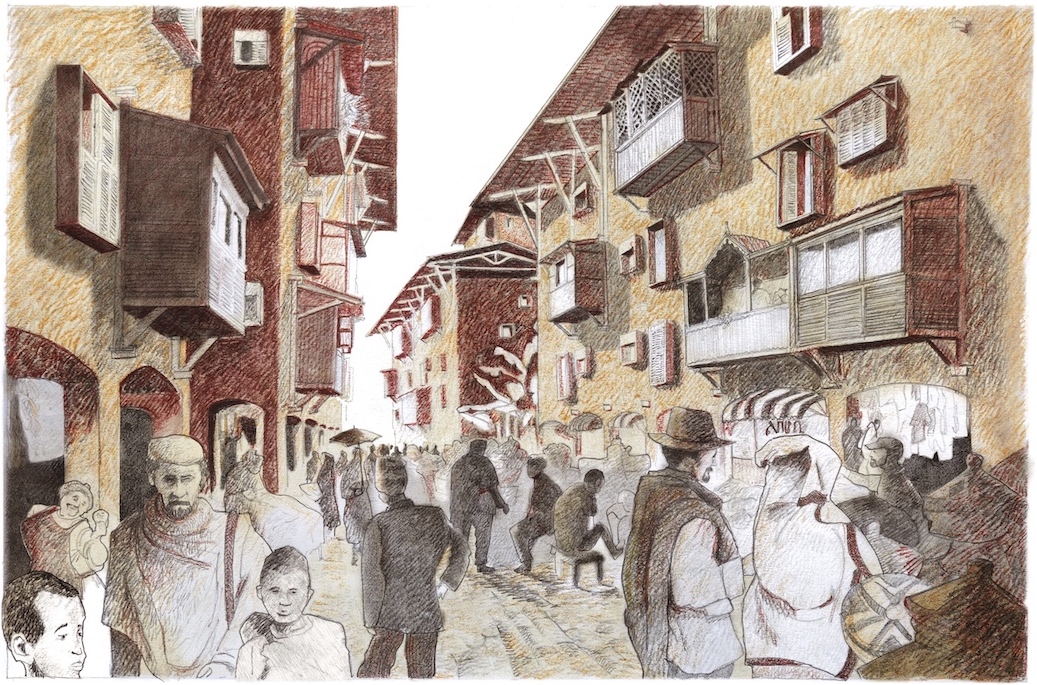 A frame from Antonio Paoletti's graphic novel, Reconfiguring Addis Ababa's Narratives, which won the Architecture Drawing Prize's hand-drawn category
The Architecture Drawing Prize 2021 Exhibition has opened at Sir John Soane's Museum in London. Now in its fifth year, the prize – created as a collaboration between the museum with Make Architects and the World Architecture Festival – celebrates a global array of talent in architectural drawing, across 'hand-drawn', 'digital' and 'hybrid' categories.
Both the winners and the finalists for the 2021 prize will be on show. The hand-drawn category winner is the graphic novel Reconfiguring Addis Ababa's Narratives by Antonio Paoletti, which explores a proposal for the redevelopment of the city's historical districts, where resident communities are threatened by rapid urbanisation.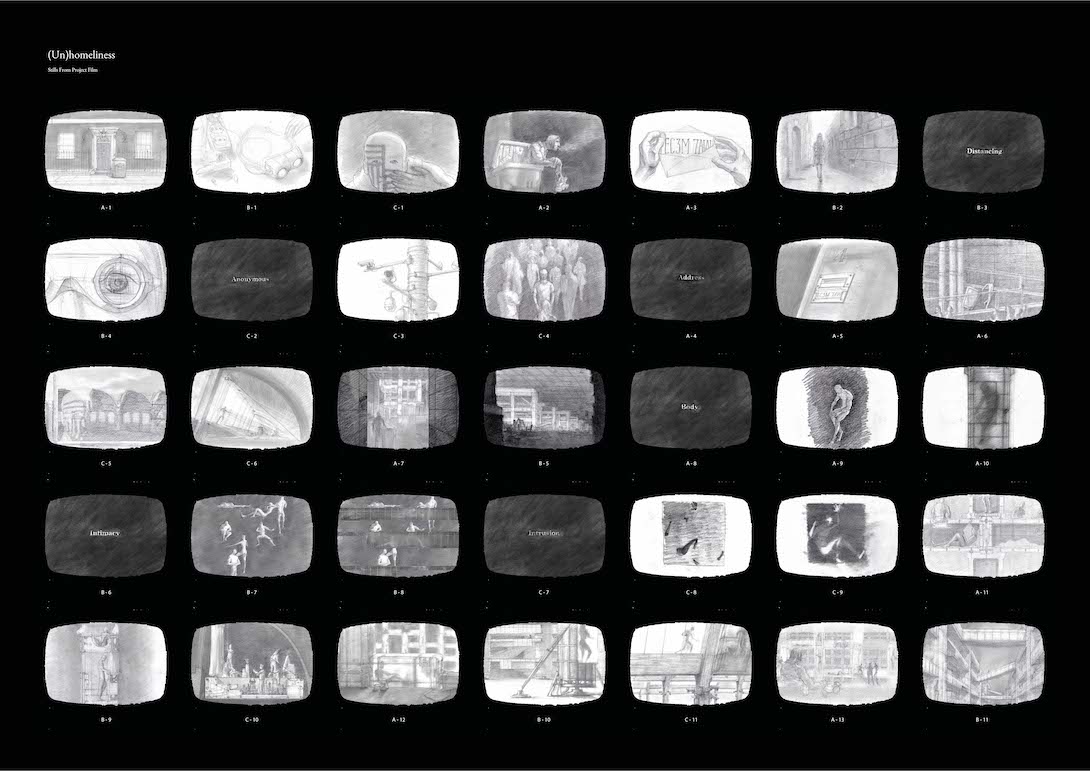 (Un)homeliness, by Boji Hu – a joint winner in the hybrid category
The digital category winner, Site(s) of Flux by Zachary Higson, is a location-based project investigating the nature of place, comprising a montage of models, photos and paintings within a picture.
There are two joint winners in the hybrid category: Fluid Strata by Filippa Dafni and (Un)homeliness by Boji Hu. The former responds to the climate emergency in central London by proposing the activation of the 'deep ground' as a responsive flood-defence landscape, while the latter explores the notion of using vacant urban interiors to shield people experiencing homelessness, refugees, and asylum seekers. The overall winner of the prize – selected from the category winners – will be announced on 25 January 2022.
Outlines of Nuclear Geography by Sabina Blasiotti, one of the finalists in the digital category
As well as hosting the physical exhibition, the museum has curated a virtual exhibition with Make Architects, which acts as a five-year retrospective of the Architecture Drawing Prize. Showcasing drawings by the winners and finalists of the prize since its inception, the retrospective is organised around ten themes, including 'Light, Space, Shade', 'This Crowded City' and 'Dystopian Visions'.
'In this group of drawings, artists grapple with future threats,' says Louise Stewart, curator of exhibitions at Sir John Soane's Museum. 'In doing so, they take account of issues such as climate change, overpopulation, and energy provision. Their unsettling imagery demonstrates architecture's impact on people and planet, and its potential to underpin, exacerbate and solve the problems faced by society.'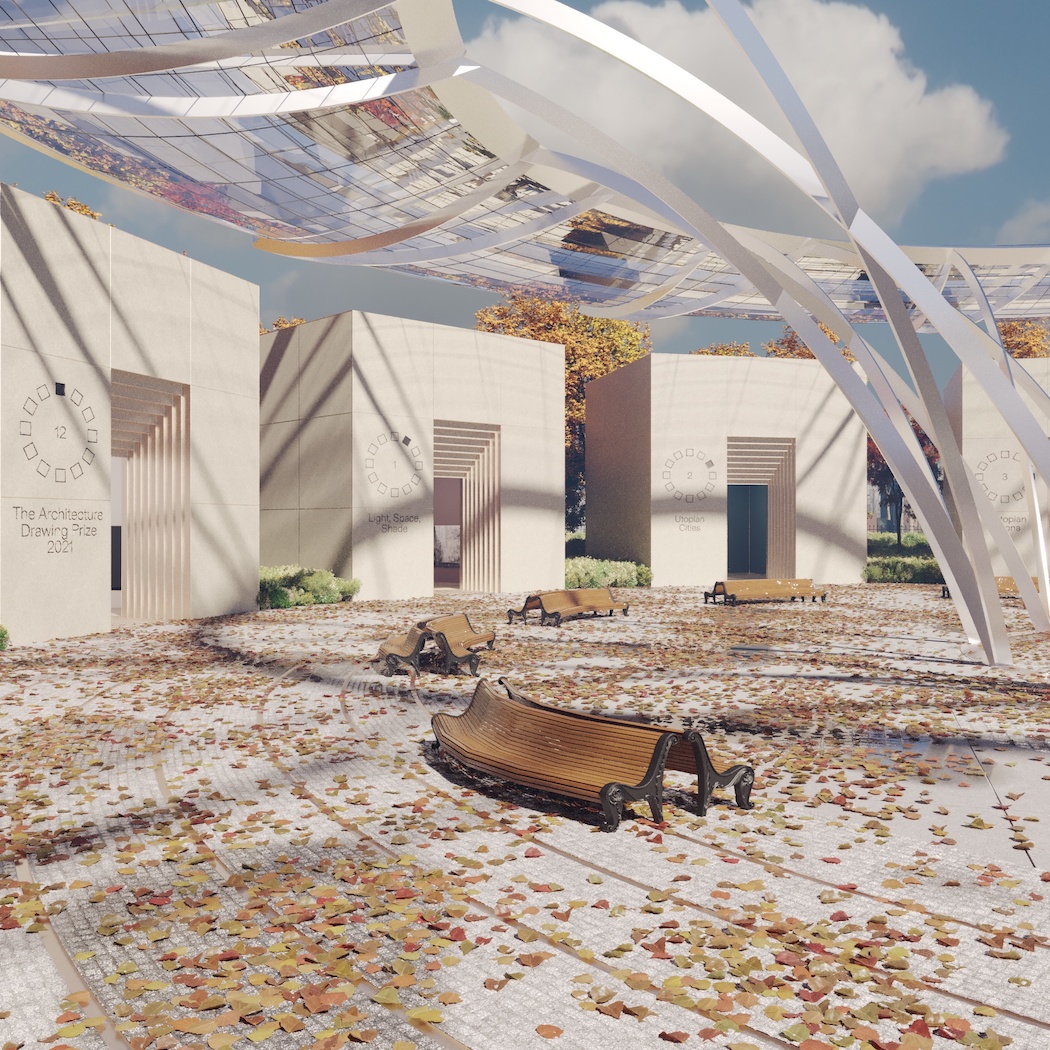 The virtual retrospective, designed by Make Architects
The Architecture Drawing Prize 2021 Exhibition runs from 20 January to 19 February 2022 at Sir John Soane's Museum, London. The virtual retrospective exhibition can be viewed here
---