The Mindcraft Project's new interactive show features the work of ten inventive designers and studios from Denmark
The Mindcraft Project, a platform for explorative and experimental Danish design led by Copenhagen Design Agency, has launched new digital exhibition. Featuring ten designers and studios from Denmark, the virtual exhibition aims to showcase forward-thinking and conceptual design approaches blended with craftsmanship and material knowledge.
The exhibited projects include Stine Mikkelsen's In-tangibles (2021) – three hand-formed items created from crushed stone and natural fish glue – which explore the emotional resonance objects can have within our daily lives. The shapes of the objects are inspired by rarely used, yet emotionally significant keepsakes from Mikkelsen's own family: a candy bowl, a brooch and a sleigh bell.
The striking blue Textile Veneer (2021), by architect and designer Else-Rikke Bruun, is also a highlight. Described as 'a flexible piece of spatial furniture', the birch plywood piece is inspired by traditional textile weaving and realised using contemporary CNC milling technology. The plywood strands slot together in an undulating pattern, without the need for screws or glue.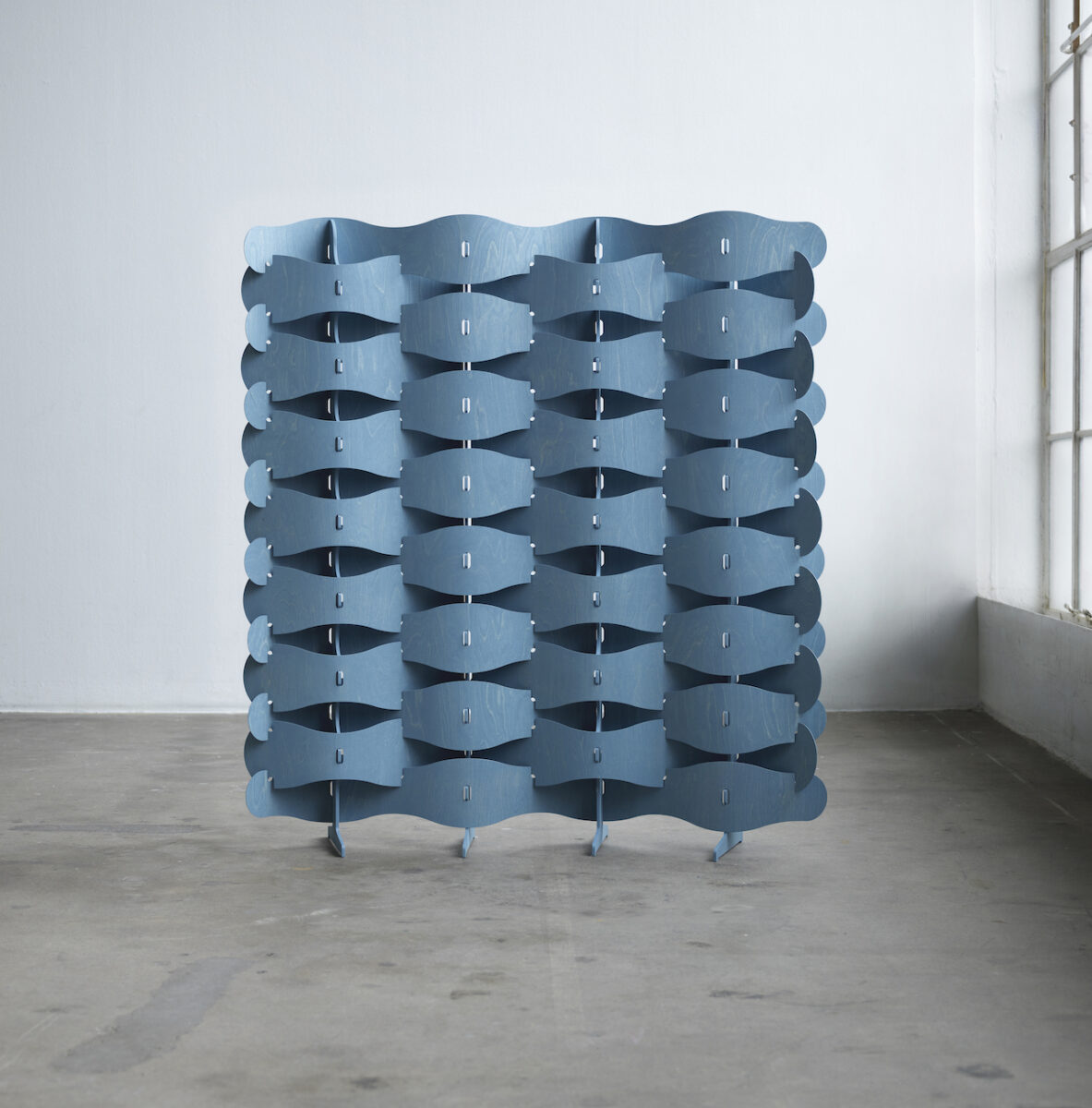 Copenhagen-based 3D printing studio 91-92, meanwhile, presents a series of objects (Ctenophora Vase, Echinoidea Bowl, Morning Dip Side Table, all 2021) inspired by the fluid forms of sea creatures and made using only recycled PETG or PET material. The series forms part of an ongoing exploration into the role of 3D printing in a more sustainable production model that sources locally, utilises material waste and reduces energy consumption.
Other designers featured in the show include: Archival Studies, Bahraini—Danish, Frederik Nystrup-Larsen & Oliver Sundqvist, Kasper Kjeldgaard, Mette Schelde, Rasmus Fenhann, and Stine Bidstrup.
'In these critical times there is an urgent need to find new solutions,' say Anders Kongskov and Kristian Kastoft, co-directors of The Mindcraft Project. 'We believe that artistic and experimental design practices serve as fundamental research in society, inspiring to new ways of thinking, making, consuming and living.'
Photography by Anders Sune Berg. The digital exhibition is now live on mindcraftproject.com
---