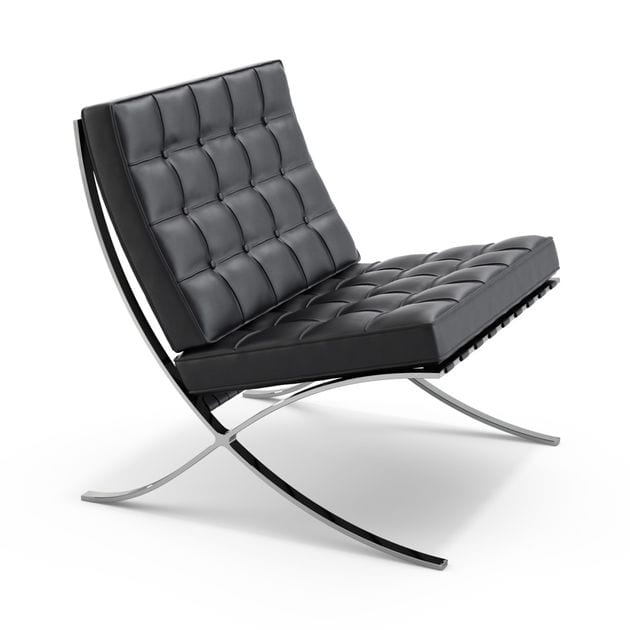 The Barcelona Chair is one of the most recognisable and iconic designs of the last century. Still frequently used in interiors, the chair epitomises elegance and embodies its creator Mies van der Rohe's famous maxim "less is more"
This distinctive chair was designed by modernist titan Mies in 1929 in collaboration with fellow German architect and designer Lilly Reich, a long-time colleague and felow modernist.
It was originally created for Mies's German Pavilion for the 1929 Barcelona Exposition, which has become known as the Barcelona Pavilion. Mies sought to create an object that complimented his pavilion's radical open design and free-standing walls. 
He pointedly designed a lounge chair with no arms and a wide seat. The resulting chair was deliberately unornamental in look, yet was highly sophisticated and luxurious.
Unlike many of his Bauhaus contemporaries, who were focused on pared-down design for the everyman, Mies designed the Barcelona Chair with royalty in mind. He knew that the king and queen of Spain would be visiting the pavilion, and thus he endeavoured to make a seat fit for a monarch.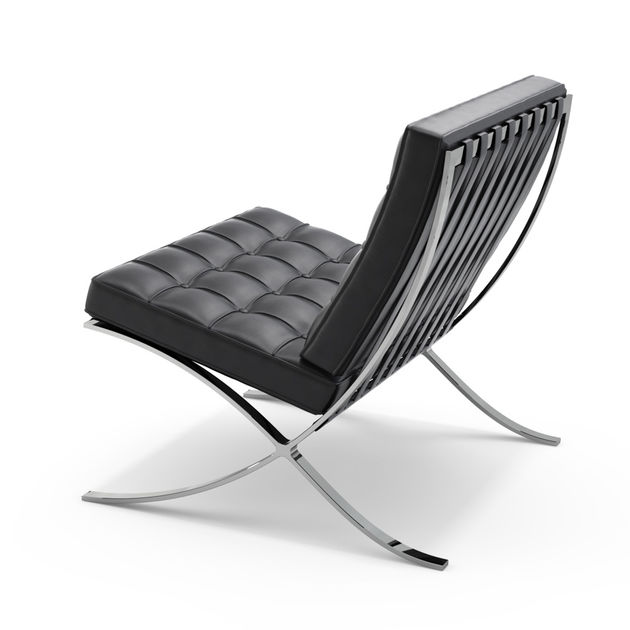 The design was inspired by ancient Egyptians and Roman folding stools – known as a curule chairs – and by neoclassical seating from the nineteenth century. 
In profile, two chrome-plated steel curves cross in a distinguished X under the seat. The back rest and front legs in a single arch crossing the s-shaped curve of the back legs and seat. The seat itself is artfully cantilevered. 
The seat and back rest feature a neat grid of 40 panels, originally upholstered with white pig-skin leather; later versions used bovine leather. 
Only two chairs were created for the Barcelona Pavilion and the chair only went into mass production in the late 1940s when the manufacturing was taken over by Knoll Furniture Company, who still sell the chair today. 
Mies's early, hand-made prototypes found their first permanent homes within Villa Tugendhat, a private residence designed by Mies that echoed many of the elements of the Barcelona Pavilion. The Villa featured two fully glazed facades and a free-flowing open-plan interior. 
The chair, which many agree symbolises Mies's particular aesthetic and attention to detail, remains one of the most recognisable design objects from the twentieth century. 
---