The colourful bamboo structure, titled See Through, is part of the Wander Art trail and responds to the impact of the pandemic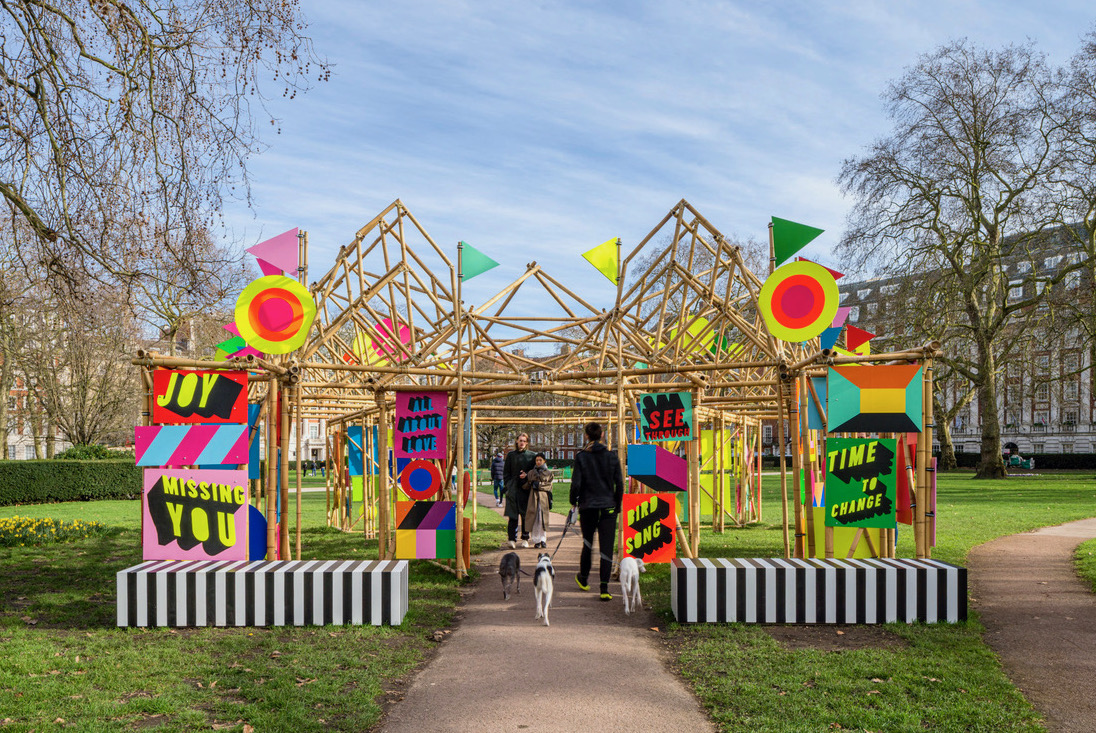 Artist and designer Morag Myerscough has created See Through, a site-specific bamboo installation in Grosvenor Square, London, covered in her signature bright colours, geometric patterns and neon messages of hope, joy and togetherness. Coming at a time when galleries remain shut in Britain, the installation is part of Wander Art, an outdoor art trail throughout Mayfair and Belgravia, curated by Alter-Projects and hosted by Grosvenor Britain & Ireland. 
See Through invites passersby to walk through and engage with it as an experience of positivity. 'Our worlds have closed in and we have time to reflect and be engaged in our lives in very different ways,' reflects Myerscough, commenting on life since the beginning of the pandemic. 'We have had time to appreciate the here and now, connect back to nature, and take a slower place.'
She continues: 'Outside spaces are safer places to be and so we need to occupy them and bring unexpected joy back to the everyday. The structure is a response to these new times: a bamboo structure growing out of the grass bringing instant colour and joy.'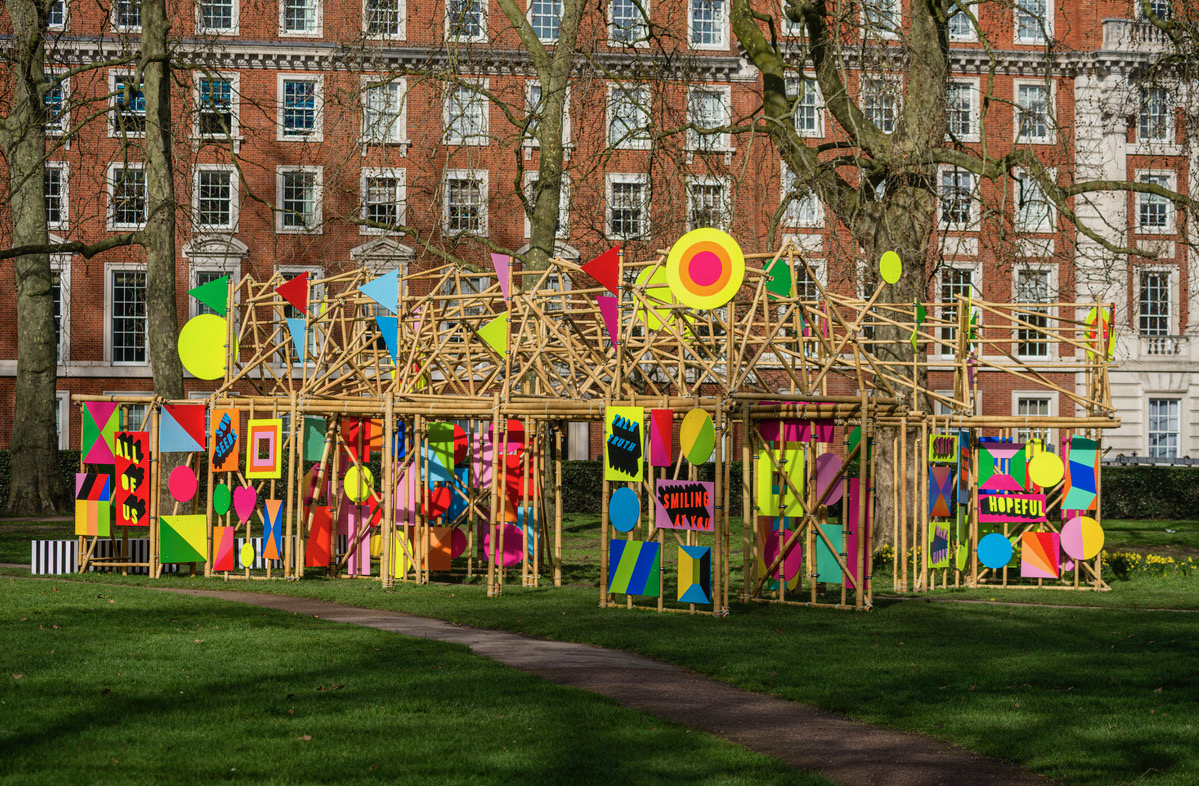 See Through is Myerscough's first-ever installation constructed with bamboo, a material she selected for its strength and flexibility but also its sustainable properties. Myerscough also used ply offcuts for the installation which she had collected over the years in her studio.
Wander Art features site-specific sculptures, installations, and murals from artists and designers including Fernando Laposse, Richard Woods, Yinka Ilori, Emily Forgot and Andres Mendez. The installations will remain on show until June 2021.
Photography by Gareth Gardner
Get a curated collection of architecture and design news like this in your inbox by signing up to our ICON Weekly newsletter
---