Return to Slygo at London's NOW Gallery celebrates the menswear designer's Jamaican-Scottish roots and love of music in a multi-sensory installation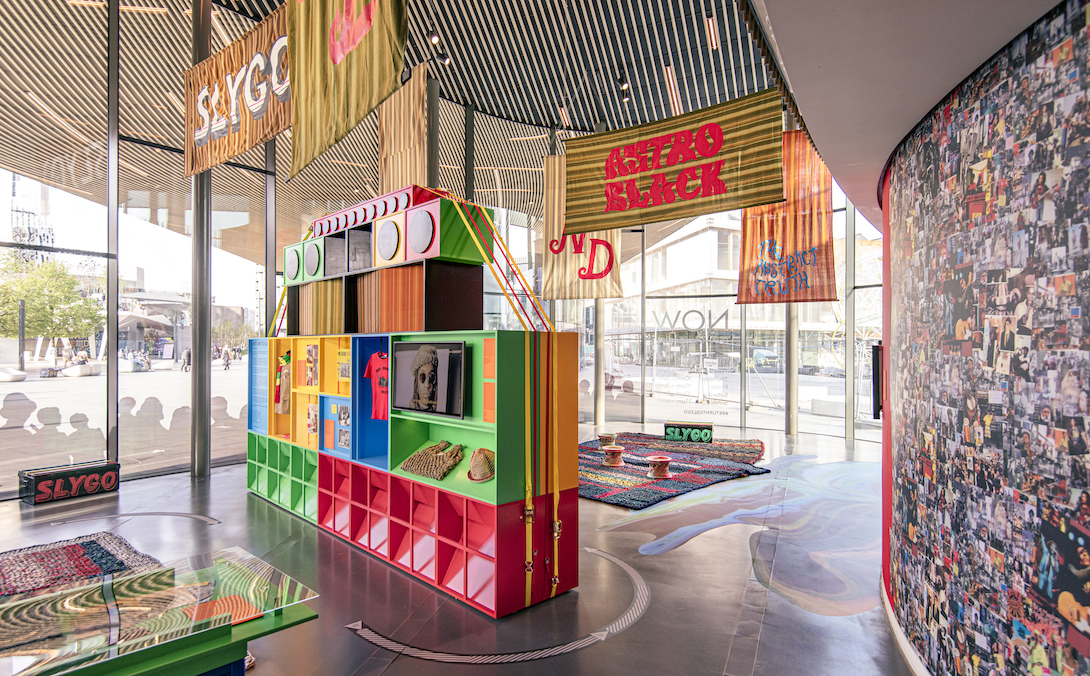 London's NOW Gallery, located on Greenwich Peninsula, has opened an immersive exhibition dedicated to the creativity and passions of young menswear designer Nicholas Daley. Return to Slygo celebrates London-based Daley's Jamaican-Scottish roots and his passion for music in an installation that reflects the designer's core values of community, culture and craftsmanship.
The gallery space has been transformed into a colourful and welcoming environment. Three large bespoke woven carpets on the floor – referencing the woven fabrics Daley uses in his collections – invite visitors to sit down, encouraging relaxation and conversation. Fabric banners hosting logos and messages hang from the ceiling, designed in collaboration with illustrator Gaurab Thalki. 
Mixing archive imagery, family photos and iconic reggae club T-shirts among other elements, the exhibition becomes a kind of moodboard representing Daley's diverse influences and design inspirations, much of which is displayed on a central multicoloured structure resembling a carnival soundsystem.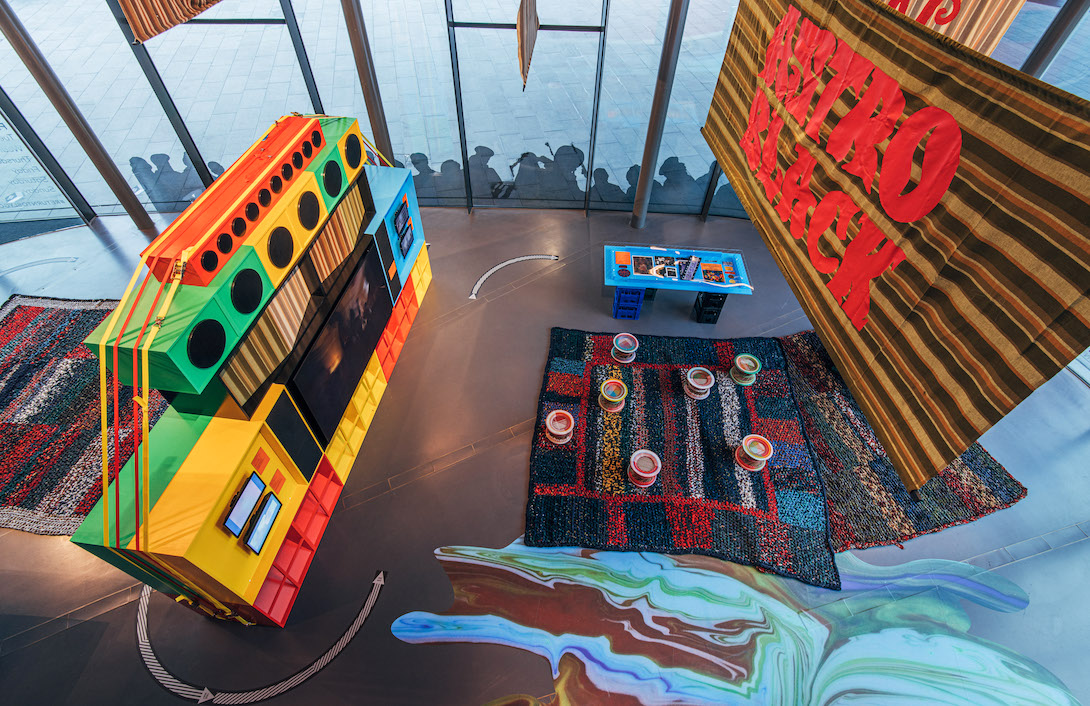 Family is a key element in the exhibition and Daley's is honoured throughout, making clear the powerful influence his upbringing had on his approach to fashion – as well as musical tastes. His parents ran one of the first reggae clubs in Scotland from 1978 to 1982.
Two films by filmmakers Joseph Dunn and Akinola Davies Jr are on show: A Knitted History spotlights Daley's influences and the knitting skills and craftsmanship he learnt from his mother; Return To Slygo is a tribute to the designer's musical connections and explores a musical interchange between black British artists from different generations. 
Daley launched a fashion collection in 2019 called Slygo; that, the film and the current exhibition are all references to his father's former DJ alias, Iman Slygo System. The collection featured a reproduction of 'The Reggae Klub' T-shirt made by his parents, which is now on show in the exhibition.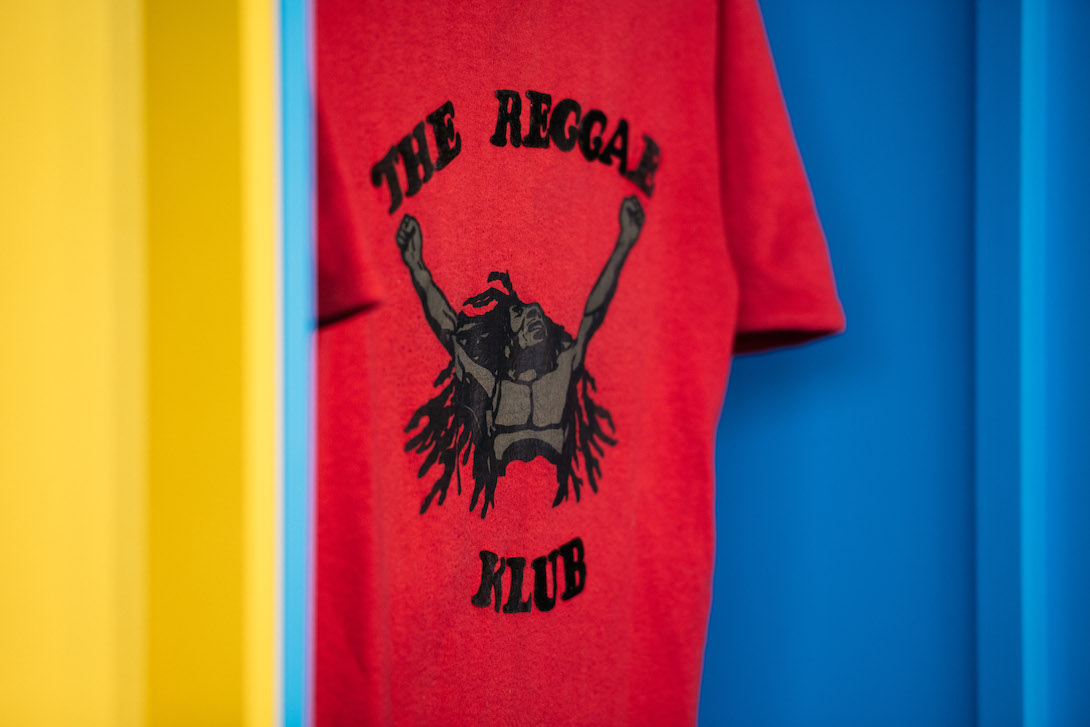 Music is played throughout the show, including a playlist curated by writer and musician Nabihah Iqbal; visitors also hear a recording of Daley's parents reminiscence about the significance of reggae on life.
An exclusive zine has also been produced for the exhibition, with all sales profits going to Tomorrow's Warriors, a music education and artist development organisation. 
Return to Slygo is open at NOW Gallery until 4 July 2021
---