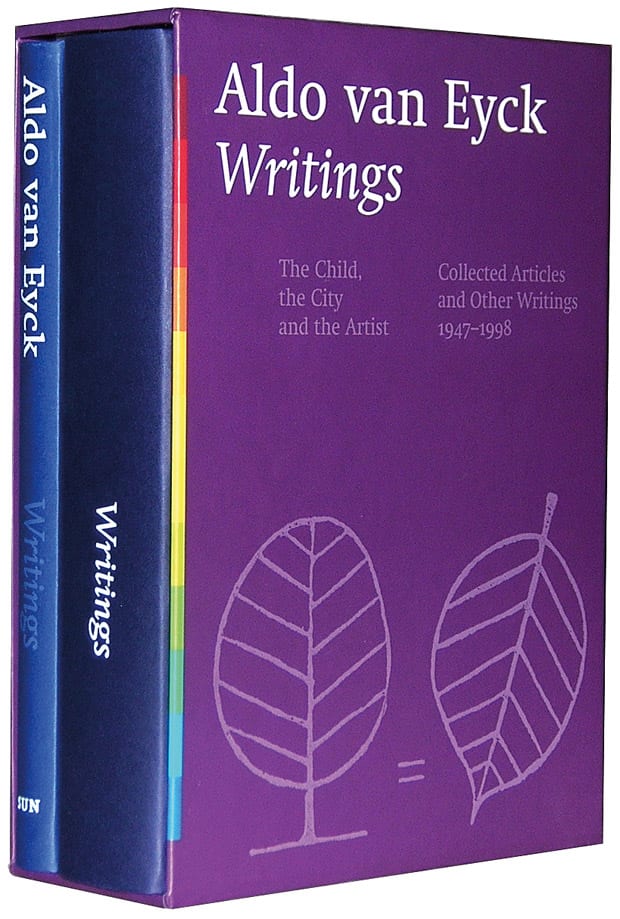 words Justin McGuirk
At the heart of Aldo Van Eyck's writings is an ideological conviction that what we build should reflect the human spirit, writes Justin McGuirk.
There is probably only one practising architect today to have unleashed as many written words on us as Aldo Van Eyck did before his death in 1999. Rem Koolhaas can give his fellow Dutchman a run for his money, but you couldn't get two more different writers: one passionately engaged, the other dispassionately analytical. And it is precisely the difference between them that makes this twin-volume set of Van Eyck's collected writings worth commenting on, because it highlights what I would say is lacking from contemporary architectural discourse.
Van Eyck is best known as part of Team 10, the group of young Turks, including the Smithsons, who challenged the rationalism of Le Corbusier in the late 1950s and brought on the break-up of CIAM, the incubator of official modernist doctrine. He only completed a handful of buildings, including the influential Municipal Orphanage in Amsterdam, but he made up for it by designing more than 700 playgrounds in that same city. Kids, you see, were central to Uncle Aldo's vision of a humanist architecture. The slimmer of the two volumes here is his previously unpublished book, The Child, the City and the Artist (written in 1962), in which he writes of cities: "If they are not meant for children they are not meant for citizens either."
It's difficult to think of a contemporary architect quite like Van Eyck simply because of the intensity of his engagement with culture. He was immersed in the art world of the post-war years, designing shows for the Cobra collective and even giving speeches on the artists Constant, Appel and Corneille. Born in Holland but educated in England, Van Eyck wrote in both Dutch and English with variable success. At times he was an awful writer, spinning out impenetrable sentences that go on forever (I'd give you an example but frankly I haven't got room).
Still, he had a talent for the maxim. If he'd written nothing else, then he should be remembered for this skewering of modernism's abstract rhetoric: "Whatever space and time mean, place and occasion mean more."
Van Eyck was trying to recast modernism in specific, human terms. He felt the Bauhaus had had a pernicious influence on the design of, above all, housing. In a heartfelt letter to the architectural historian Siegfried Giedion he writes that Walter Gropius "represents the tyranny of dullness, mediocrity, non-creativity, pseudo-humanity" – the sensitive type he may have been, but he pulled no punches.
Essentially, what interested Van Eyck was how we live, and in his view, functionalism was not particularly good for the spirit. His alternative models, interestingly, were based on his studies of indigenous housing in sub-Saharan Africa and Mexico – primitives and children seemed to hold all the answers.
In these letters, articles, manifestos and even poems, Van Eyck makes a heartfelt case for his humanist ideals, and there is a clear sense that he believed he was fighting the good fight. It's that ideological conviction that is so rare today. Nowadays, we might worry about the environmental impact of our designs – perhaps – but not about whether they best reflect the essential spirit of man. That sounds highfalutin, yet Van Eyck was aiming to do no less. The various logics pursued by our own avant-garde – formal, mathematical, biomorphic, data-driven – all have potent potential, but none of them ask "What's best for man?", let alone "What's best for kids?"
Aldo van Eyck: Writings, Sun Editions, £60
www.uitgeverijboom.nl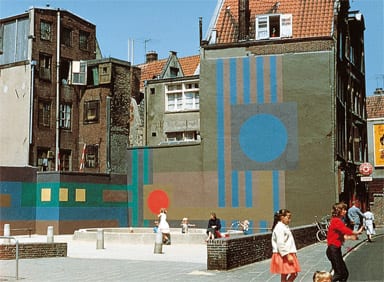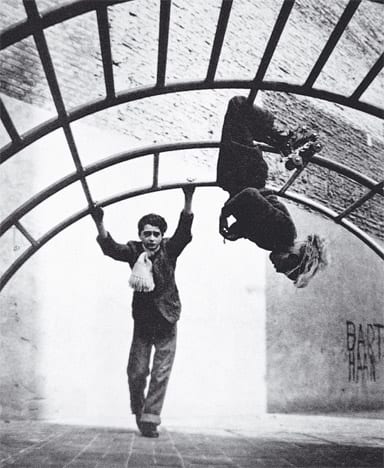 ---