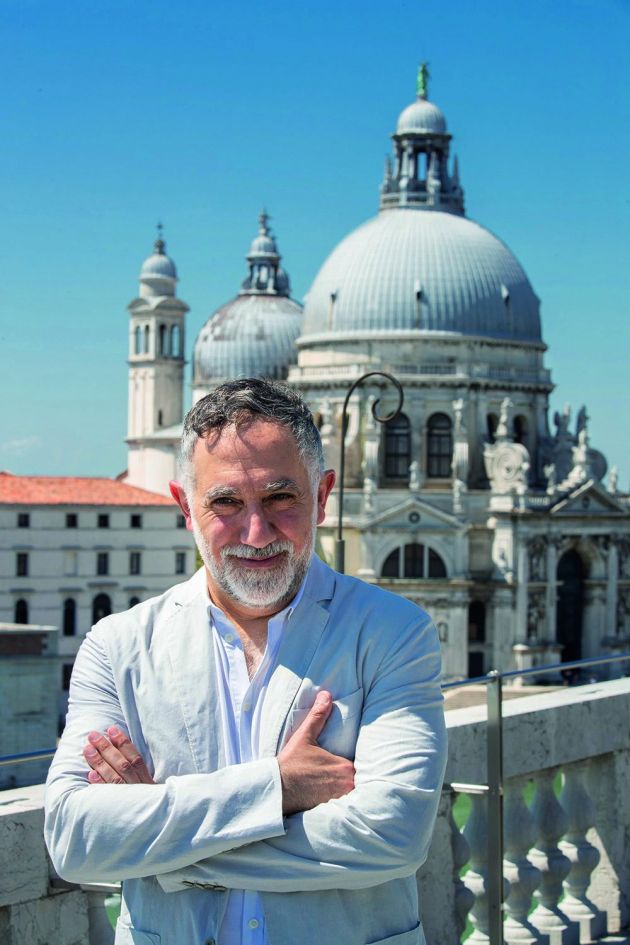 Hashim Sarkis. photo by Jacopo Salvi, courtesy of La Biennale di Venezia
Icon editor Priya Khanchandani speaks to the exhibition's curator and dean of the School of Architecture and Planning at the Massachusetts Institute of Technology Hashim Sarkis.
Architecture's greatest show in Venice will go on as planned, despite Italy's current outbreak of coronavirus. It will explore the capacity of architecture to absorb to accommodate and encourage people to come together in times of increasing economic inequality and political polarization. Curated by architect and academic Hashim Sarkis, the biennale will investigate how the profession can act as a 'convener and a custodian of the spatial contract'.
Priya Khanchandani: Why did decide to post the question 'how will we live together?
Hashim Sarkis: The question is at once an ancient one and an urgent one. It is also as much a social and political question as it is a spatial one. Aristotle asked it when he was defining politics and he came back to propose the model of the city. Every generation asks it and answers it differently. More recently the Rapidly changing social norms, the growing political polarization, climate change, and the vast global inequalities are making us ask this question more urgently and at different scales than before. In parallel, the weakness of the political models being proposed today, compels us to put space first, and perhaps like Aristotle, to look at the way architecture shapes inhabitation for potential models for how we could live together.
PK: How can architects encourage us to connect with one another better?
HS: Architects are conveners. This is inherent to what architects do. The architect, by contract, synthesizes and coordinates among different fields and professions and represents them in front of the client. She is the custodian of the contract. In order to make a building and build it, architects have to bring together and coordinate among different parties. But beyond that, architecture, in a very evident way, suggests possible social organizations through the way it organizes, sequesters, and connects spaces. It also shapes the monuments, the memories, and the expressions of societies and groups and creates a common language with which they shape, debate, and communicate their experiences and cultures.
Biennale's Central Pavilion. Photo by Francesco Galli, courtesy of La Biennale di Venezia
PK: What is the scope for architecture to take on this challenge in an age of digital spatiality and communication?
HS: We have tried, and continue to invent, different means to connect with one another. But somehow, the more technologies and media we invent to achieve that, the more the interpersonal personal spaces that architecture provides become more meaningful. This does not mean that these two kinds of spatiality are mutually exclusive, or that 'this will kill that.' To the contrary, we live in an increasingly interwoven space between the virtual and the real and the exhibition highlights the potential of such hybridity.
PK: Which pavilions are you looking forward to seeing most and what do their entries entail?
HS: As you know, when it comes to the national pavilions, each country has its own selection process that is independent of the curator. I do like this separation because it allows each country and its national pavilion curator to interpret the theme differently. It gives more diversity to the Biennale and more dimensions to its theme. There are many new voices this year, and I am eager to hear what they are going to say. There are also countries that join the biennale for the first time. I am looking forward to welcoming them along with and among the rest.
The opening of the Venice Architecture Biennale has been postponed due to the coronavirus outbreak in northern Italy and will now take place between 29 August and 29 November 2020
---