The sculptural 'Loop of Wisdom' is designed by the Dutch practice to catalyse an evolving neighbourhood in the Chinese city

Words by Hugh Metcalf
Commissioned to conceptualise the first building of a new neighbourhood in Chengdu, China, multidisciplinary design firm Powerhouse Company created the Loop of Wisdom – part exuberant landmark, part practical addition to its new community. 
Atop two connected buildings, which are to act as an information centre and technology education centre, a circular, 698m-long walkway has been created. The bright red structure demands attention, and purposefully so – the building is a beacon for residents of this new Sichuan district. 
The naturally undulating landscape of the site inspired Rotterdam-based Powerhouse Company to take a different design direction. Instead of levelling the site's hills and gentle gradients, the design firm created a structure that reflected the natural topography.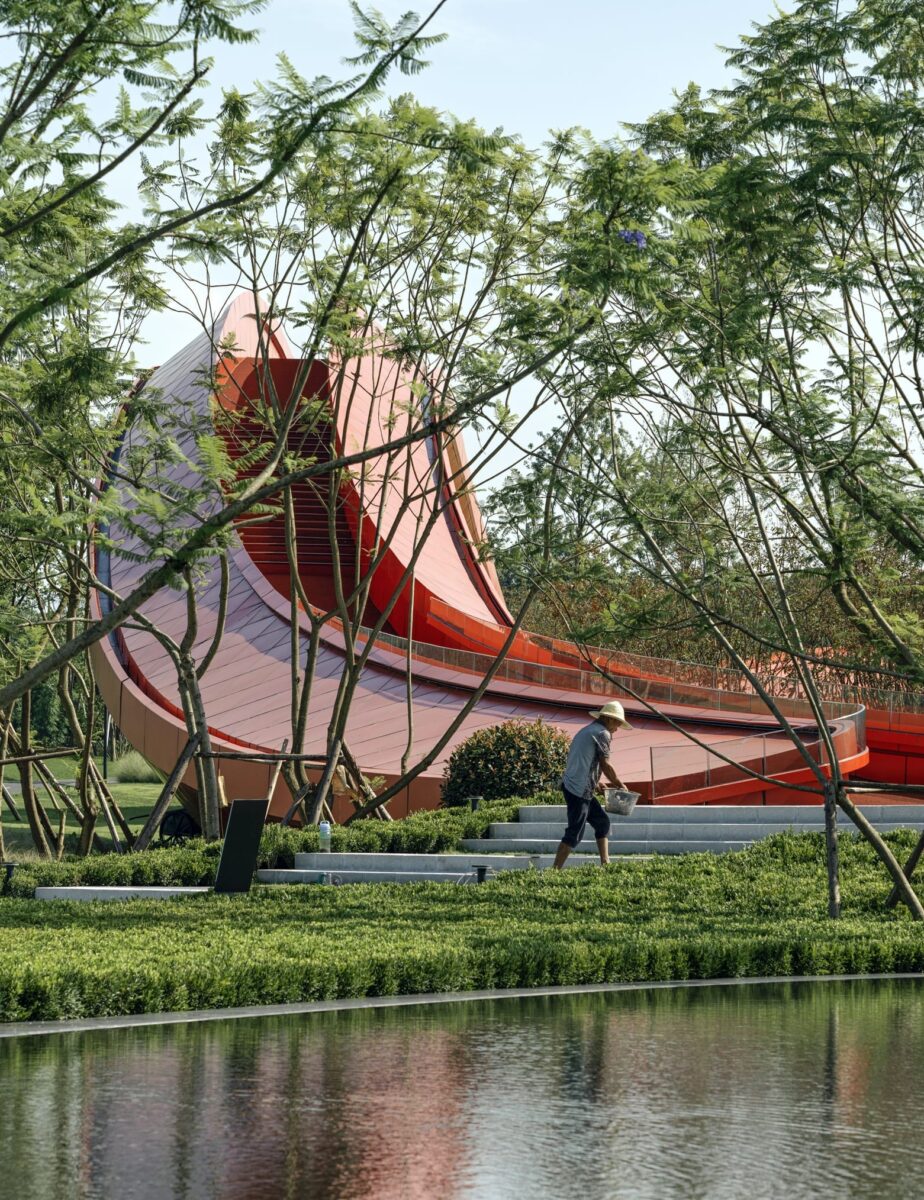 'We wanted to work with the landscape rather than ignore it, so we used it to create an elegant, soft form,' says Stijn Kemper, partner at Powerhouse Company.
The walkway matches these undulations, rising to 25 metres and offering views out over green spaces, as well as the distant mountains which circle the Chengdu Plain. The surface of the walkway is rubber asphalt, commonly used for athletics tracks, which means that runners, as well as walkers, can adopt the building into their daily routine.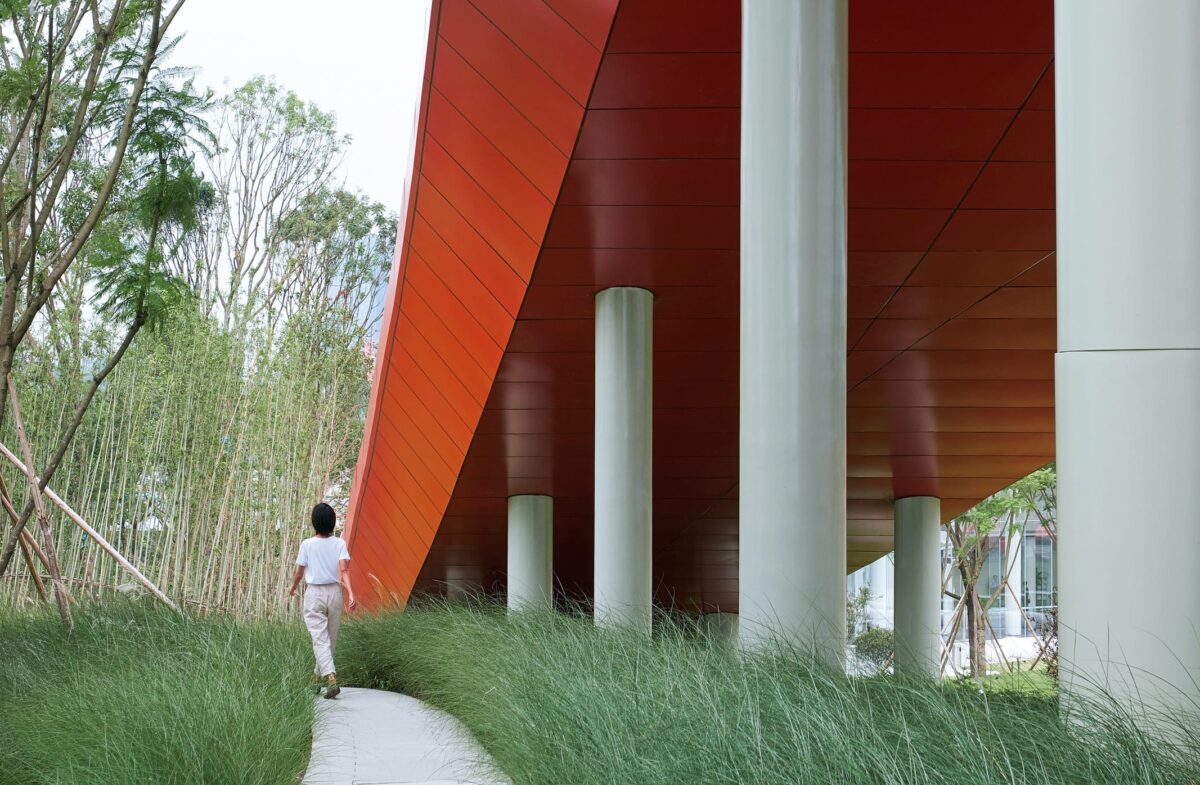 The building was constructed in under a year, but what was originally intended to be a temporary building that acted as a base for the construction of a new neighbourhood has become something more permanent – a landmark for a new community.
The second phase of life for the Loop of Wisdom is as a library and sports centre with an Olympic-sized running track and, eventually, a new school built on a neighbouring plot, retaining the building's role as a focal point of the community.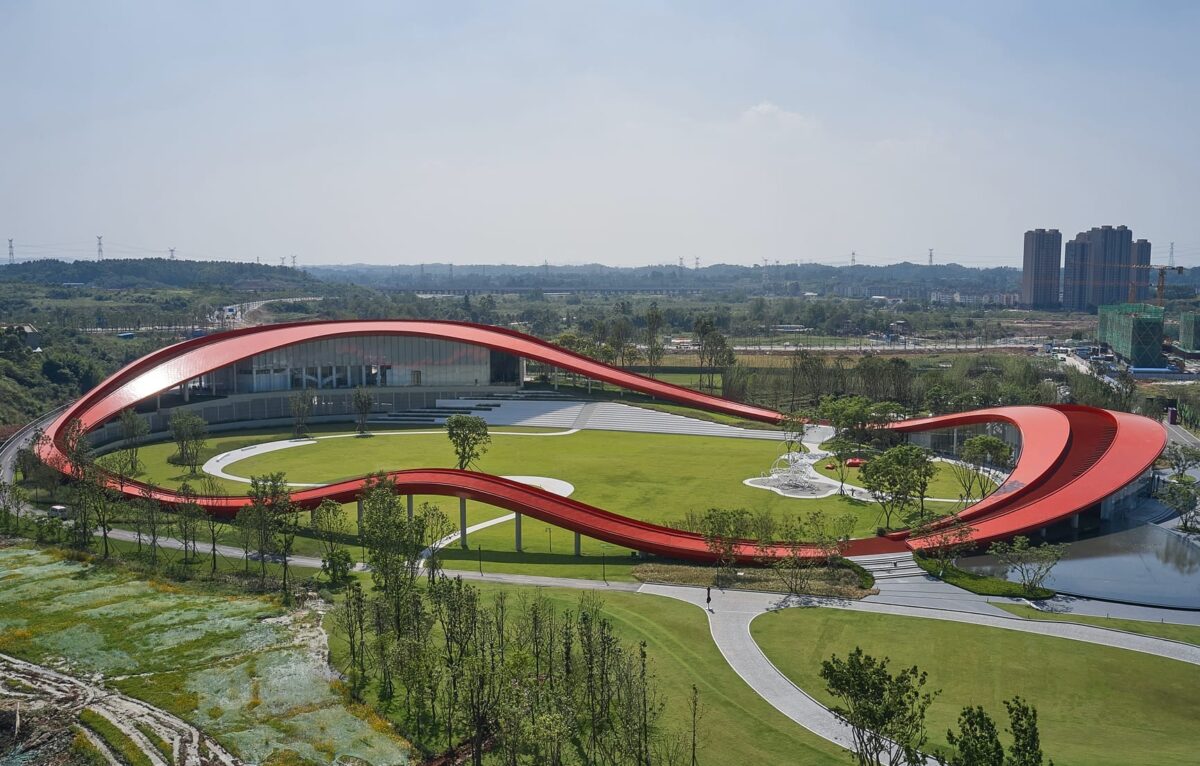 Photography by Jonathan Leijonhufvud
---