From bold geometrics to subway-inspired style – this year's tile trends offer plenty of creative wall options
PROMOTIONAL FEATURE
A new decade is a great time for a fresh start. Ceramics have been growing in popularity over the past few years, with kitsch options of old replaced by innovative new ways of incorporating them into a building design. Apart from the perennially popular, what's set to top the tile world in 2020?
Be bold with blending
Tile blending really started to take off in 2019 and is set to be one of the firmest trends into 2020. Blending different colours of the same-shaped tile on a single wall can give a gradient of light and shade, or you could opt for different styles of floor and wall tile in the same room to zone it.
Alternatively, provide a striking contrast by using one style of tile on the floor and another on the walls – something that can work to great effect in bathrooms.
Matt and monochrome
While a glossy finish can be useful in low light rooms and in certain Victorian-inspired schemes, matt and monochrome designs are appearing more frequently.
While simple black and while kitchen tiles are a classic choice, the latest styles tend more towards the dramatic and geometric. What was once the preserve of feature walls or splashbacks are now writ large all over the floor, making a real statement, whether in a restaurant or residential space. In hallways large or small, monochrome floor tiles are still a popular choice.
Go big
Another trend expected to continue into 2020 is that of tiles becoming ever larger – especially floor tiles. Larger tiles allow you to blend areas seamlessly, whether from one room to another, or to join an outdoor space with an indoor terraced area.
Bigger tiles come in an increasing range of finishes too, from porcelain and glass to ceramic and quartz. They not only lend a sense of space, they also give you a neater finish as there are fewer grout lines to contend with.
Get experimental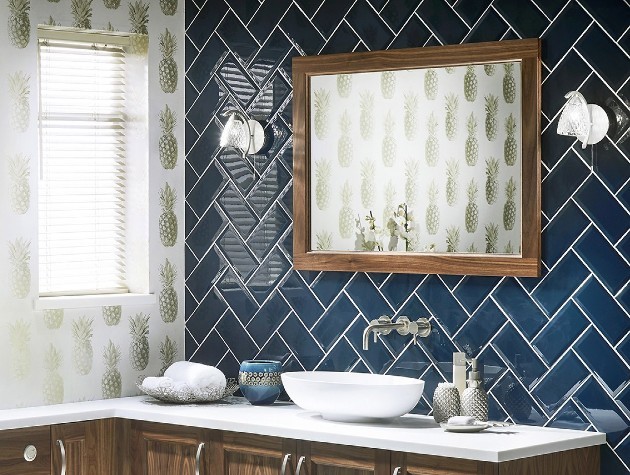 One look that isn't going anywhere is that of the metro or subway tile, especially popular in washrooms. However, they've evolved from providing a separating border or feature to taking over entire walls. Expect that evolution to continue as people experiment with fresh layouts using these versatile tiles. The popular style is now appearing in herringbone patterns and with colour contrasts – creative takes on a tile with heritage.
Explore more of the latest tile styles for 2020 and beyond with Crown Tiles' comprehensive range.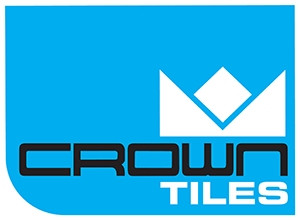 ---