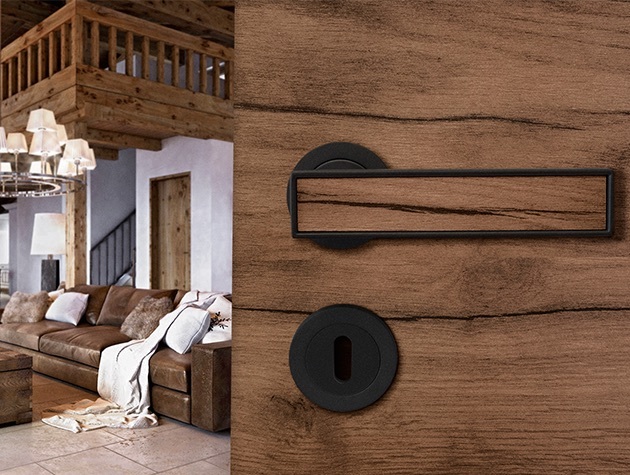 Family-run business KARCHER DESIGN has made a name for itself creating door handles that win international awards and get specified for projects around the world. This year, the Montana ER54 will be among the products KARCHER DESIGN shows at booth G6B at 100% Design, which takes place at Olympia London from 18-21 September 2019.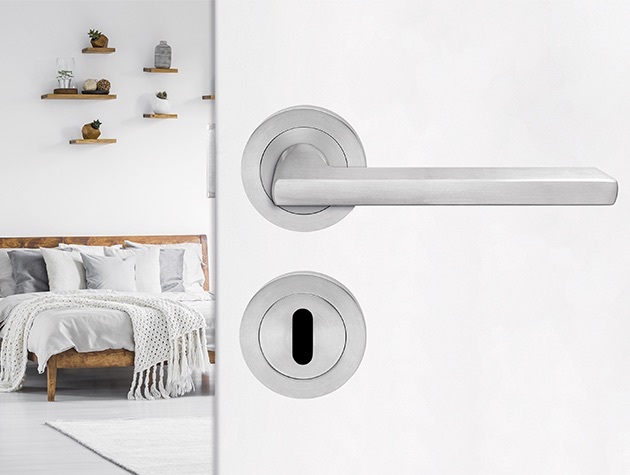 The new Design Modell Montana ER54 by Karcher Design
KARCHER DESIGN has created a refined handle with a softly rectangular shape. The rounded edges provide comfort for the user. The reduction to geometric shapes makes the door handle appear elegant and timeless. As with the other three-part handle models from the brand, the Montana ER54 also features three-part rose technology that offers stability and a quality finish.
One door handle – more than 100 possibilities
Other products on display include the inlay door handle, Torino R53. The slight recess incorporated in the casting allows for inlays in a range of colors and materials, such as the newest arrivals, made of white and black glass. Thanks to its round neck connected to a cuboid-shaped handle it perfectly matches round as well as square escutcheons.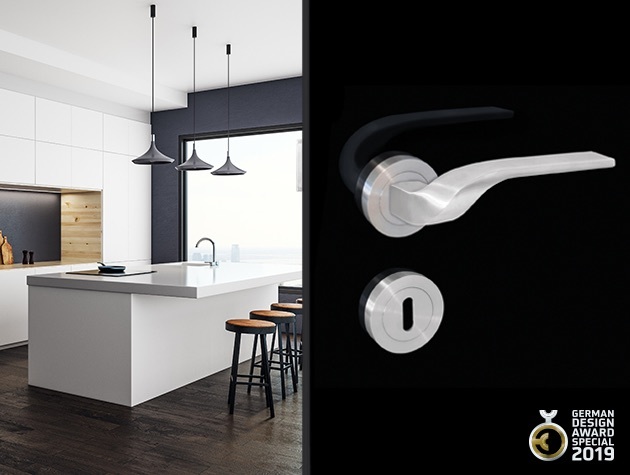 German Design Award Winner Las Vegas ER87
The ER87 Las Vegas, designed by Itamar Harari and winner of the German Design Award, is more rounded, with a futuristic look lent by its flat, curved shape. It will be displayed alongside its match, the ER88 Nevada. It looks like the handle is spinning around its own axis. In addition, the end of the handle is curved downwards and becomes flatter. Just like the Las Vegas design, the door handle Nevada is defined by its rounded and curved shape, designed to offer a pleasing finish and enliven a range of projects. The shape offers an ergonomic finish, designed to fit comfortably in the user's hand. Las Vegas, a lever handle, is the fourth project in which Karcher Design has cooperated with the designer Itamar Harari, a specialist in architectural and industrial design.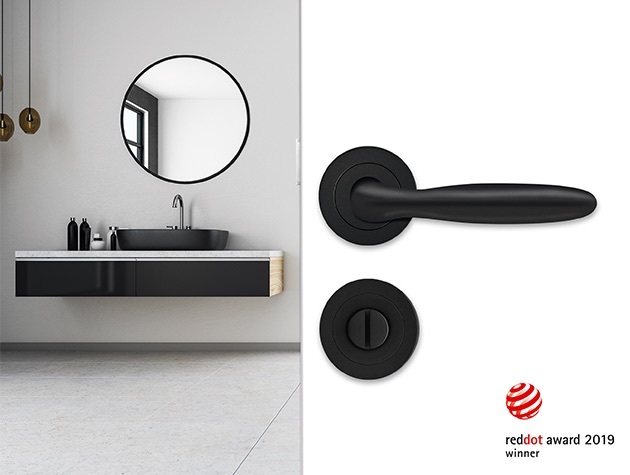 Red Dot Award Winner: The Cosmos Black finish
KARCHER DESIGN is also proud of its finishes, particularly its award-wining colour, Cosmos Black. This finish was awarded the coveted international Red Dot Award 2019 in the category Product Design – Materials and Surfaces. Among entrants from 55 countries, who submitted more than 5,000 products, KARCHER DESIGN emerged triumphant. 'Thanks to its both modern and elegant appearance, products coated with Cosmos Black can be used in a range of applications,' the Red Dot Jury 2019 concluded.
KARCHER DESIGN´S Cosmos Black product range was also named a winner at the Muuuz International Awards 2018, a ceremony that celebrates the best in architectural and decorative design. The style's scratchproof finish is resistant to tarnishing and the powder coating provides a smooth, stone-like finish that's warm to the touch.
Visit KARCHER DESIGN at 100% Design, booth G6B, and become part of our @karcher_design community on social media.
---