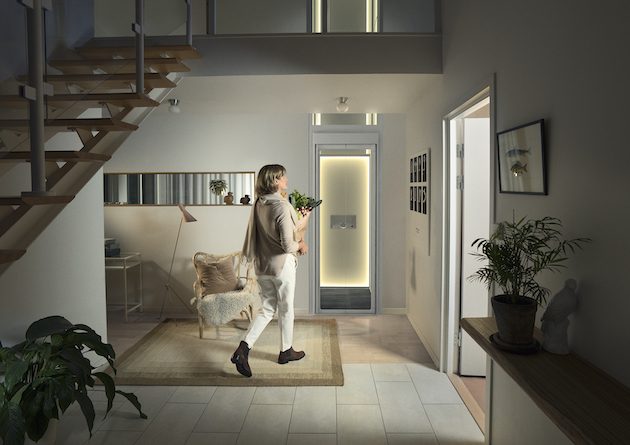 Aritco Home Lift. Image courtesy Aritco
A new website is helping designers who want to learn more about how having a home lift at the heart of a design can transform a modern living space.
Breaking away from the stairs being the conventional core of every home, the domestic lift price-comparison site Home Lift Experts tackles all of the prominent questions surrounding how a fully operational lift can sit naturally in a home environment as well as providing a comprehensive domestic lifts buyers guide on model selection and the installation process.
If you are looking for luxury high end, the site has options for the ultimate lifestyle lift by a brand called Lifton. Blending functionality with stunning design, these types of lifts are for a family who simply cannot compromise on style.
Ever popular with interior designers, the premium home lift offered by the Home Lift Experts site fit naturally into the home environment and with its ergonomic profile and neutral colourway, the lifts can be admired and then blend seamlessly into the surroundings.
Image: Stiltz Duo Vista Home Lift
Another provider detailed on the site is well-known manufacturer Stiltz, who specialise in domestic lifts. This company offers a lift which is designed for 'everyday living'. Compact yet spacious, it can be installed in virtually any location in the home thanks to its special features. It acts as ideal alternative to a stairlift.
If you are building multi-floor lifts into a project, Home Lift Experts presents lifts from Artico. The lift company bases its concept in the Scandinavian principal of simple design combined with high technology. This award-winning manufacturer of platform lifts and home lifts supply lifts for both the public and private market all over the world.
The Home Lift Experts aim to match the best lift for the project based on budget, style and size of the lift – and whether multi-floor use or wheelchair accessibility is required. With sales of home lifts in different shapes and sizes on the rise in the UK, it is clear this new site can help finding the right lift for the user simpler and easier.
This is an advertorial feature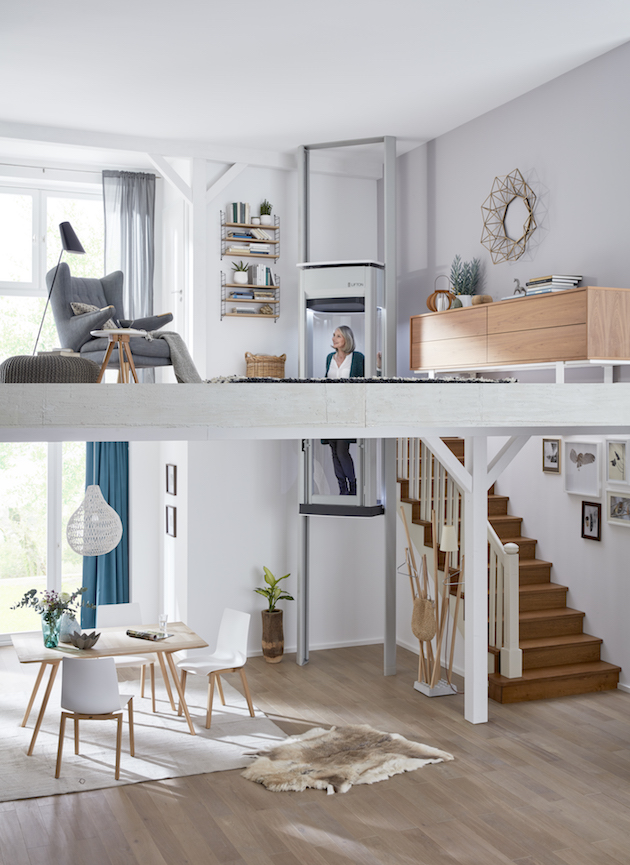 Image: Lifton Home Lift
---