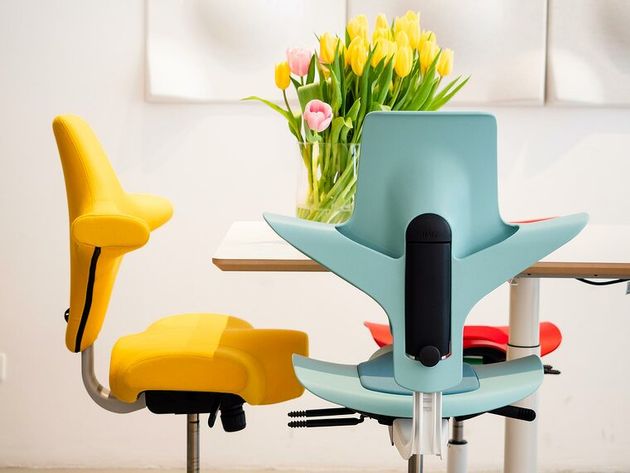 HÅG Capisco 8106 and Capisco Puls
Premium furniture designers Flokk have partnered with Michael Sodeau Studio on the redesign of their Central Street Showroom, set to launch at Clerkenwell Design Week 2019.
The showroom design may be new, but the partnership was already proven – Sodeau worked with Flokk brand Offecct back in 2016 to design the Oyster easy chair and the Archipelago island table. It was the success of these two ranges, plus the other widely celebrated works by Sodeau's studio that saw Flokk approach him and the team for the redesign project.

Oyster by Michael Sodeau
The new design has revitalised the showroom with bold, bright fabrics across established pieces such as the Offecct Lucy sofa system, Murano easy chair and Carry On stools. The group of Flokk brands are represented in the space, including the RH New Logic which is due to launch later in the summer.
Discussing the project, Sodeau said, "It was important for us to create a blank canvas from which to present the brands Flokk encompasses. We have selected furniture, and created compositions to denote changing, agile work and hospitality spaces. The colours and textures are bold but complementary and act as punctuation points that allow your eyes to move around the space and give a lighter, more open-plan feel."
Bernhard van Ommen, UK Managing Director at Flokk said, "When considering the design for the new showroom it was important that we blended both our Scandinavian heritage with our London home. Working with Michael allowed us to do this and add a fresh view on our Central Street space. We are proud to open our revamped space featuring products from our Flokk of brands."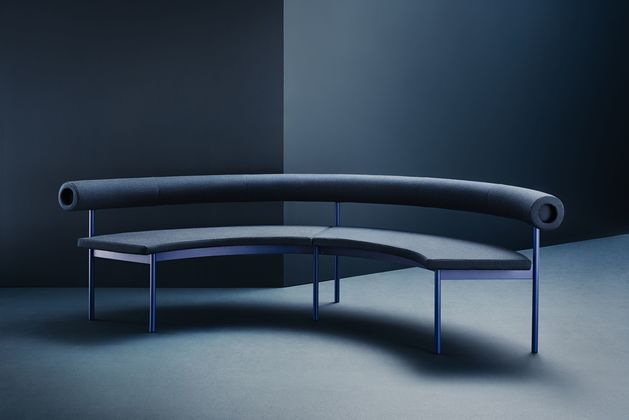 Font by Matti Klenell, photographer Philip Karlberg
As well as the relaunch of the showroom, during the 10th edition of Clerkenwell Design Week Flokk have a plethora of events planned. A partnership with critically acclaimed jewellery maker Ruth Tomlinson will see an atelier constructed in the showroom, allowing visitors a rare opportunity to witness the creation of her unique designs and the tools needed to bring them to life.
There is also the opportunity to be one of the first to try out the RH New Logic chair, fresh from its unveiling at Stockholm Furniture Fair. The chair, which is an improved version of the much-loved Logic range, will be present in the showroom throughout the festival.

RH New Logic
Plus, there's the opportunity to enter the Design Your Own Capisco challenge. This new campaign from HÅG gives budding designers the chance to win their own, unique design on a Capisco chair.
Visit the Flokk showroom at 63 Central Street, London, EC1V 3AF throughout Clerkenwell Design Week, 21-23 May 2019.
Find out more on Flokk's website, call 0208 683 9930 or email [email protected].
---