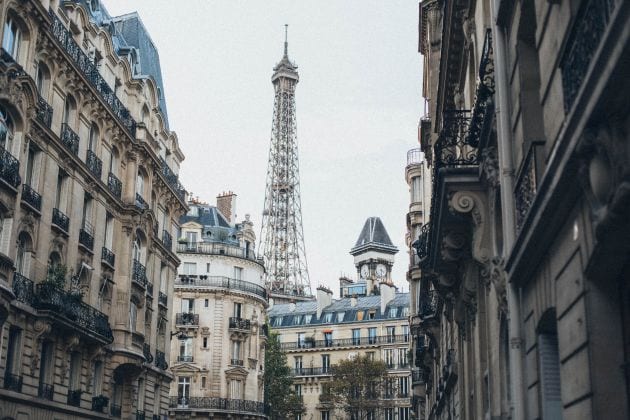 Paris' strict lockdown has seen the streets acquire an eerie quietude.
As the Covid-19 pandemic turns seething metropoles into virtual ghost-towns, Joe Lloyd takes a look at what the post-lockdown city might look like.
A reoccurring piece of digital flotsam during these initial weeks of lockdown has been a slider showing before-and-after photographs of major European cities. It might be the Spanish Steps, the Cour Napoleon or Trafalgar Square, but the formula is always the same: a shot from a few weeks ago in which the plaza teems and seethes with life, and then its present day negative, the monumental space forlorn and abandoned. To those in the earlier photographs, it would have seemed inconceivable that global capitals such as Paris and London would soon come to resemble the barely-populated squares of Girigio de Chirico's paintings.
The Covid-19 pandemic has already changed cities beyond recognition. In London, for instance, businesses have shuttered, transport networks are being run on bare bones, and all but those deemed essential workers have been urged to stay at home. Though regulations elsewhere differ in severity, the fundamental principles remain the same. The amorphous bustle of activities and happenstances known as street life — celebrated by writers from Baudelaire to Benjamin, and evoked (as 'streets in the sky') even by those modernist architects who did much to quash it — has vanished, replaced by distancing and quietude.
Pandemics are anathema to the lifeblood of cities. 'They are anti-urban,' wrote the New York Times architecture critic Michael Kimmelman with characteristic eloquence. 'They exploit our impulse to congregate. And our response so far — social distancing — not only runs up against our fundamental desires to interact, but also against the way we have built our cities and plazas, subways and skyscrapers. They are all designed to be occupied and animated collectively. For many urban systems to work properly, density is the goal, not the enemy.'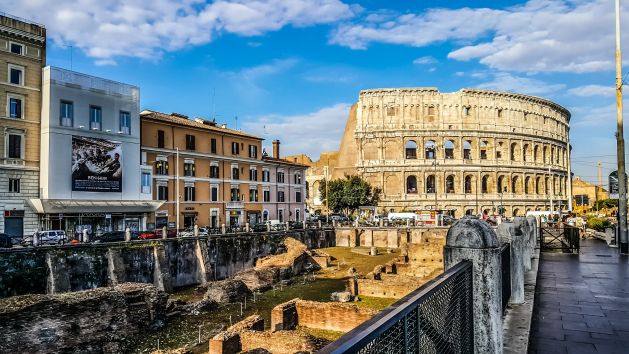 Usually thronged with tourists, Rome now lies silent.
Density has a complicated relationship with the epidemic. Although the physical proximity of urban lives can propagate contagion, cities are also easier to close down than peri-urban sprawl and the wispy trails of rural habitation. Witness the relative success of eliminating the virus, at least for now, in highly-urbanised Taiwan and Singapore. And urban life is not solely responsible for the virus' flourishing. Despite all the photographs of a shut-down Piazza del Duomo in Milan, the initial spread in northern Italy largely occurred in Lombardy and Veneto's smaller settlements; the first recorded case in Germany occurred in a small Bavarian city, carried by an automotive employee who had worked in a factory in Wuhan's outskirts.
There remains an intuitive sense among many, however, that the city is somehow more dangerous: witness the wave of well-heeled urbanites fleeing, like the narrators of the Decameron, to their holiday homes (you know you're witnessing a world-shaking event when Norwegians are ordered back from their beloved summer houses). These often lie in areas that lack cities' more develped healthcare infrastructure, and moving there can deprive local residents of scarce resources.
Post-crisis, in prosperous countries at least, the tightly-packed, centrally-organised and relatively wealthy nature of cities can allow major improvements to be implemented. When Yellow Fever hit Philadelphia in 1793, it promoted the construction of one of America's first water treatment facilities. In London, the Great Stink of 1858 — where an effluence-filled Thames provoked three cholera outbreaks over two months — led directly to Joseph Bazalgette's still-used network of sewers.
It is of course difficult to foresee what long-term changes the Covid-19 will provoke in cities, but there are many plausible possibilities for the next few years. At CityLab, the urbanist Richard Florida has suggested, among other things, pedestrianised streets to promote social distancing, reductions in audience size at cultural institutions, spaced out public transport seats, and frequent temperature checks and health screenings. In China, meanwhile, the increased presence of robots and drones — to transport medical supplies, to disinfect the streets, and more sinisterly to chase people into their homes and track people's health — could see accelerated movement towards the realm of science fiction.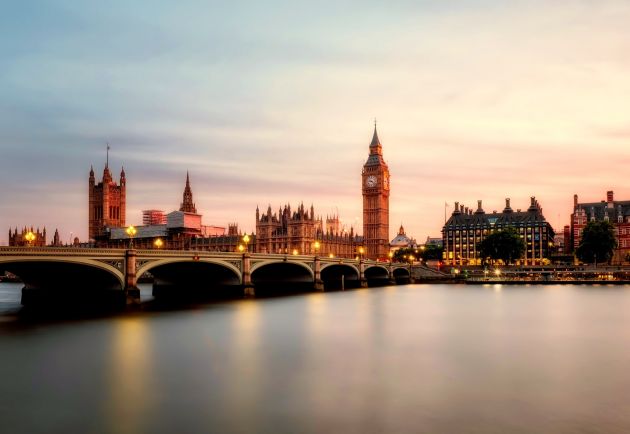 In London, the Palace of Westminster itself has emptied out as MPs work from home.
While authorities have a responsibility to instil changes, some have been driven by citizens. Chief among these is an uptick in cycling. In New York, a single day in mid-March saw a 52 per cent increase in bike bridge crossings than the same time last year, while Bogotá has expanded its already-noted bike lane system. Some of these new lanes come from eating into vehicular roads. Cycling offers numerous benefits in the locked down city: it allows shopping trips to be made more quickly, offers exercise, allows those living away from basic amenities to reach them, and frees up space in public transport and on roads for those with the greatest need of them.
Although all of these are particularly pertinent in the present moment, they could also prove beneficial for cities in the long run, if the coronavirus' impact on people's habits remain permanent. 'Part of human structure,' says Tim Fendley, designer and creative director of Applied Wayfinding, 'is that we get these repeat patterns, and its very hard to change them. Do you know how many people are resistant to getting on a bike?' Rapid lifestyle changes driven by Covid-19 might establish new repeat patterns, or it might fade away with the return to normality.
What this new normality might look like, of course, is another mystery. Just a fortnight ago, in the ongoing Parisian mayoral elections, incumbent Anne Hidalgo campaigned on the idea of a 15-minute city, where everything a resident needs — shops, cafes, workplaces, local government offices, healthcare, childcare and educational, cultural centres, public space on reclaimed roads — lies within a 15-minute walk of their dwelling place.
This model of the city as a giddy, overlaid set of villages characterised by close-knit interactions, is very attractive indeed. But with national economies set to shrink, home-working and remote leisure activities becoming habitual, city-dwellers trying out rural living in their family homes, and the potential for a lingering stigma attached to close physical contact with others, it is no longer a given that such a model for living will remain as easily desirable as it did a few short weeks ago. Only predictable in snatches at the best of times, the future of the city might now be something of a closed book.
---