The Launderette of Dreams in Shoreditch is a temporary play space installation using hundreds of thousands of LEGO bricks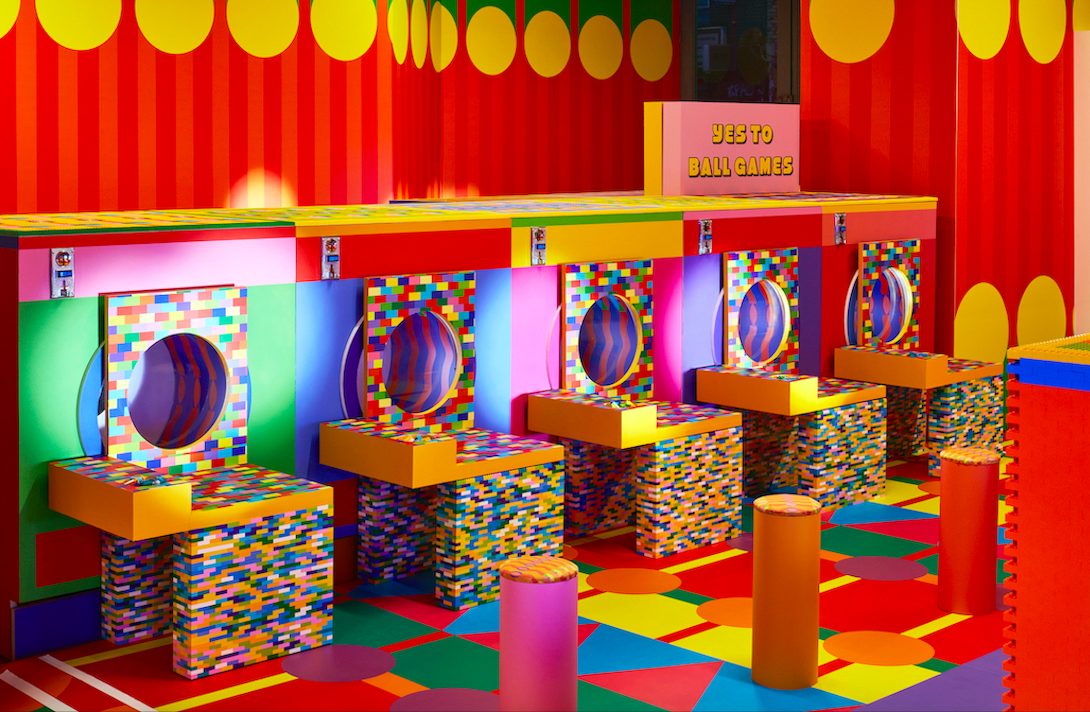 Words by Francesca Perry
London-based artist-designer Yinka Ilori has created a launderette reimagined as a playground for the LEGO Group. Located in Shoreditch, east London, the Launderette of Dreams is an immersive space decked out in Ilori's signature colourful patterns and featuring myriad interactive playful elements taking inspiration from both launderettes and LEGO.
Rows of artificial washing machines become gamified – pressing buttons on the machines causes different kinds of playful responses, such as spinning LEGO pieces or dazzling light displays. 
The design was inspired by children from Ilori's former primary school, St Jude & St Paul's C of E. On a visit to a local launderette, Ilori asked the pupils how they would rebuild the space for the better and bring people together. The children's ideas shaped the creation of the Launderette of Dreams,  in which the mundane is turned into the magical. 
Ilori used over 200,000 LEGO bricks throughout the space, including in patterned panels above the machines, inside pretend soap dispensing machines, as well as for multi-coloured seats and interactive murals that visiting children can co-design. 
'I spent a lot of time during my childhood at the launderette,' explains Ilori. 'It was where I could dream about the things I wanted to achieve. Community launderettes are essential to the fabric and DNA of many communities. We often forget about the mundane spaces which play an important role in bringing the community and people from different cultures and backgrounds together, as well as providing an opportunity for kids to meet, play and share ideas.'
Signs throughout the space designed by Ilori prompt optimism and play – 'Yes to ball games', 'Yes to creating' – countering many of the messages children are surrounded by in everyday spaces. Additional elements designed by Ilori enable play, such as colourful bollards to jump over, hopscotch on the floor, and steps and ramps allowing visitors to climb up onto the machines. 
The Launderette of Dreams is open to the public for visits and workshops for only 10 days, from 28 October to 6 November. Inevitably all advance slots are fully booked, though limited walk-ins will be available. It is a shame that the installation cannot last longer, thus reaching more people, but LEGO has explained that the bricks used in the space will be donated to local community partners after the event.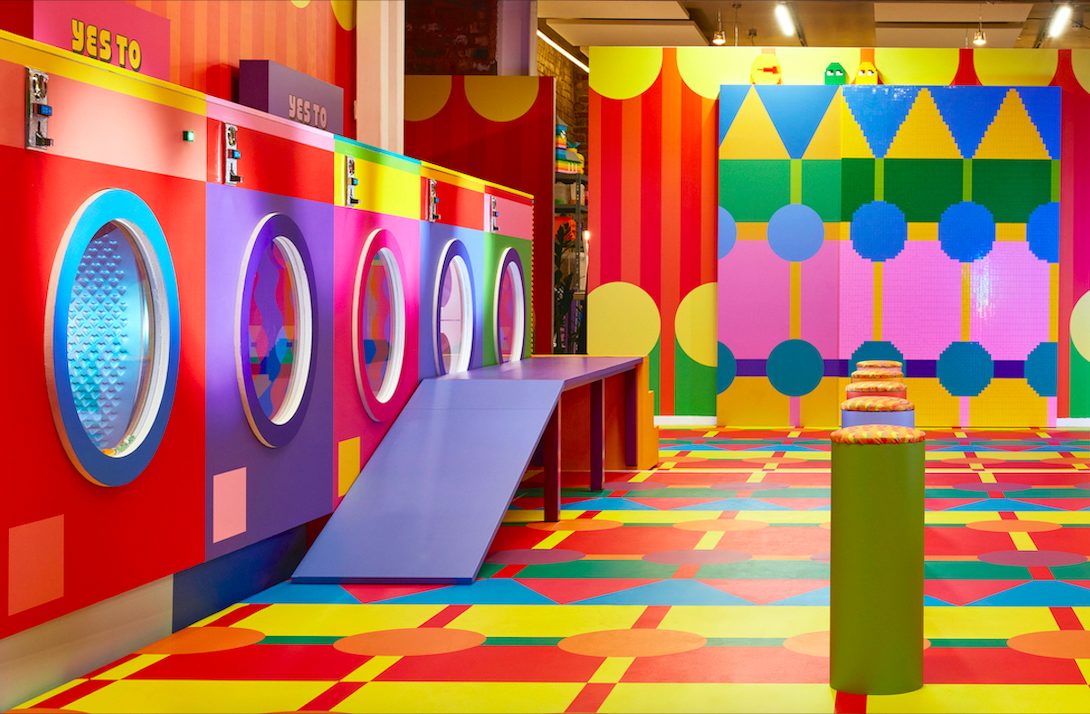 The Launderette of Dreams is at 133-135 Bethnal Green Rd, London, E2 7DG. More information here
Photography by Mark Cocksedge
---