Lee Broom at Ventura Centrale 2017, photo by Claudio Grassi
Ventura Centrale 2018 will be 'bigger and more challenging', says founder Margriet Vollenberg
Milan design week is such a well established event that it takes a lot to shake the status quo. But that is exactly what Margriet Vollenberg did when she debuted Ventura Lambrate a decade ago. The fringe event quickly elbowed its way into everybody's Milan Salone del Mobile agenda, but bowed out in 2017, as suddenly as it had appeared.
"When we started in Lambrate over 10 years ago, when the first talks were there, when we had the first appointments there, it was the perfect platform," Vollenberg told Icon. "But, for me, what is very important for designers is the context where it is in, and the context has to remain challenging as well. We did eight editions in Lambrate, but I can say with the fifth, sixth edition, I was already looking forward."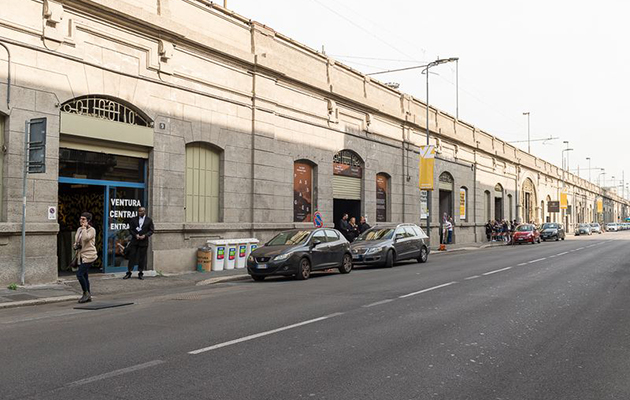 Ventura Centrale 2017, photo by Claudio Grassi
Fast-forward to 2018; Vollenberg and the Ventura team have indeed moved on. After a blow-out final year including an eyebrow-raising partnership with Ikea, Lambrate is no more. Ventura Centrale is now the place to be.
In the new Ventura project, Vollenberg was hoping to recapture the spirit of innovation and excitement that made Lambrate so appealing in the first place. "I'm one with the designer: especially with the new generation of design, because I know how hard it is to get a spot; to be in the spotlight," says Vollenberg. "So many designers and artists are in their own studio, and the public will never see their beautiful works. Our main goal is to give a challenging platform to the designers. Milan is a very logical platform to do that." And the 40,000 sq m abandoned vaults behind the Central station is just the place.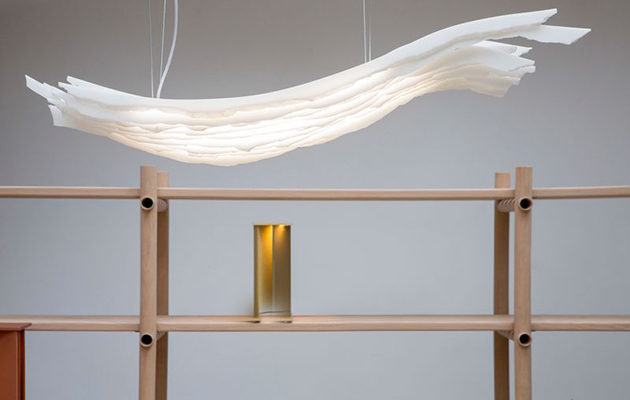 Coming to Ventura Centrale 2018, Baars & Bloemhoff. Photo by Floor Knaapen
Having lived in in the city for years Vollenberg was always curious about the vaults, but had never managed to get inside. "I always see Milan as a city with closed doors," she says. "So I really wanted to have a sneak peak inside there, to understand what that space was behind it. That was not easy at all. In fact I think about three and a half years, but the whole time I was very attracted to what was behind there in those vaults."
Eventually the space behind Milan's Central Station changed hands and the new private owners were finally ready to hear what Vollenberg and Ventura had to say. After some back and forth, they finally got the go-ahead to unlock the vaults.
"The fun thing was, when we decided to open them up, they couldn't find the keys. So there was 40,000 metre square behind the central station but nobody had the keys of that. It was like a secret place in the city. "A locksmith was brought it, and Vollenberg got her wish: she was in and immediately she knew this is what she had been looking for.
"This is really the perfect place because it's as a blank canvas. It is very rough," she says. "It is the type of spaces that we really like to use. What I saw was that bigger companies were really seeking space in Milan. Space, as really more metre square than the normal 50 or 100 sq m usually available in the fair." The Centrale vaults are vast, so Vollenberg got her wish, but they are also cavernous and had been abandoned for over three decades, so it came with a host of challenges.
Horgenglarus and Stephan Hürlemann, who'll be at Ventura Centrale 2018, photo by Roth & Schmid
"This was really for me the opportunity to see what we could do there," she explains. "Of course it was very difficult, because it wasn't opened up for 30 years, so there was no electricity, there were leakings, it was super-cold: all the problems that you can have in abandoned spaces."
After a lot of hard work, Ventura Centrale debuted in 2017, just as Vollenberg's other project Lambrate was winding down. This year it will feature a mix of emerging and established brands like Horgenglarus, Baars & Bloemhoff, Nitto, Asahi Glass, Eileen Fisher, and plenty more. "We are opening up more vaults in the monumental complex that is Milan Central Station and will reveal a more industrial setting."
Off the back of Lambrate, Vollenberg and her team have made the Ventura brand an internationally recognised. As well as Centrale, they will also be debuting Ventura Future in Milan Design Week this year, a show dedicated to designers shaping the future. With Ventura Dubai on the pipeline too, Vollenberg is set to have another blow-out year.
2nd Edition, Via Ferrante Aporti 15, 20125, Milano
17-22 April 2018
---